Filter Adapter made by CNC, and the material is Aluminum Alloy..
6 in 1 set avoids the trouble to carry and increase the joy of the journey..
Color lens Provide color and contrast enhancement, enhancing the color extent and contrast extent..
It allows you to mount UV lens, gradient filter lens, polarizing lens of diameter on to the Go Pro Hero video camera..
Description:
Item type:Filter
Choose different color filters in different scenes:
UV filter:
Also called UV mirrors, which can effectively filter out the ultraviolet rays to improve the sharpness of the photos, providing a more realistic and beautiful picture, while also providing a certain protection.
CPL filter:
To eliminate specular reflection, darken the sky, express blue sky and white clouds, while reducing the shutter speed.
ND filter:
Applicable: Landscape photography.To reduce the shutter speed, to prevent overexposure, suitable for shooting in the daytime when the light is strong.
Red filter:
When the water depth exceeds 5 meters, the water absorbs red most seriously. At this time, we need to correct it with a red filter.
Yellow filter:
There are less suspended solids in tropical seawater so it is mostly light blue. So in the tropical waters, in the morning, or diving snorkeling, in the blue waters we use a yellow filter to correct.
Purple filter:
Because the lake has more suspended particles, it is mostly light blue or green. The green color of the plants in the water will make the water green, so we need to use the purple filter to correct the green water/river/lake.
Note: (Filter Care Instructions)These filters are very strong but you need to rinse the filter to clean the filter after every time using.If the filter is not rinsed water, spots may be developed, which is difficult to remove.
Package Include:
1x 58/52mm UV Filter
1x 58/52mm CPL Filter
1x 58/52mm ND4 Filter
1x 58/52mm Yellow Filter
1x 58/52mm Red Filter
1x 58/52mm Purple Filter
1x 58/52mm Lens Ring Adapter
Note:
The colors deviation might differ due to different monitor settings.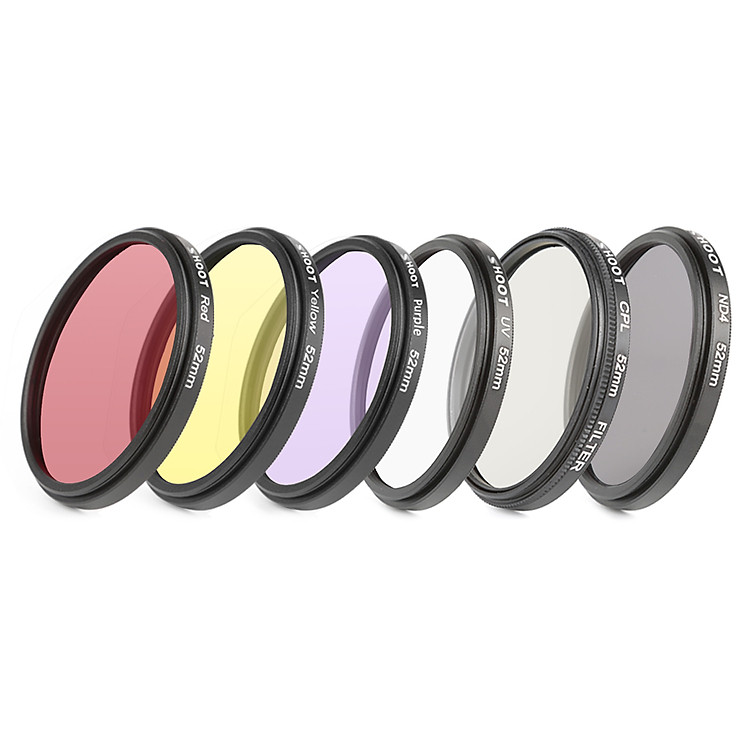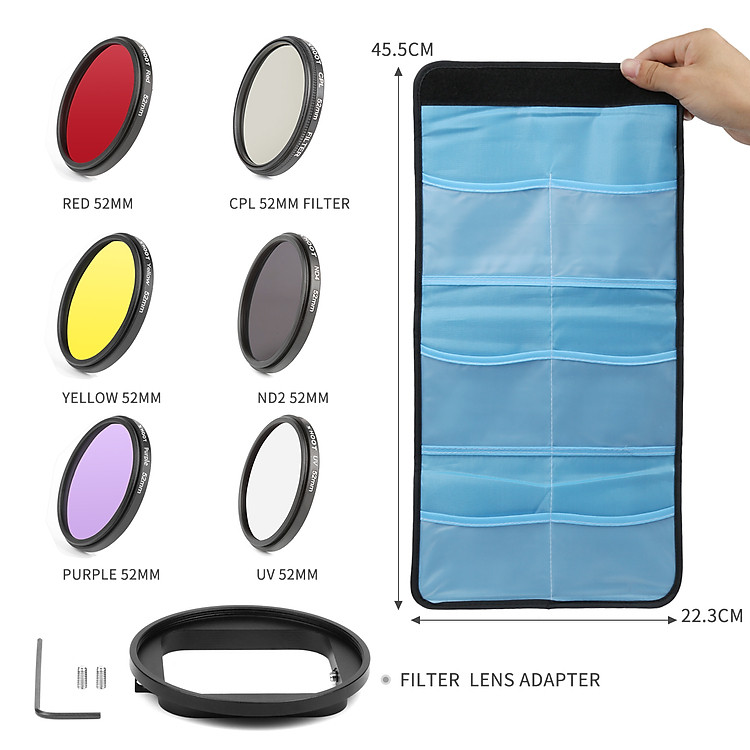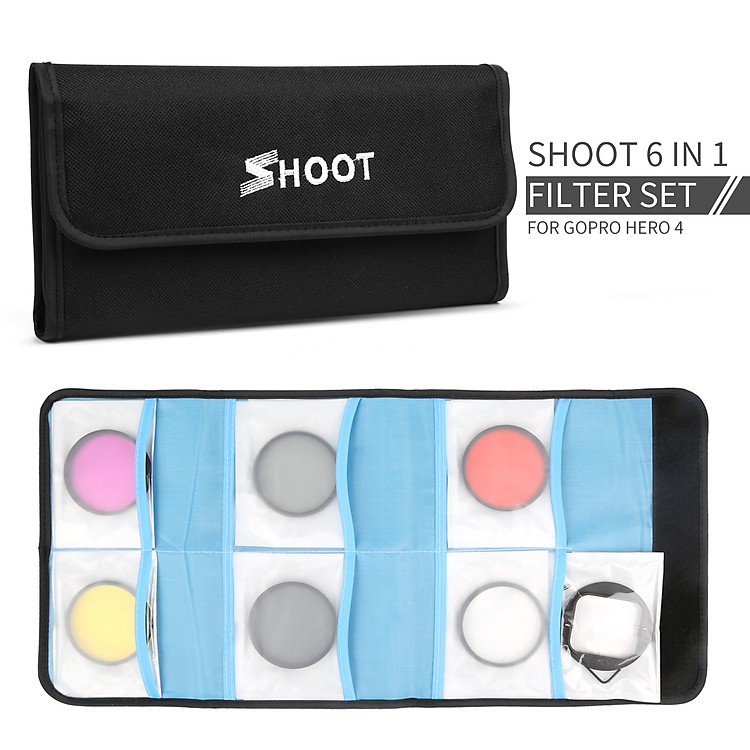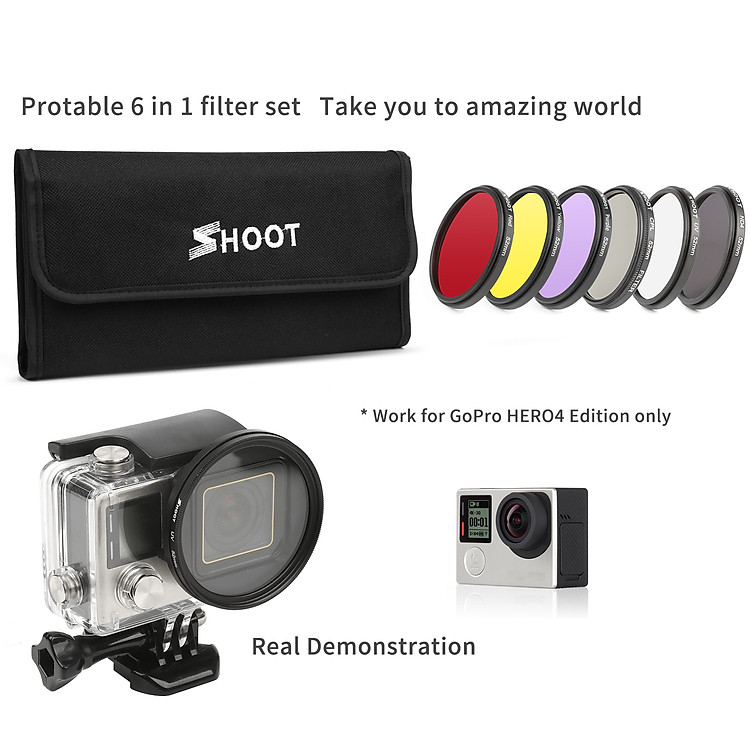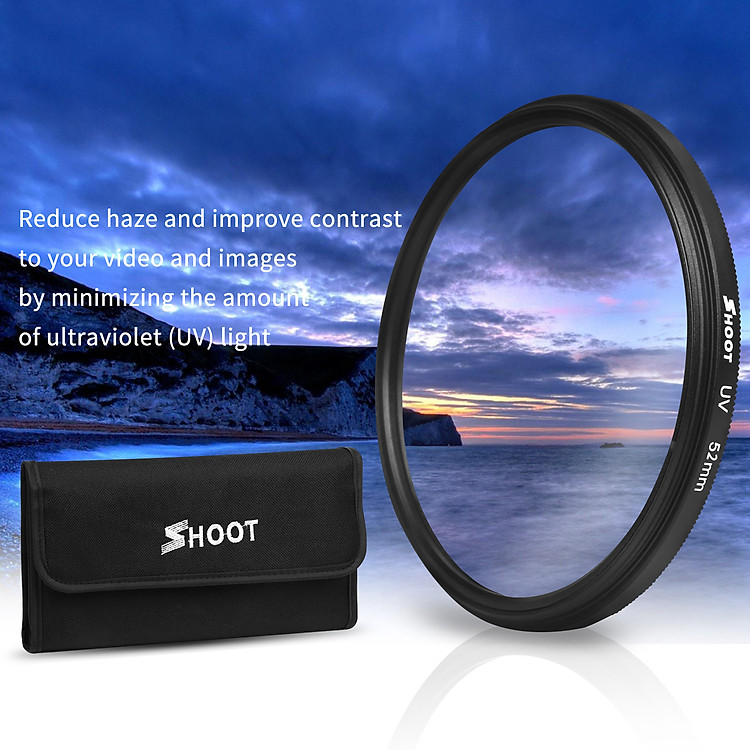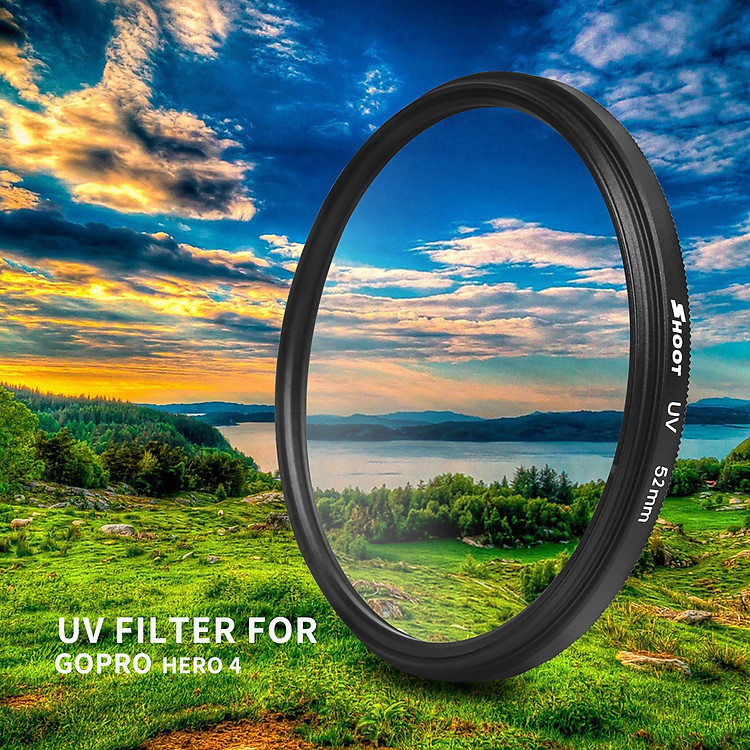 Giá sản phẩm trên Tiki đã bao gồm thuế theo luật hiện hành. Tuy nhiên tuỳ vào từng loại sản phẩm hoặc phương thức, địa chỉ giao hàng mà có thể phát sinh thêm chi phí khác như phí vận chuyển, phụ phí hàng cồng kềnh, ...