Don't let the injury bind you in your footsteps.
Give you love sports
product information
Product Description
product information

【product name】
【Product number】
[product specifications]

【Structure and composition】
[Scope of application]

【Instructions for use】
【Storage conditions】

【Validity period】


倍适威 Elastic bandage 2 rolls
BSW-02(B)
Length 450cmx 7.5cm Width tolerance: length ± 25CM width ± 1CM
Strip or tube, elastic material, not in direct contact with the wound
Used to provide a binding force to the wound dressing or limb to serve as a dressing fixation
Open the package and use the bandage as needed.
Should be stored in a well ventilated, cool and dry, non-corrosive
Sexual gas in the environment
Three years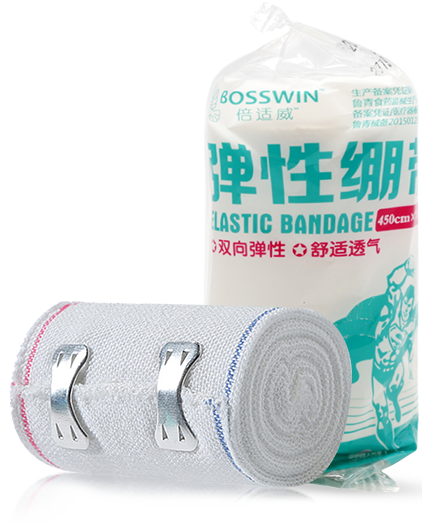 product details
Product Details
Size: length 450CM × width 7.5CM
Product display
Product Exhibition
For people
Suggested Crowd
Inspection report
Quality Inspection Certificate
Giá sản phẩm trên Tiki đã bao gồm thuế theo luật hiện hành. Tuy nhiên tuỳ vào từng loại sản phẩm hoặc phương thức, địa chỉ giao hàng mà có thể phát sinh thêm chi phí khác như phí vận chuyển, phụ phí hàng cồng kềnh, .....