Deli 1 Pcs Memo Pads And 4 Pcs Gel Pen Set 120 Sheets Memo Sticker Journal Scrapbooking DIY Notepads Mini Memo Note 0.5mm Black Ink Neutral Pen Straight liquid Signature Pen Student Exam Pen Writing Kits Stationery For Home Office School

Specification:
Name: Notepad
Item No.: 21504
Color: Orange/blue
Material: 80 grams of double-layer paper
Specifications: 120 sheets (30 sheets x 4 sheets)
Design: profiled cutting
Note 1: Due to differences in monitors and shooting conditions, the picture may have chromatic aberration, please refer to the actual product for details.
Note 2: The product parameters are all manually measured, there may be a slight deviation, please refer to the actual product for details.
Packing Insides:
1X Memo Pad

Summer Palace ●Sun Moon Chenghui Notes -21504
With great concentration, I want to hold the stars and glorify the sea
Peng wing flying high, straight to the blue sky to capture the sun and the moon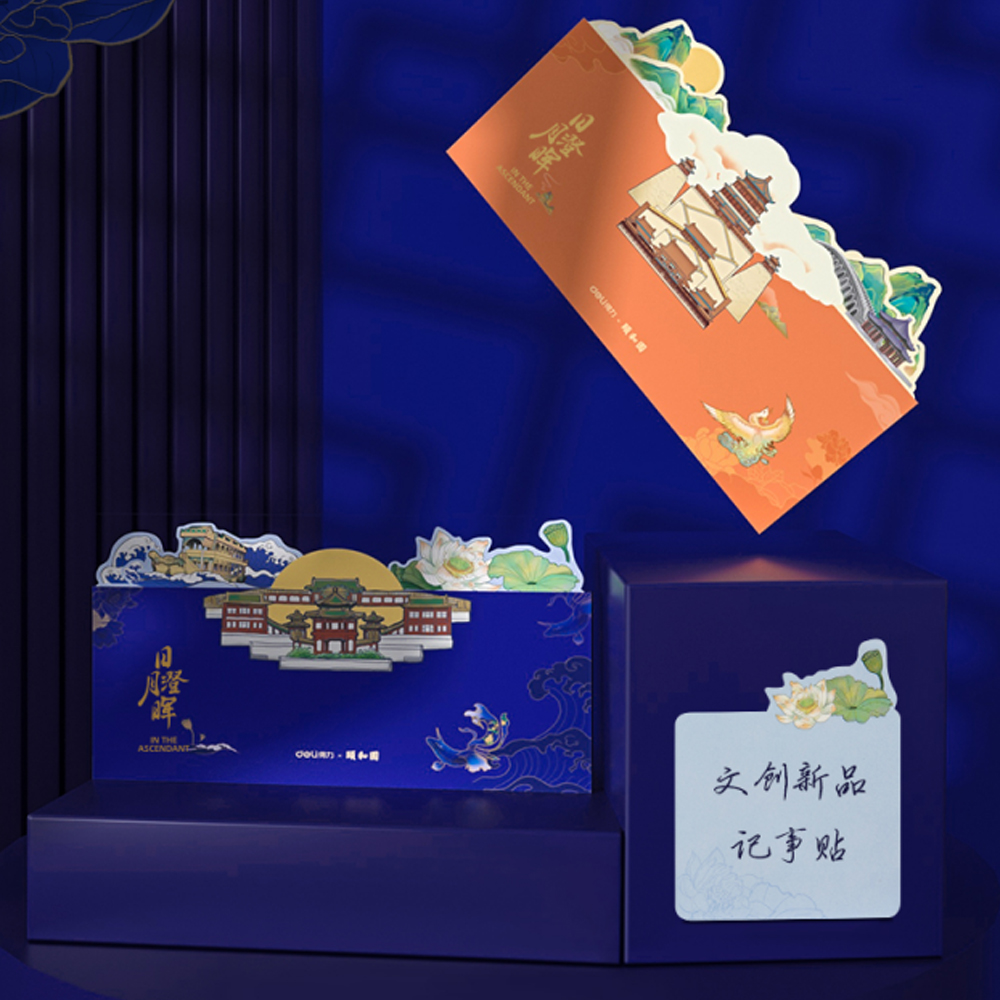 Condensation of Yihe Royal Aesthetics
Jointly create innovative products
This season, we will be able to join forces with the Summer Palace official to create the summer royal aesthetics innovation
Goods, both practical and collection value.
A team of capable designers captured and portrayed the beautiful Summer Palace, from the scene to the sketches,
Going to the drawing, interpret the imperial aesthetics of Yihe, and freehand express Kunpeng's ambition.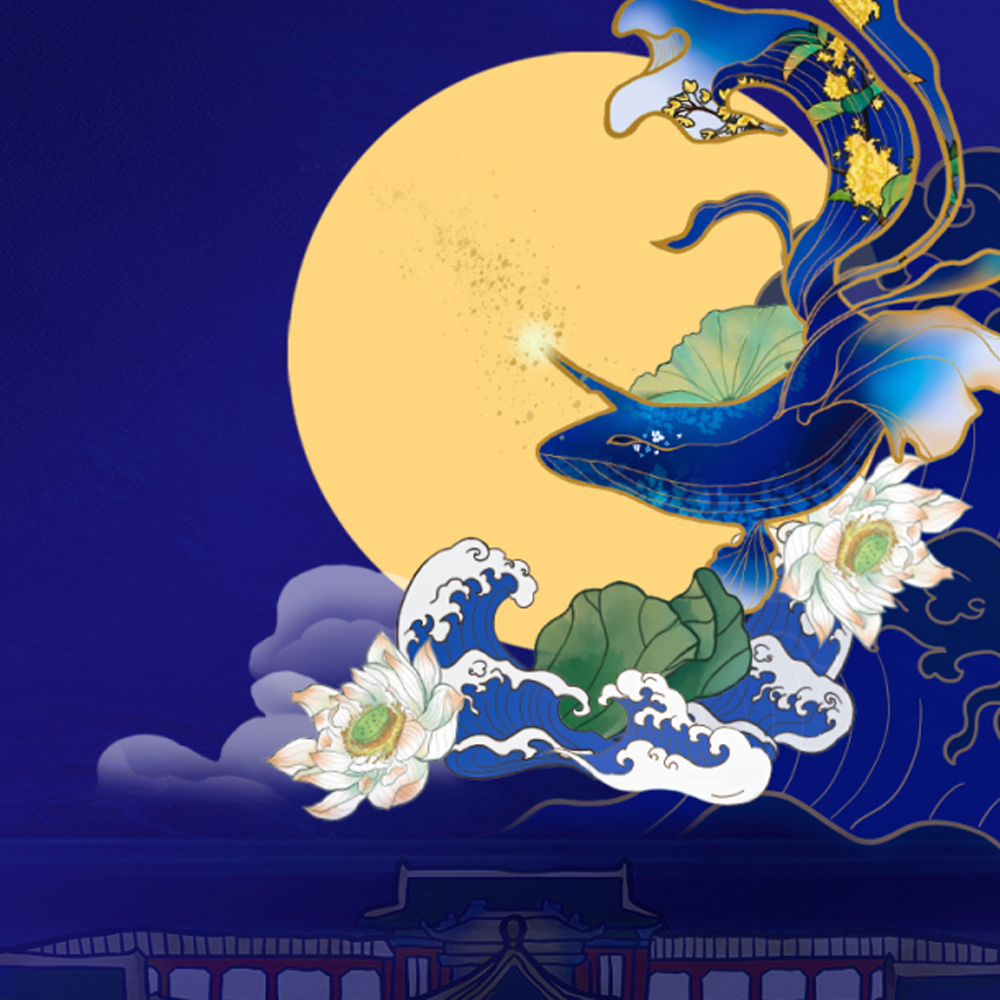 The choice of your heart, you have it instantly
Special-shaped cutting/national style pattern/not easy to degumming
Quality paper/not easy to bleed/elegant two-color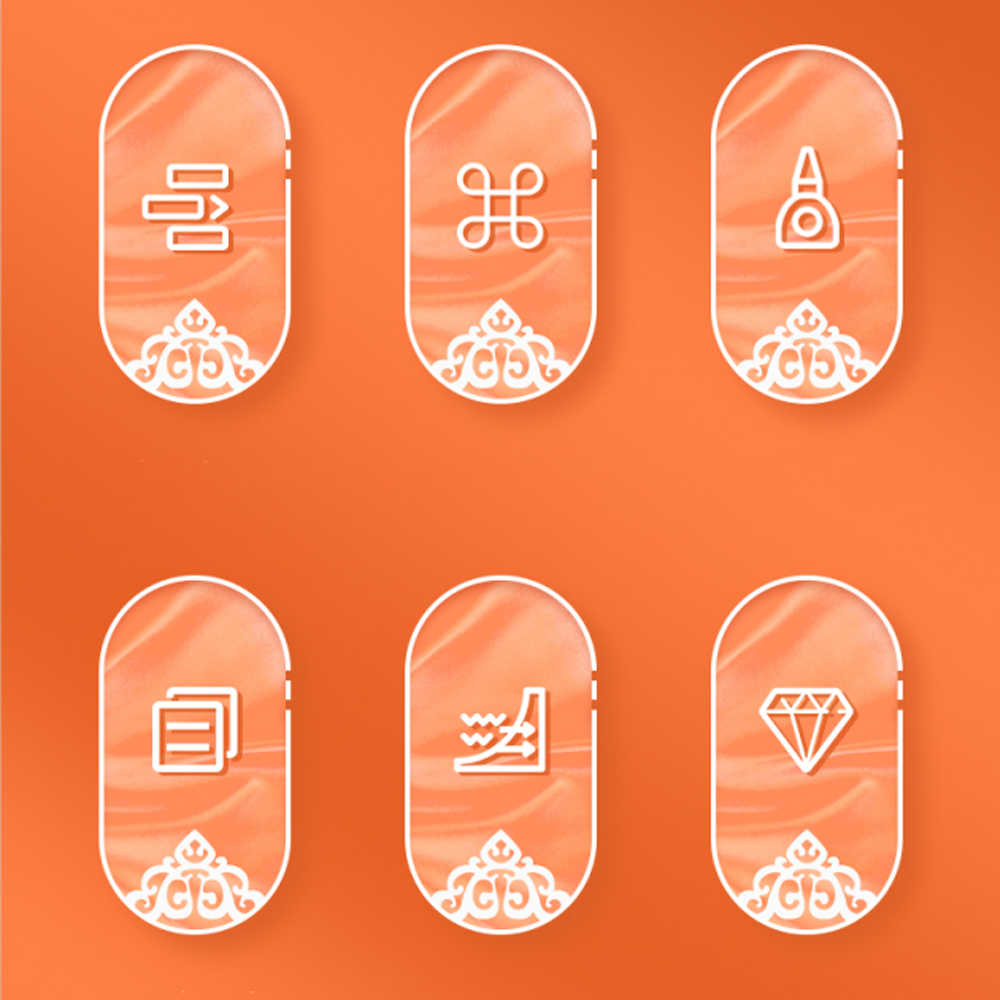 Explore the East
Craftsmanship charm national style
Powerful ingenuity, exploring the traces of the East, both simple and neat modern style and full of dignified elegance of the East, the national style came into being.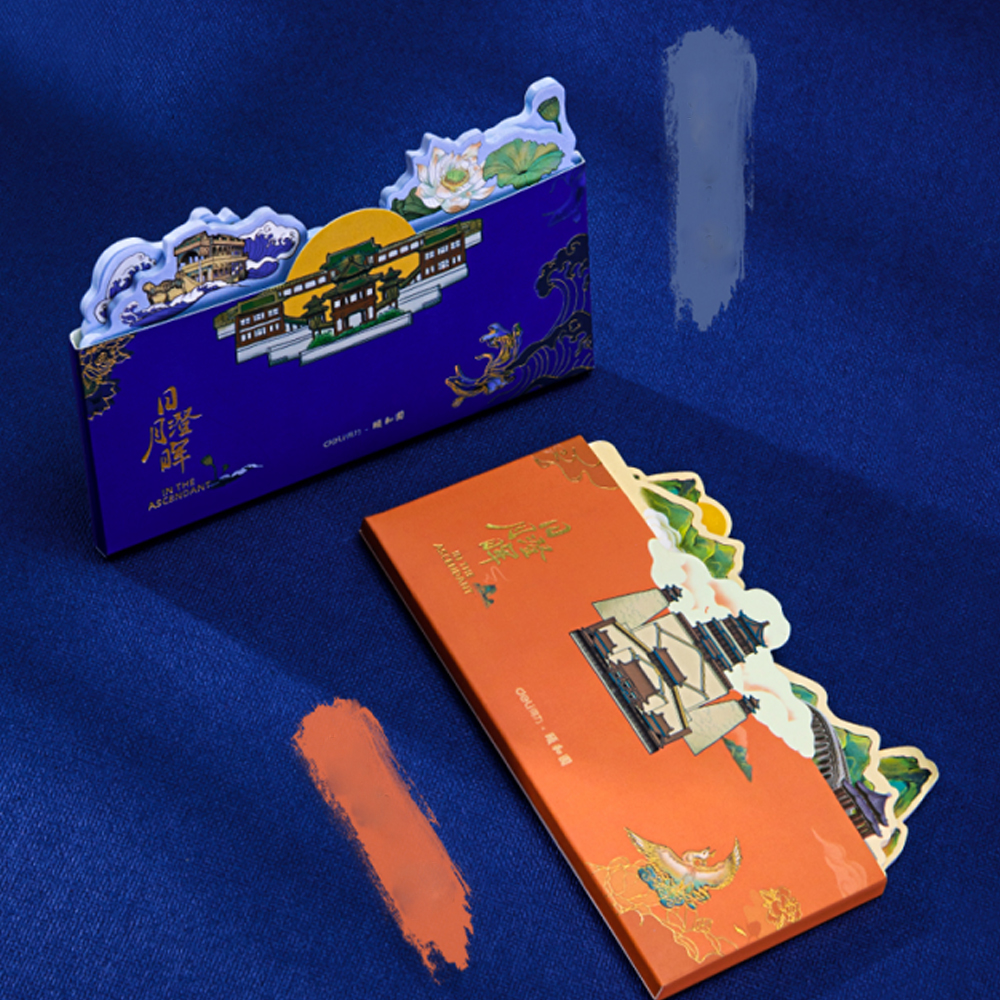 High-quality double-layer paper
Let your thoughts come to life
Deli carefully selects high-quality paper and adopts high-quality double offset paper with high requirements for contrast, expansion ratio and surface strength. The 80 grams of weight meets the high expectations.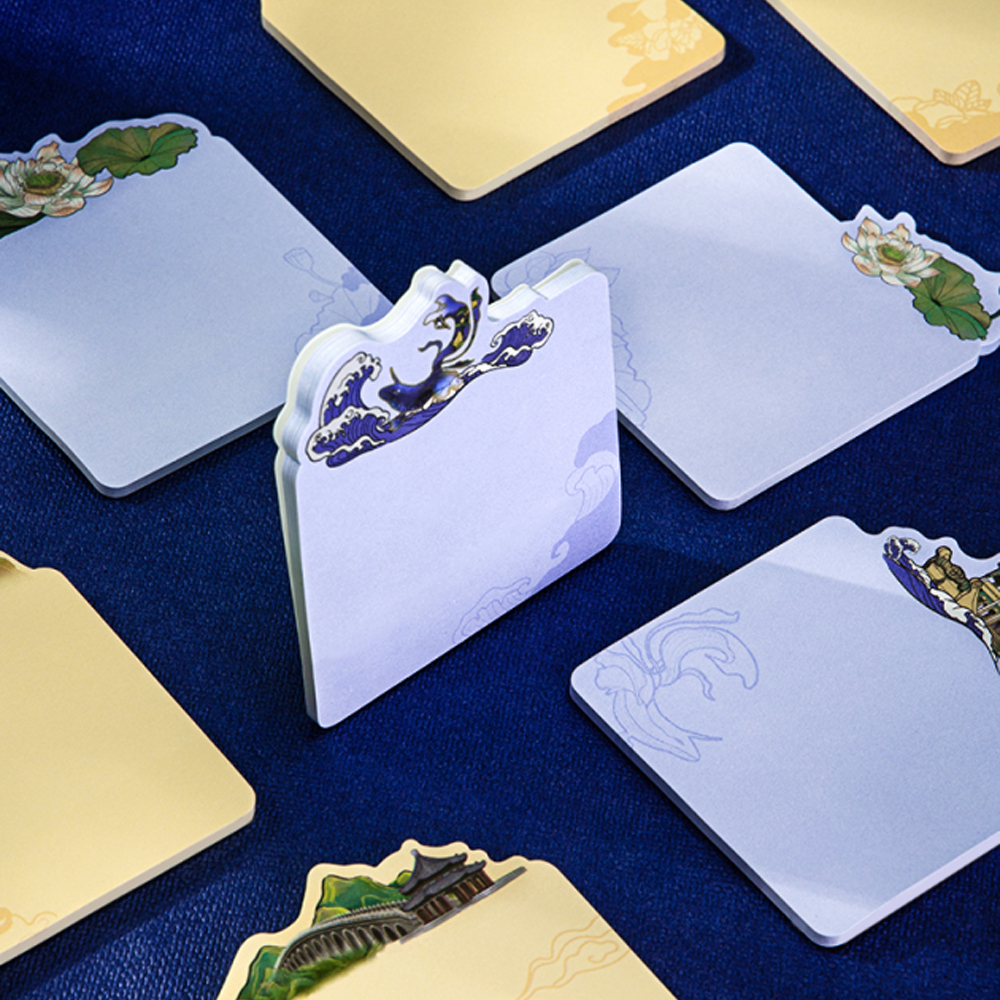 Double-layer water-resistant silicone oil
Give the inner pages gentle care
Note paper. The upper and lower layers are protected by silicone oil at the same time. Both sides can be smoothly written. The paper surface is smooth and flexible. The double layer protects the wood pulp paper interlayer.
Upper silicone oil release agent, water and heat resistance
80 grams wood pulp paper
Bottom silicone oil release agent, double-layer protection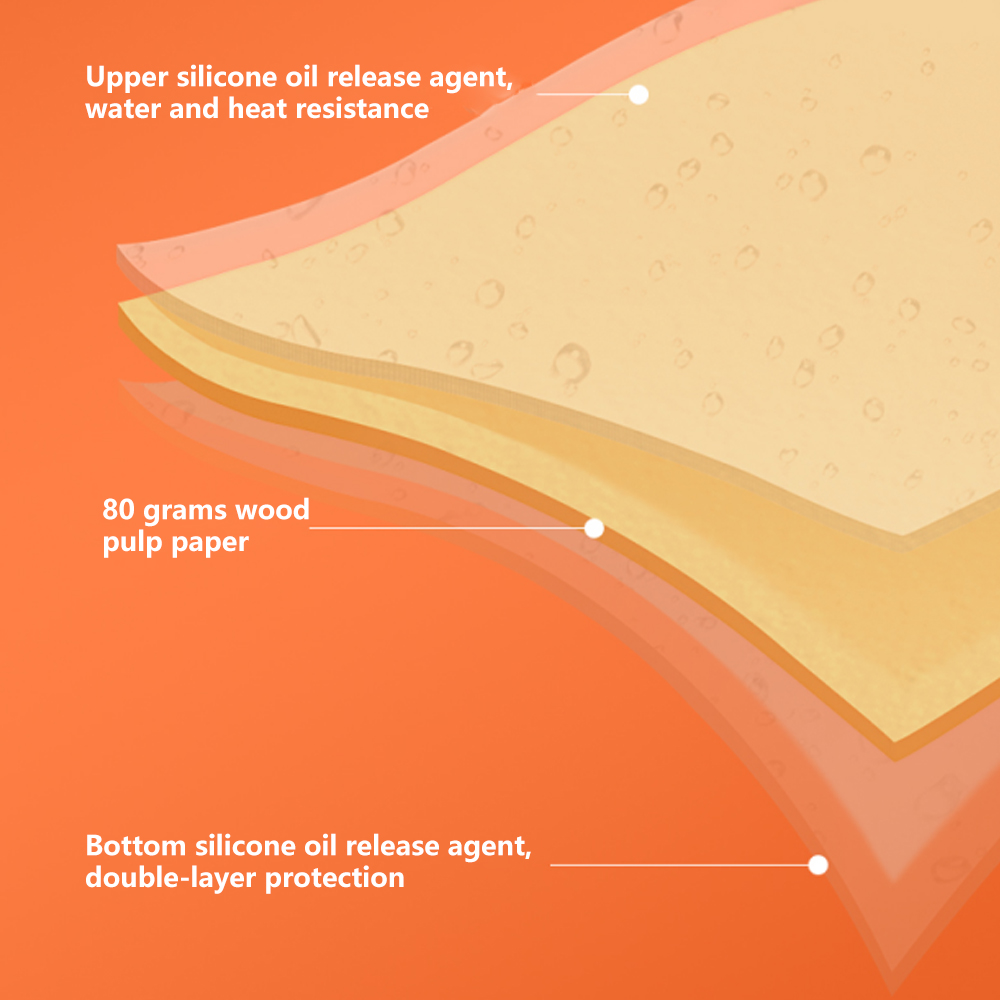 Writing is smooth and not easy to bleed
Express on smooth paper
Effectively select 80 grams of double-adhesive paper. The paper is thick and has a tight texture. It is not easy to cause ink bleeding and disturb your writing emotions and thoughts.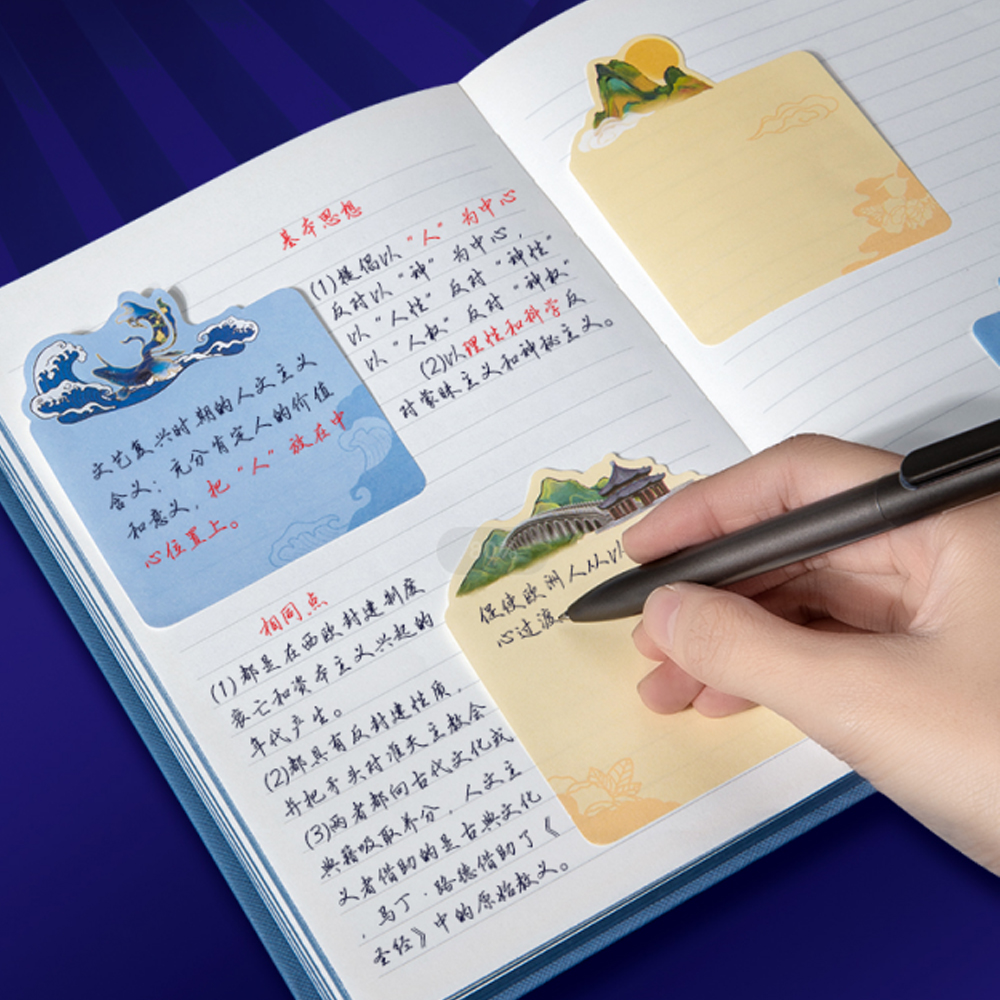 Special process coating colloid
Not easy to fall off and repeat pasting
A special suspension polymerization process is used to make a microsphere-shaped pressure-sensitive polymer coating to form the colloid of the post-it note. Use the correct method to peel off, the post-it note is not easy to fall off and can be pasted repeatedly.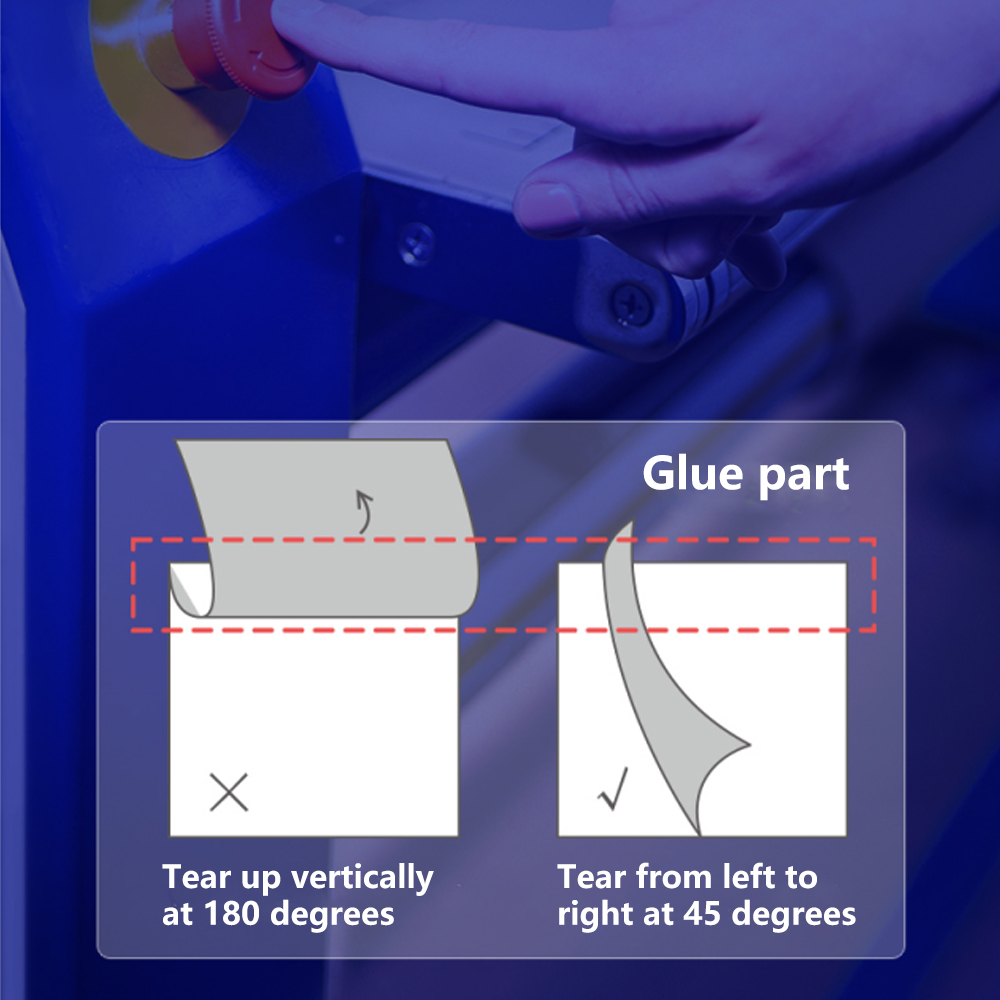 A handy note book
Record your good life
Optimum double-layer paper, sufficient weight, special-shaped cutting design, without losing style, a book in hand, convenient to take notes, let it record your beautiful life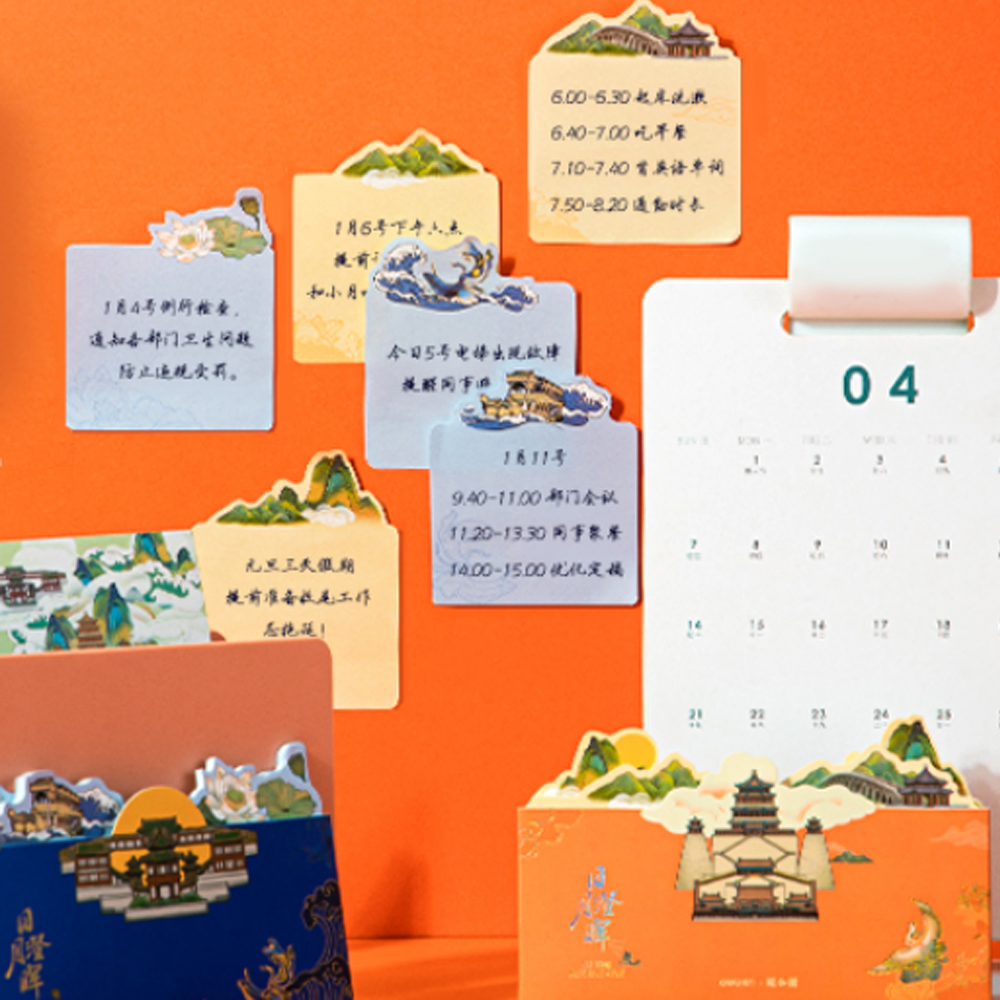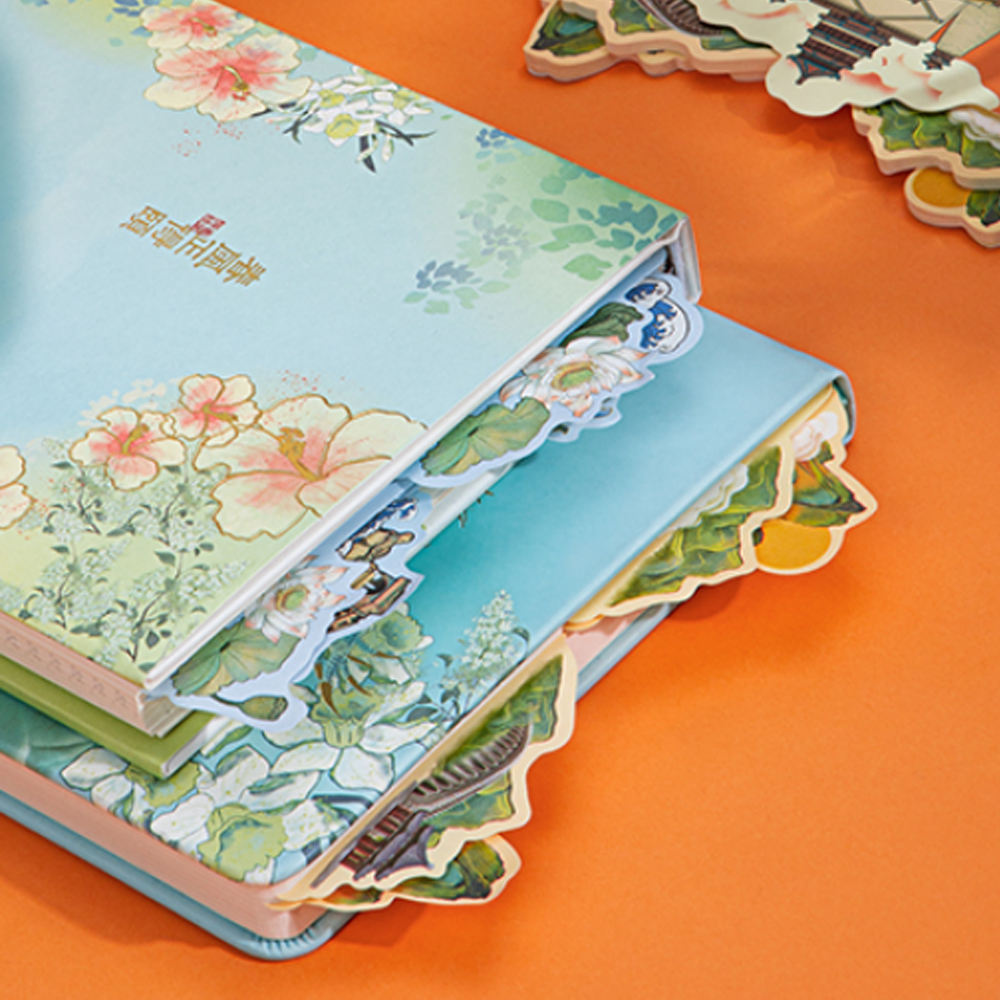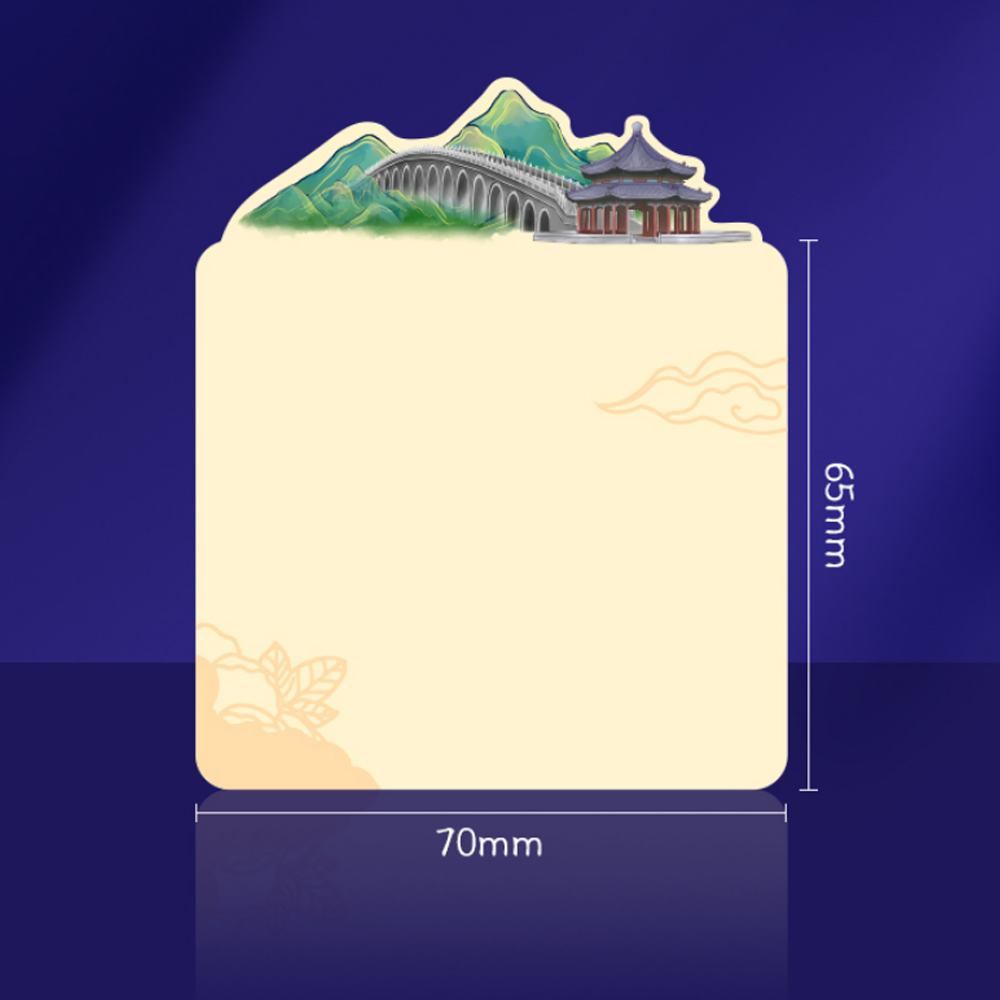 Not out of style
Embellish your warm life
The Deli R&D team pays attention to the quality of craftsmanship and product appearance design, highlighting the quality from the inside to the outside, the oriental beauty, blending and symbiosis, embellishing your warm life.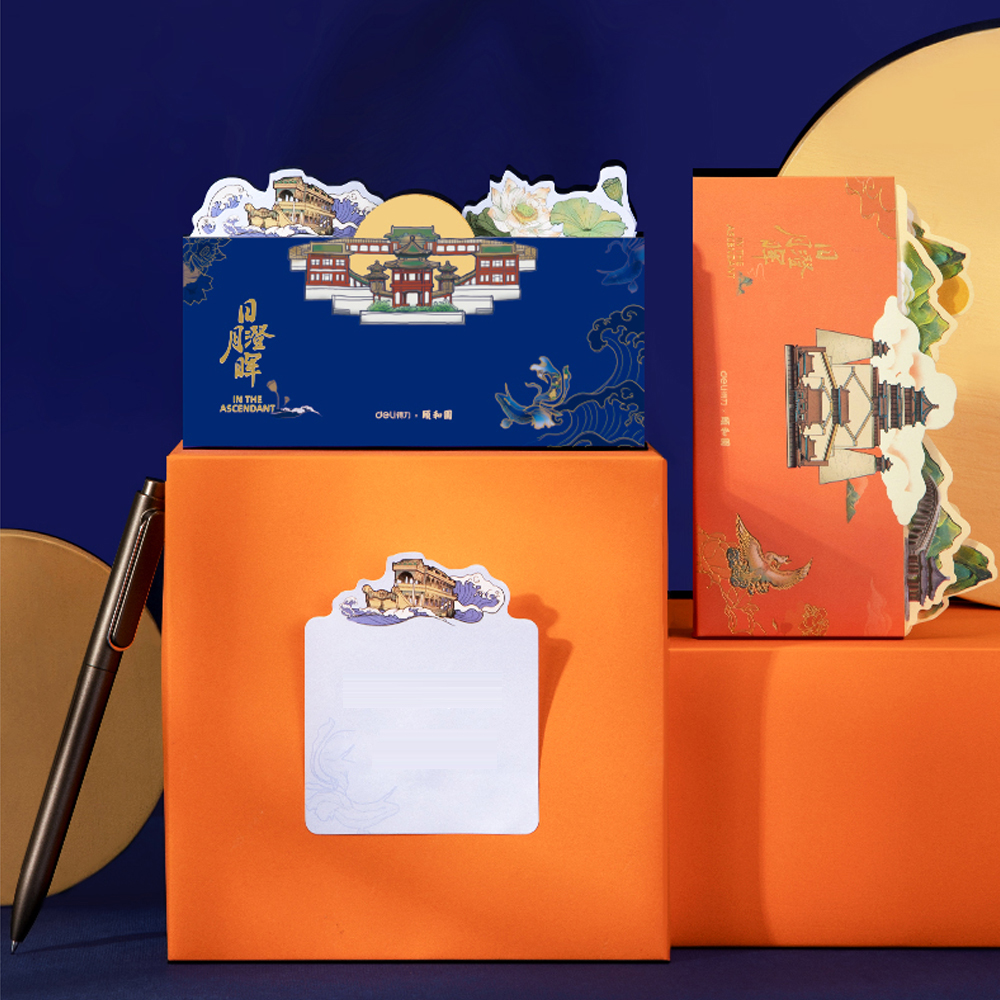 Product information:
Item No.: S852
Theme: Summer Palace-A Bright Future
Product Name: Straight Liquid Rollerball Pen
Ink color: black
Quantity: 4
Packing: 52*16*140mm
Penholder: 10.5*136mm
Line width: 0.5mm
Packing insides:
1X 4pcs gel pen

A bright future
Straight Liquid Rollerball Pen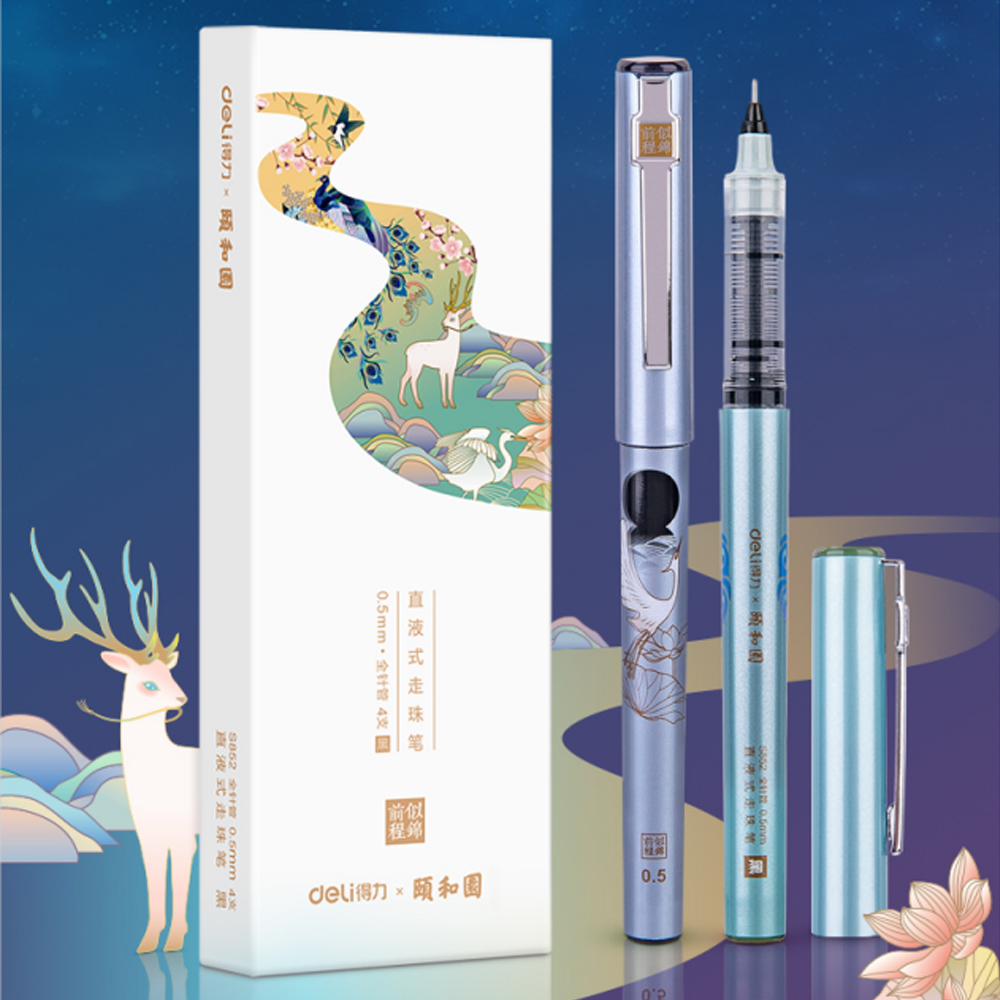 Architectural Group X Cultural Relic Sculpture
Fengjuan Yunshu/Milan Fanghua
Egret
Copper Deer
Deli x Summer Palace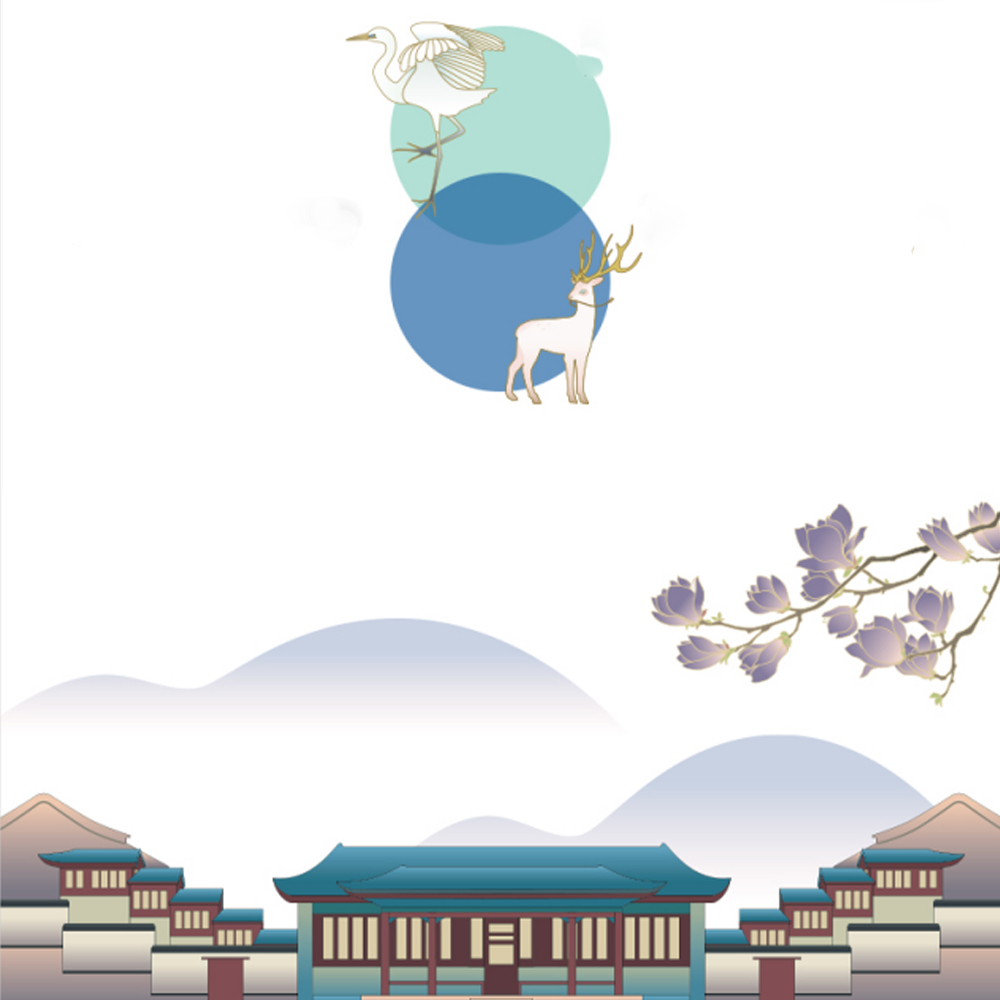 4 patterns
Straight liquid structure
Large ink storage
Quick-drying ink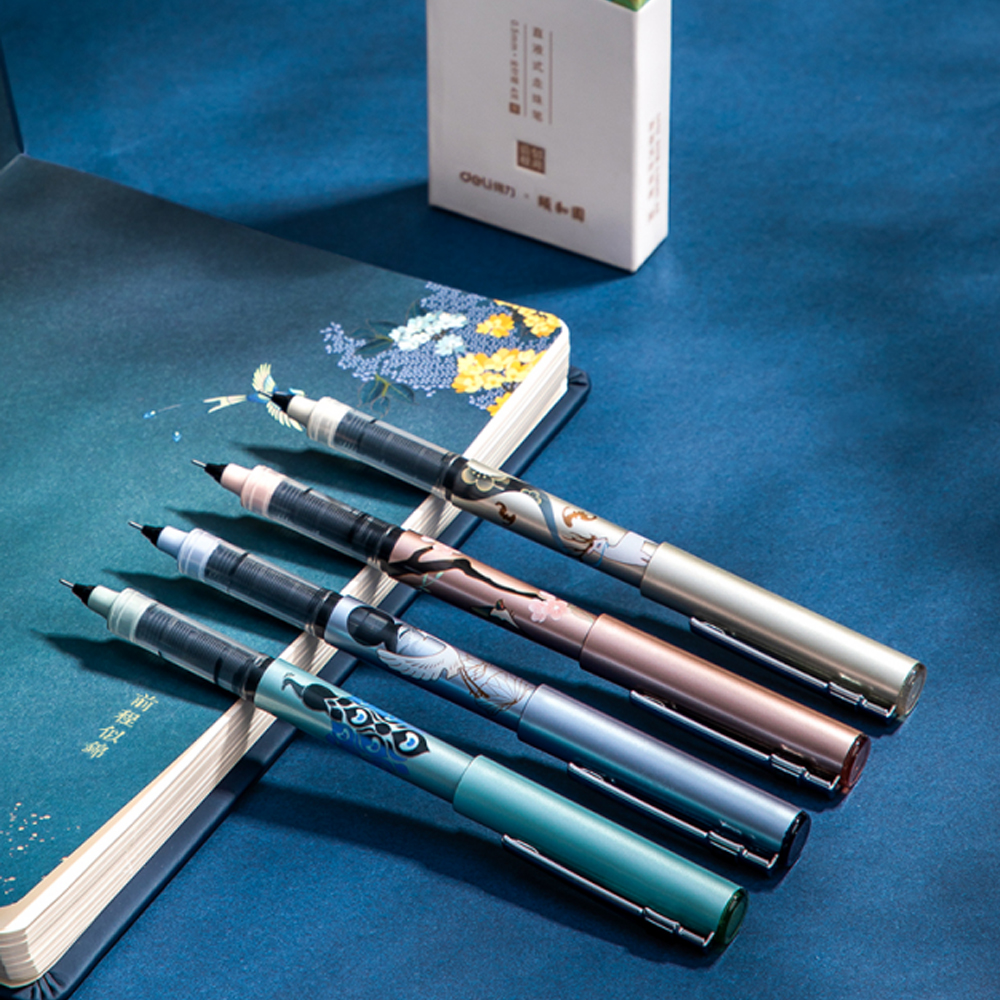 Remember the past, write a bright future today
In ancient times, people believed that there were gods who raised their heads three feet tall, and that beautiful human nature would always be blessed by fate.
No matter what kind of suffering or hesitation you are experiencing at the moment, please stick to your heart
One day you will clear the clouds and fog, and your future will be bright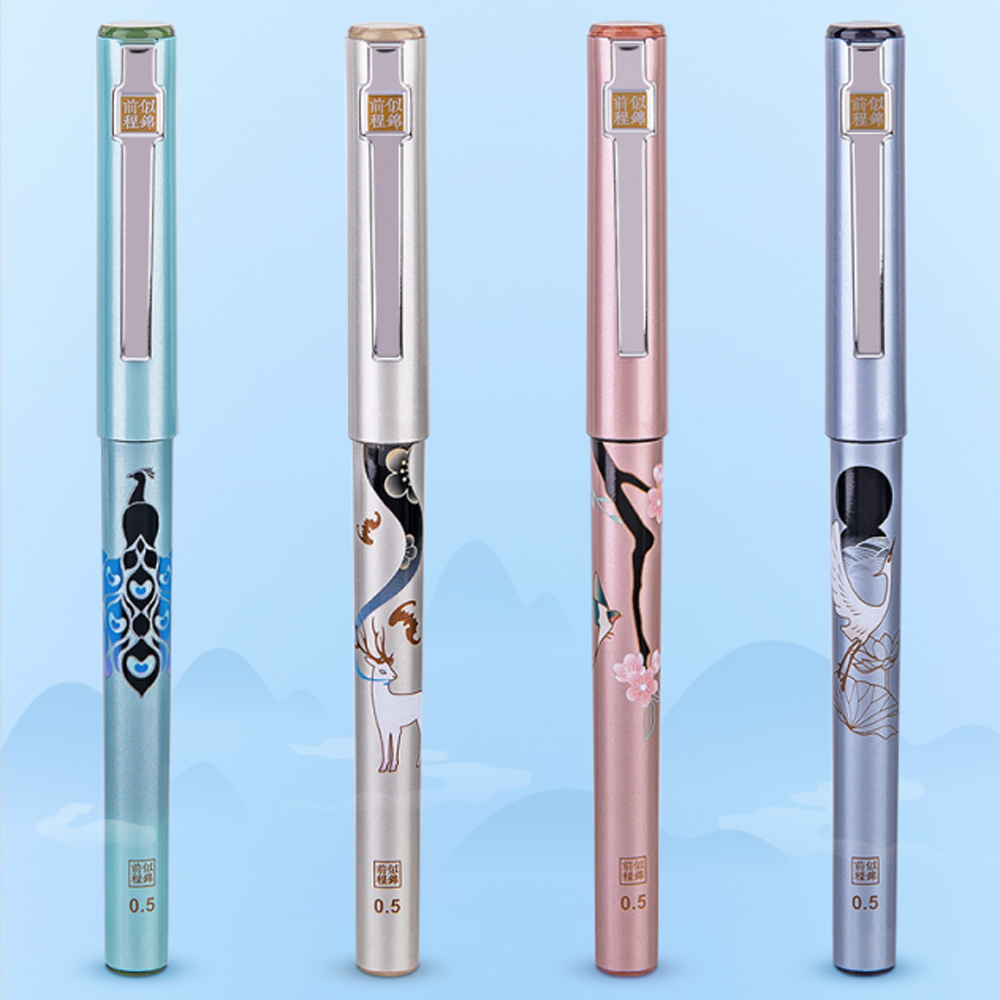 Quick-drying ink writing is not easy to dirty hands
The handwriting can dry quickly after writing, and the writing will not be soiled by the friction between the hand and the handwriting
It is not easy to penetrate the paper underneath, which can keep the cleanliness of the paper
It can also avoid leaving ink stains on our hands and clothes. It is comfortable to use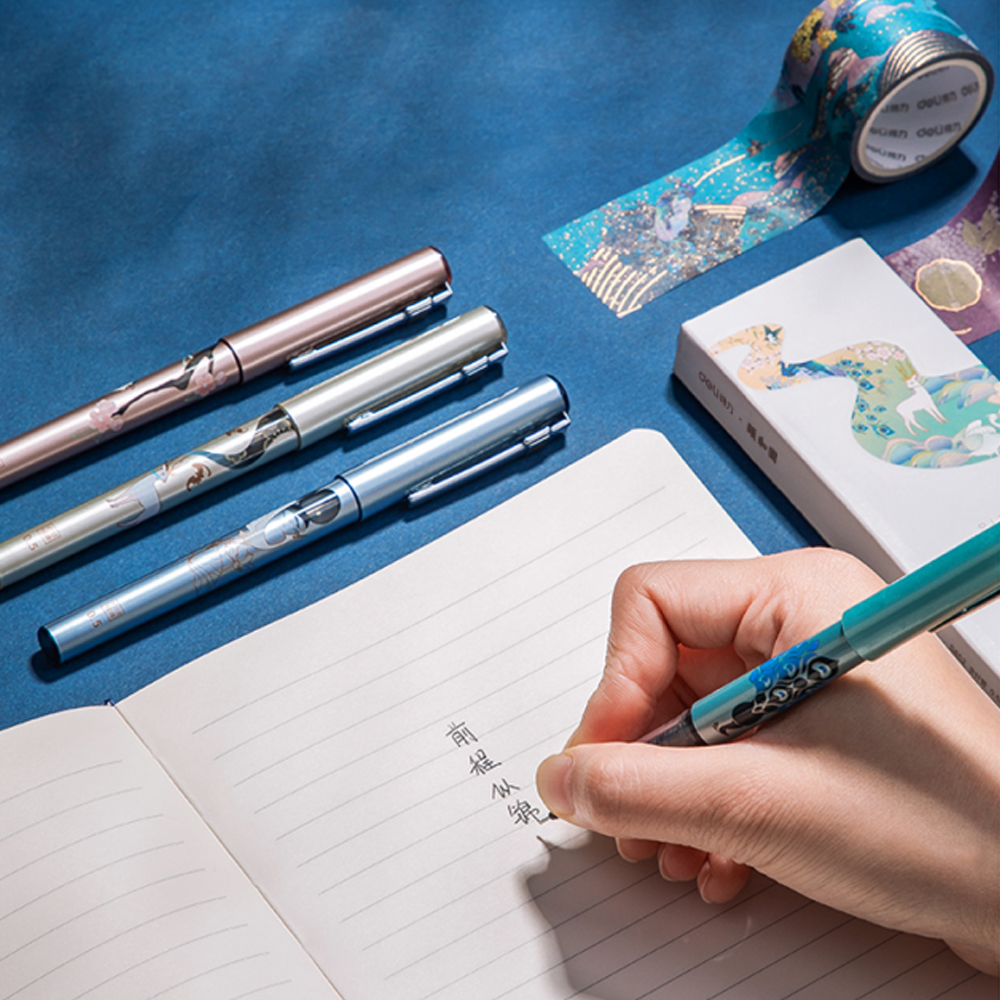 Straight liquid ink supply structure stable ink supply
The fiber ink core at the lower end drains the ink to the nib, the ink has good fluidity, and the ink is discharged smoothly
Visualized structure, control the usage at any time, avoid the embarrassment of sudden ink loss
Fiber ink core
Visual structure
Tungsten Carbide Ball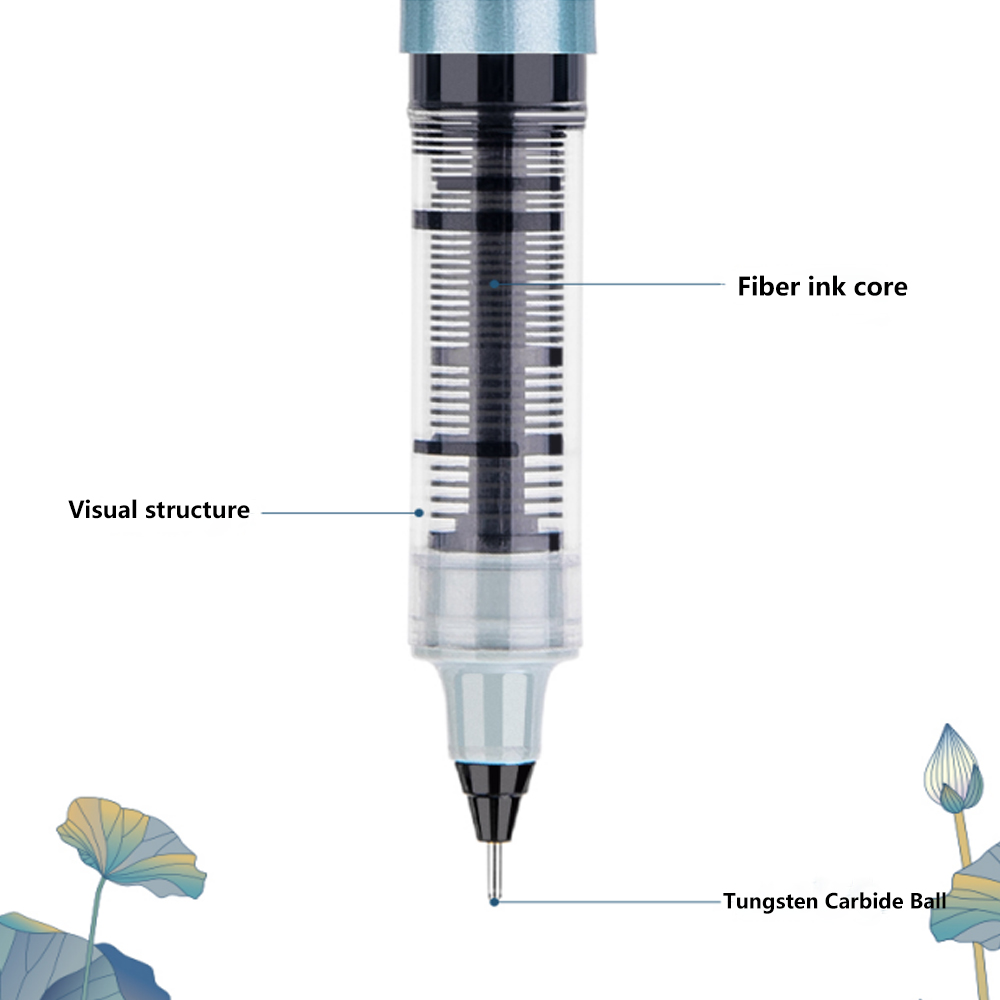 Large-capacity ink storage tank makes your thoughts live on paper
Large ink storage capacity, smooth marking up to 1100m, smooth writing, not easy to break ink
The quiet and beauty brought by Jingjingheng's writing with the pen
1100m: smoothly marking 1100m
0.5mm: full needle tube-0.5mm line width
Note: This data comes from Deli Laboratory and is for reference only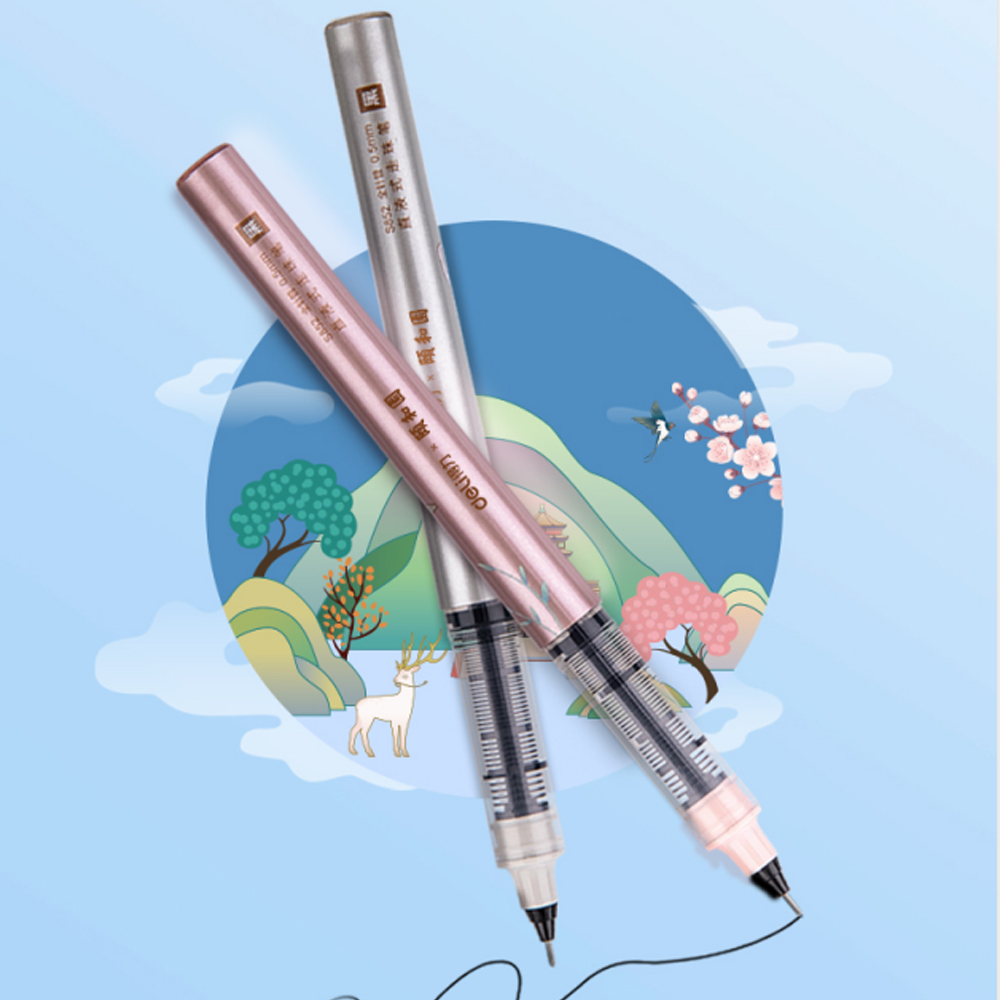 Ingenuity is packaging but also a work of art
Carton packaging, portable and environmentally friendly, the designer devotes himself to drawing the summer palace theme illustrations
In the shape of a road, from Xinglin Chunyan to Jinxiuqiancheng, to Fulu Blessing, ending with Lianke all the way
The four auspicious animals are arranged in sequence, and the colors are cost-effective, all in one go
The green hills were originally peaceful and green
Tanning Hall couplets are taken from Qianlong's imperial poem "Qingshan was originally a tranquil ceremony, and the green water is as stable as the calmness."
Aspiring people have the whole world in their hearts, and they will not be shocked.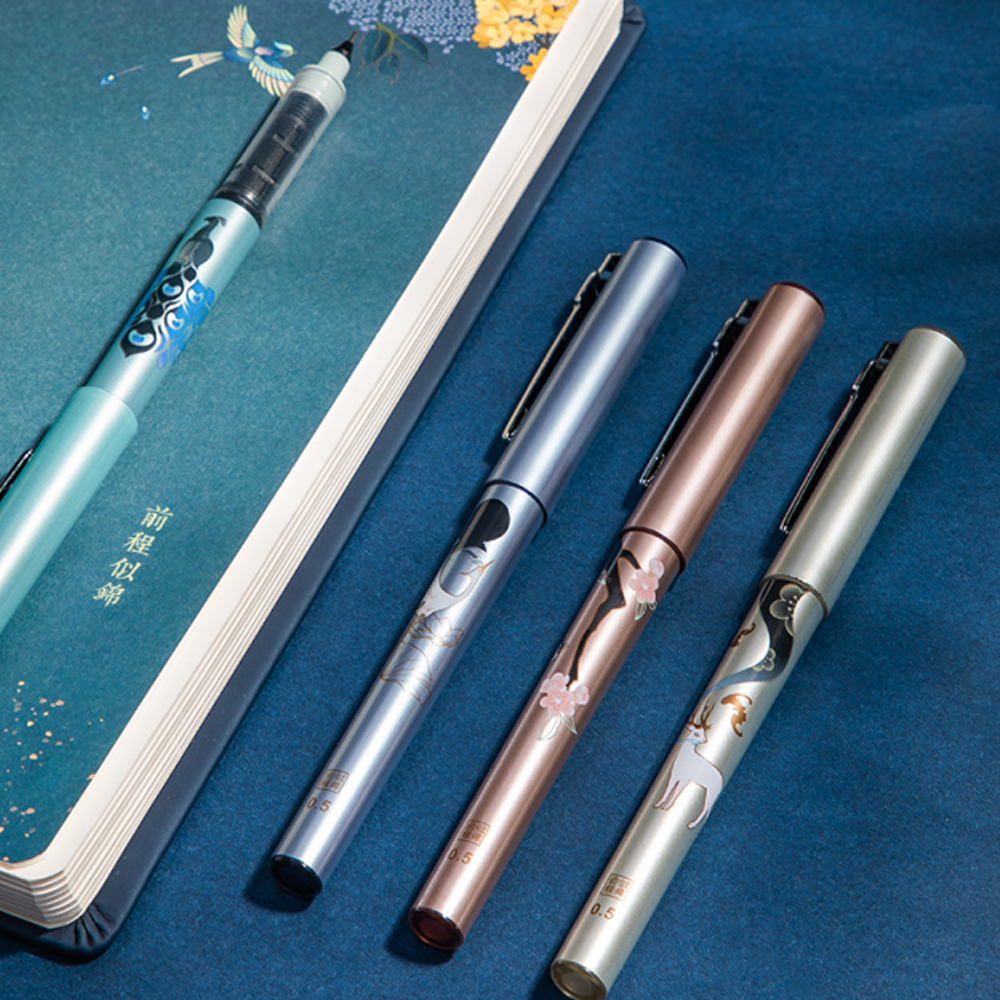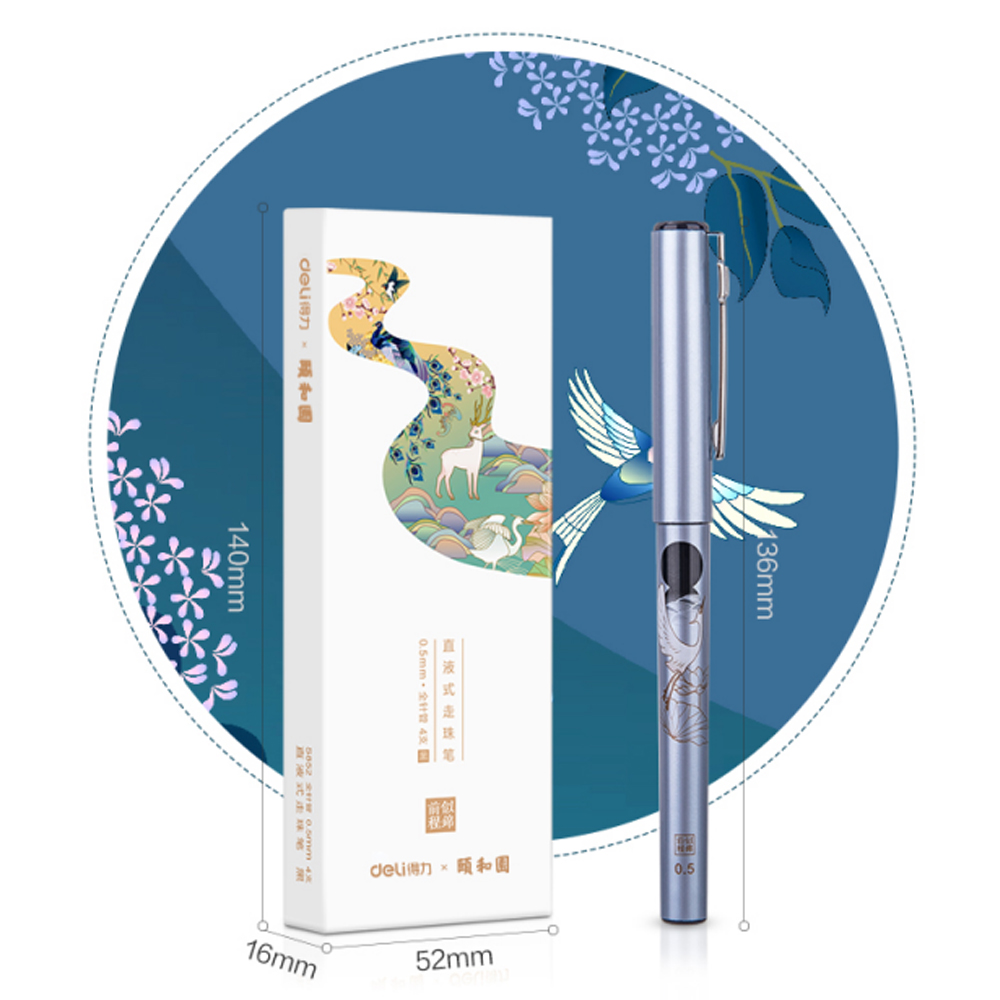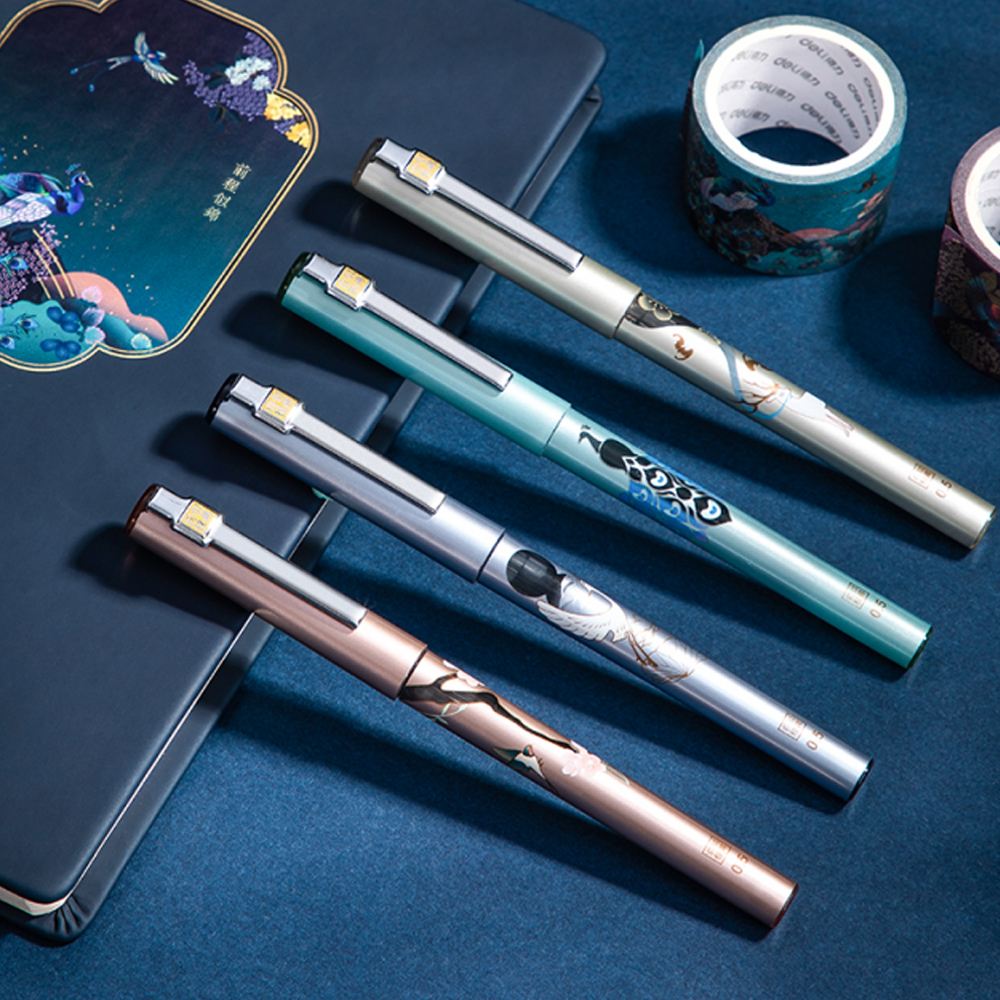 Giá sản phẩm trên Tiki đã bao gồm thuế theo luật hiện hành. Bên cạnh đó, tuỳ vào loại sản phẩm, hình thức và địa chỉ giao hàng mà có thể phát sinh thêm chi phí khác như phí vận chuyển, phụ phí hàng cồng kềnh, thuế nhập khẩu (đối với đơn hàng giao từ nước ngoài có giá trị trên 1 triệu đồng).....