KZ Silver Plated Upgrade Earphone Cable Detachable Audio Cord 3.5mm 3-pole 2Pin Connector Jack Dedicated Cable Without/With HD Call Microphone For ZS10/AS10/ES4 Headphones
Specification:
Type: Silver-plated upgrade line
Wire core material: oxygen-free copper
Applicable equipment: KZ plug-in headset
Wire material: oxygen-free copper

Improved 0.75mm gold-plated pin
Number C pin: suitable for KZ-ZSN/ZSNpro/ZS10pro/AS16/ZSX/AS12 and other headsets
0.75m standard gold-plated pin
Type B: Adapt to KZ-ZST/ZS10/ZSR/AS10 and other headsets

KZ hundred core silver plated earphone upgrade cable
Enthusiast can be more high profile
Pure silver-plated core,hand-woven,professional silver- plated headset wire is a sign of every enthusiast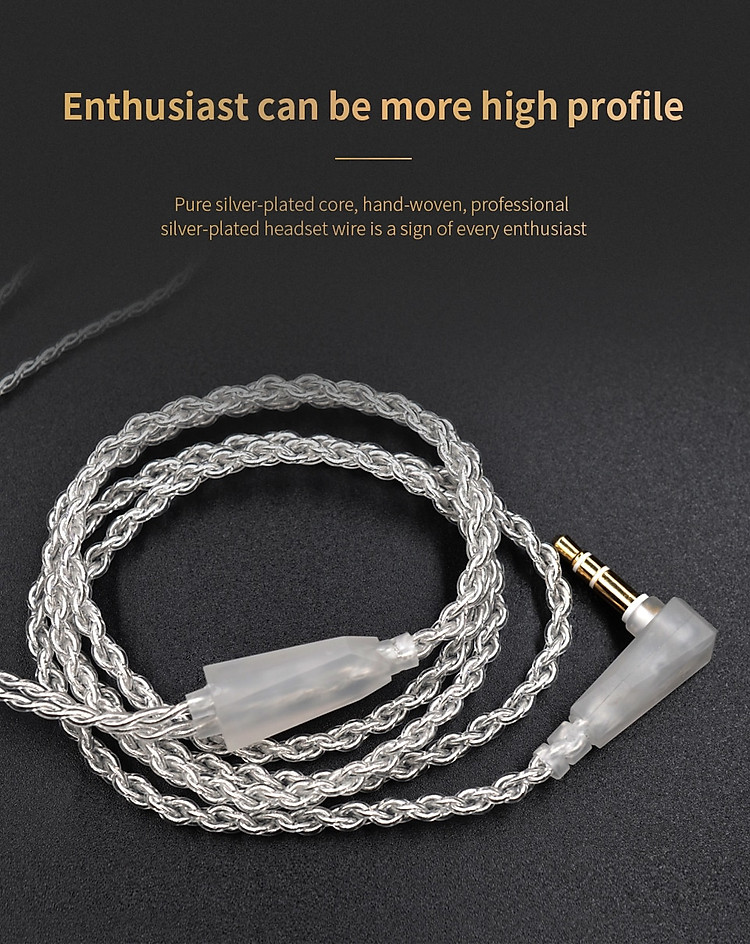 Silver plating upgrade wire characteristics
Sound delicate and natural, full of rounded, female expression is very in place, smooth and delicate, full resolution, low frequency detail, line sense and sound field clarity, transparency,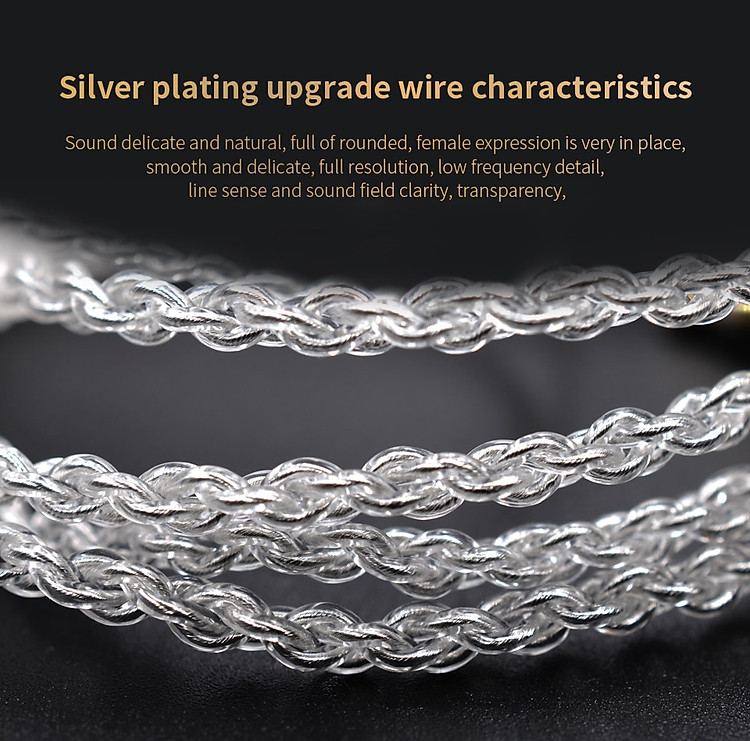 Real stuff
Single-25-core, the main line of 4 shares 100 core, professional silver-plated fever wire.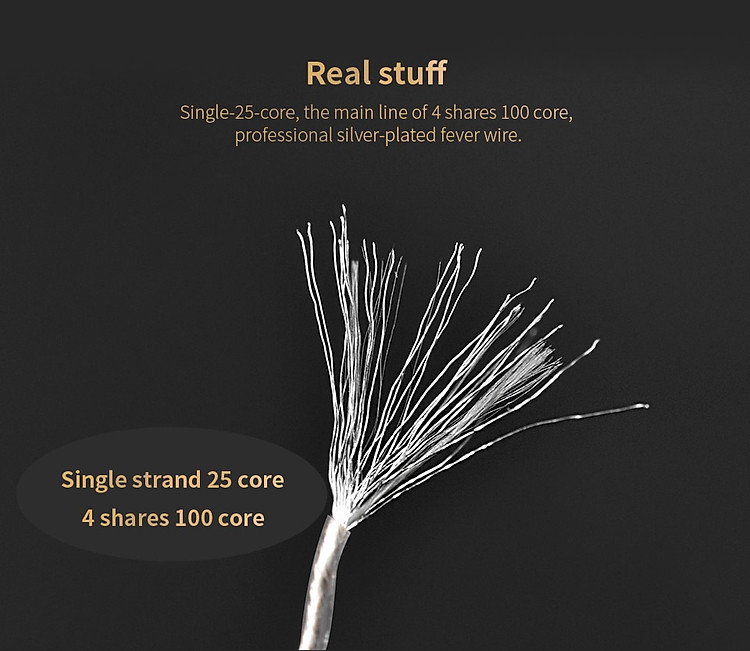 Single strand core up to 25 core, compared to other types conventional 8-core silver plated, powerful more than 3 times. Who is more powerful?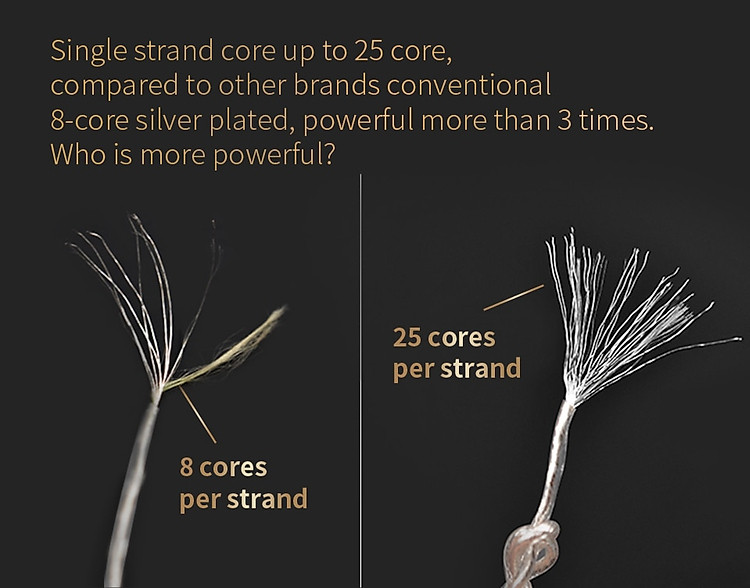 China Inspection and Certification Group
Certificate Number: TRC17030117 /CH
Approved by the authority of the certification body, the average thickness of silver plating layer is 0.214μm. The probability of loss of sound signal greatly reduced, sound quality upgrade, immediate.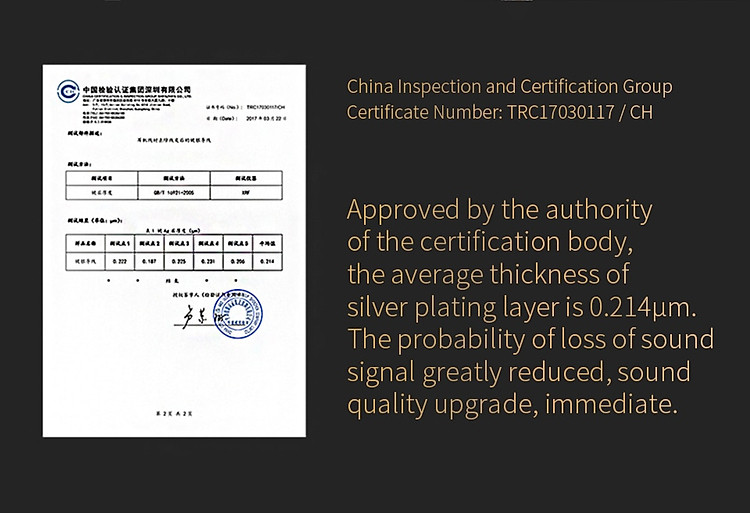 Kevlar fiber is resistant to pulling and durable
From the body armor material Kevlar fiber, more durable than the average material, longer life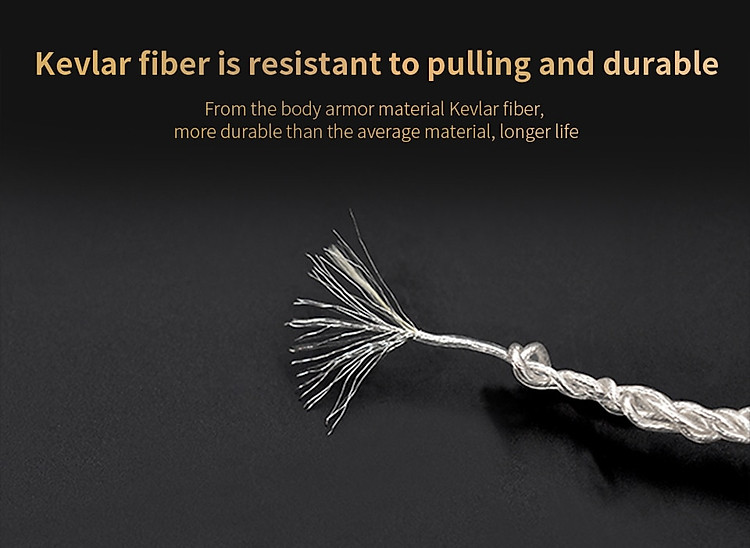 Immediately raise the headphones sound quality
In terms of sound quality, the pitch phase is more accurate and closer to the real experience The ability to demonstrate richer musical detail, high frequency ductility, and mid frequency clarityMarked promotion.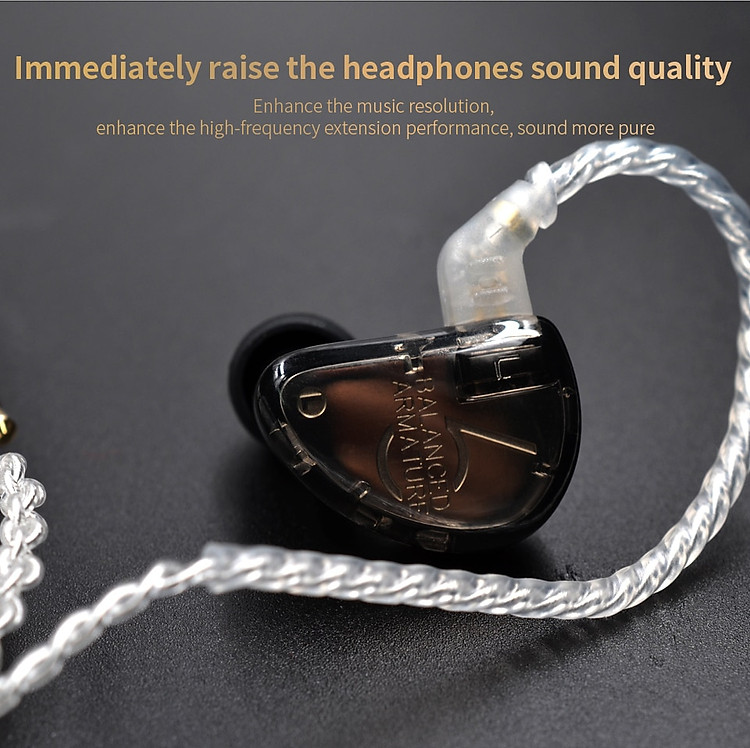 ZST and ZS3 upgrade after use the silver plating wire
As shown in the figure: high-frequency upgrade significantly, low-frequency sounds more full.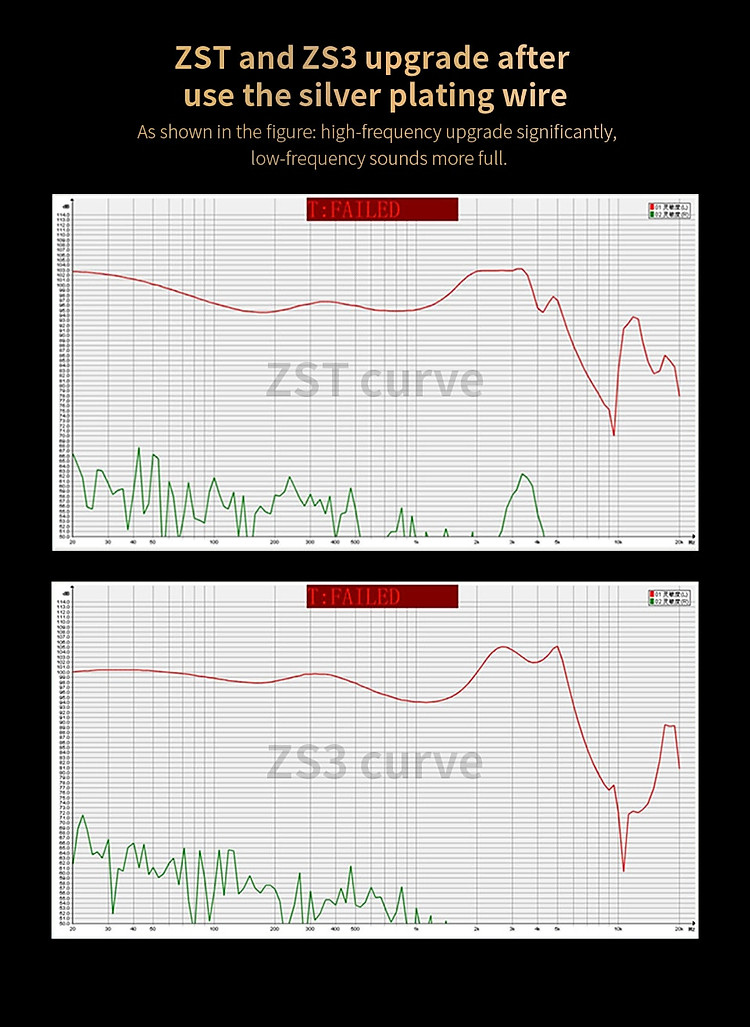 Lower than the traditional wire impedance 3-4 times
Resistance alone line 0.250, finished line resistance 0.42, the traditional headphone wire resistance in 2-302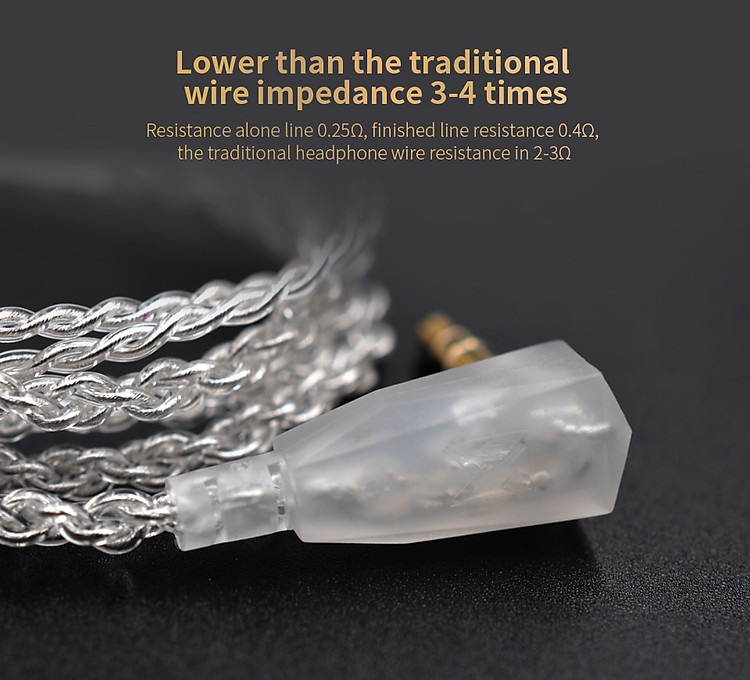 0.75m standard gold-plated pin
TypeA Pin: Adapt to KZ ZS3/ZS4/ZS5/ZS6 and other headsets
Type B Pin: Adapt to KZ-ZST/ZS10/ZSR/AS10 and other headsets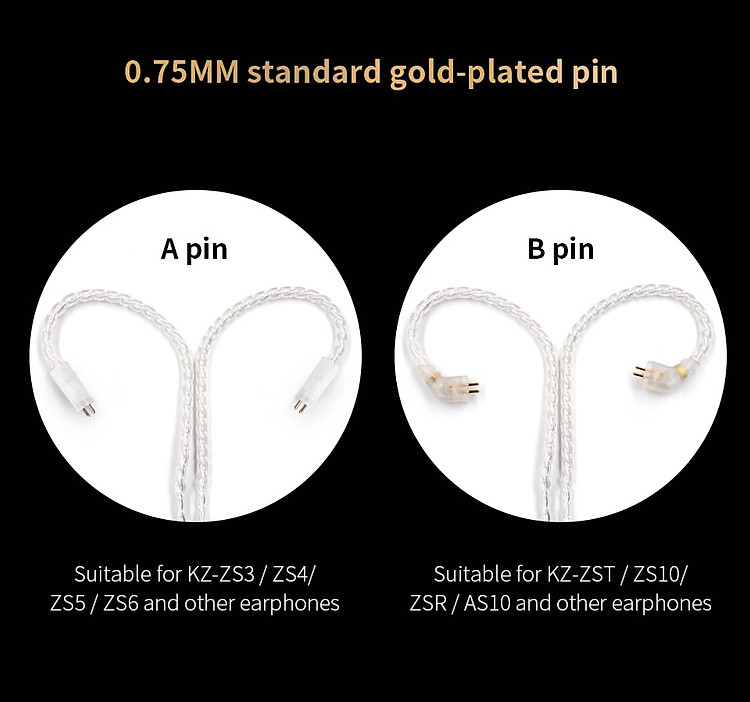 Characteristics of specialization point
Shape the ear hook to fit your own auricle radian to ensure stable and comfortable wearing.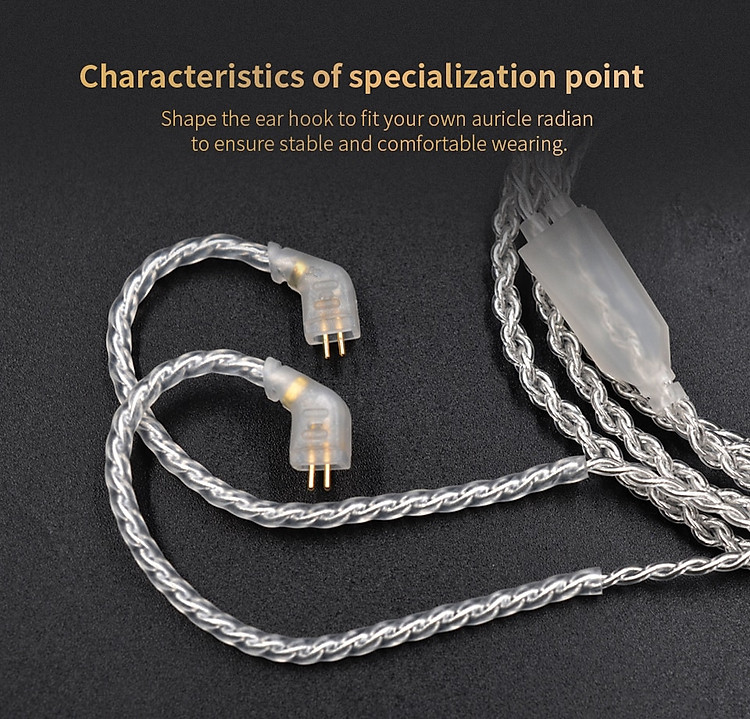 Prolong the service life of earphone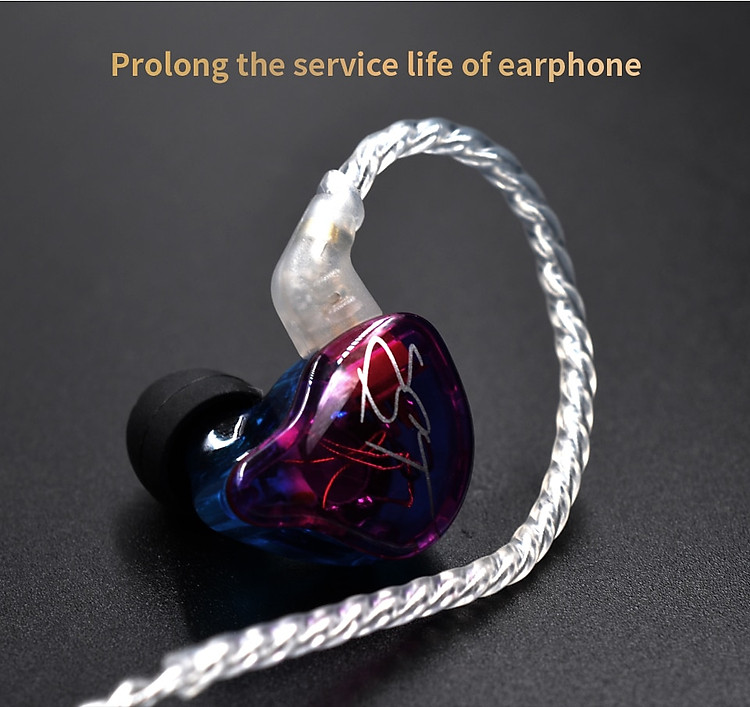 Giá sản phẩm trên Tiki đã bao gồm thuế theo luật hiện hành. Tuy nhiên tuỳ vào từng loại sản phẩm hoặc phương thức, địa chỉ giao hàng mà có thể phát sinh thêm chi phí khác như phí vận chuyển, phụ phí hàng cồng kềnh, .....