Quạt sàn đứng Xiaomi MIJIA Viomi Ba tốc độ bánh răng Điều khiển từ xa có thể điều chỉnh thông minh
Brand Name : Xiaomi
Power (W) : 50w
Voltage (V) : 220V
Timing Function : No Timing
Power Source : Electric
Water-shortage Power-off Protection : No
Type : Cooling Only
Max. Timing Limit : No Timing
Reverse Rotating Function : No
Type : Ventilation Fan
Suspender Length : No Suspender
Rotation Way : Left & Right
Air supply mode : Rotary Vane
Application : 10-15㎡
Certification : CE
Rotary Vane Quantity : 7
Wind Type : Natural Wind, Sleep Wind, Prevailing Wind
Usage : Home
Max. Power : 20-69W
Material : Plastic
Size : <1050MM
Installation : Pedestal
Model Number : VIOMI
Fan Speed : Third Gear
Features:
-The bottom is stable and can be easily placed on a flat ground.
-7 Wind blades cut airflow evenly and densely
-Whether standing or standing, you can place the ground table at will
-Energy saving, low power consumption, low noise operation,
-Cool corners at large angles
parameter:
material: metal
Voltage (V): 220 volts
Type: Air-cooled fan
Application range: >10°
Power (W): 50 watts
Size: <1050MM
Control method: with remote control
Product parameters:
Product size: 425x370x1250mm
Product gear: 3 speed adjustable wind speed
Column aluminum alloy: double column
Specifications: 14 inches
Net cover: full plastic net cover
Fan blade: Butterfly wing fan blade
Motor: DC inverter motor
This product is a product under the Xiaomi ecological chain. The product itself does not contain the Xiaomi logo 
VIOMI electric fan
Let you experience the comfortable wind
Three - speed adjustable, wide range of air supply, two ways of use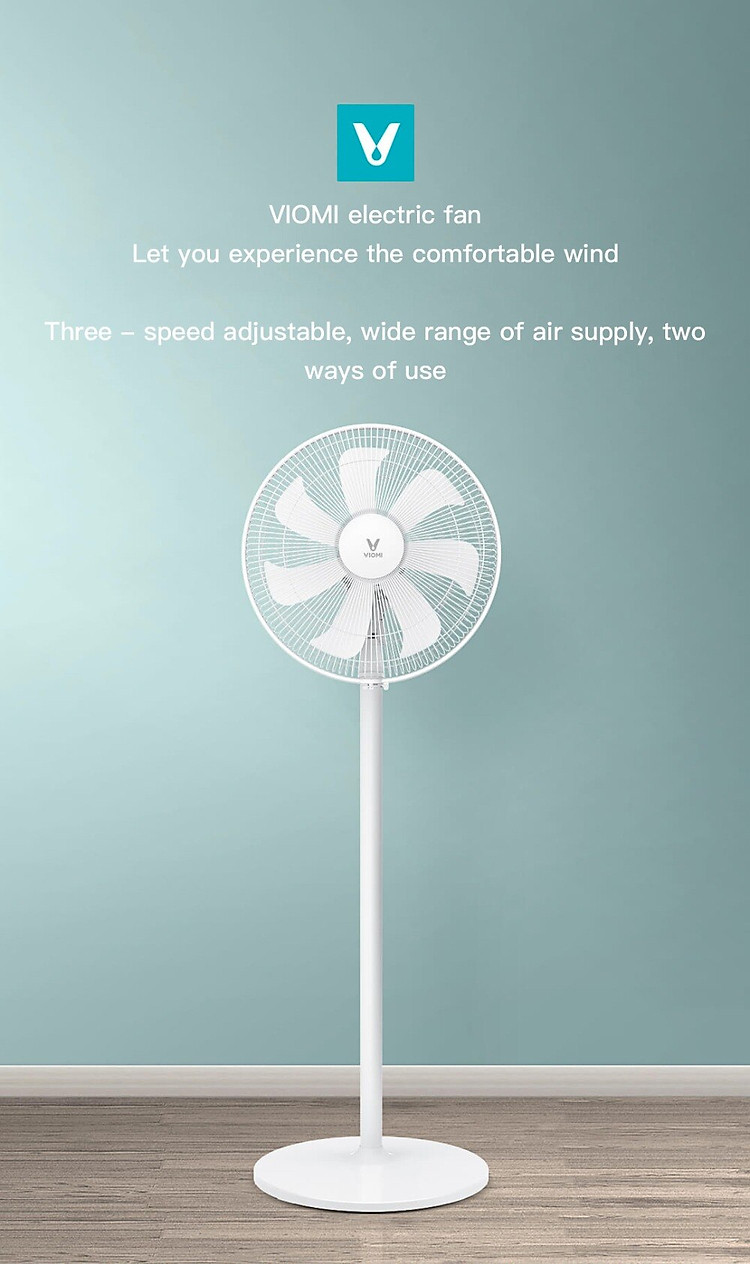 Subverting conventional 
Bring the natural wind into your home
Tens of thousands of research improvements, both cool and comfortable
As if the mountain breeze blowing, always in the embrace of nature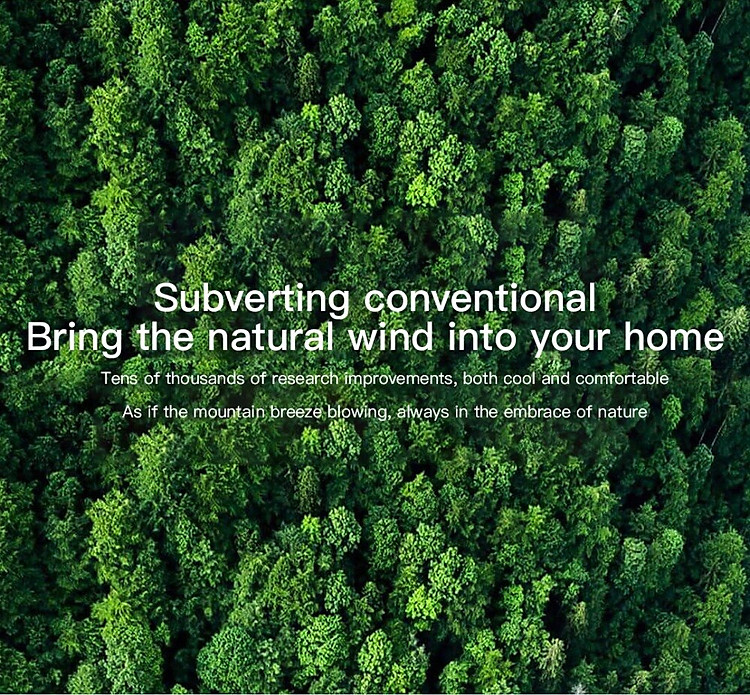 Nice appearance design
Remove superfluous decoration, smooth lines and pure white tone, with precision structure, pure aesthetic wisdom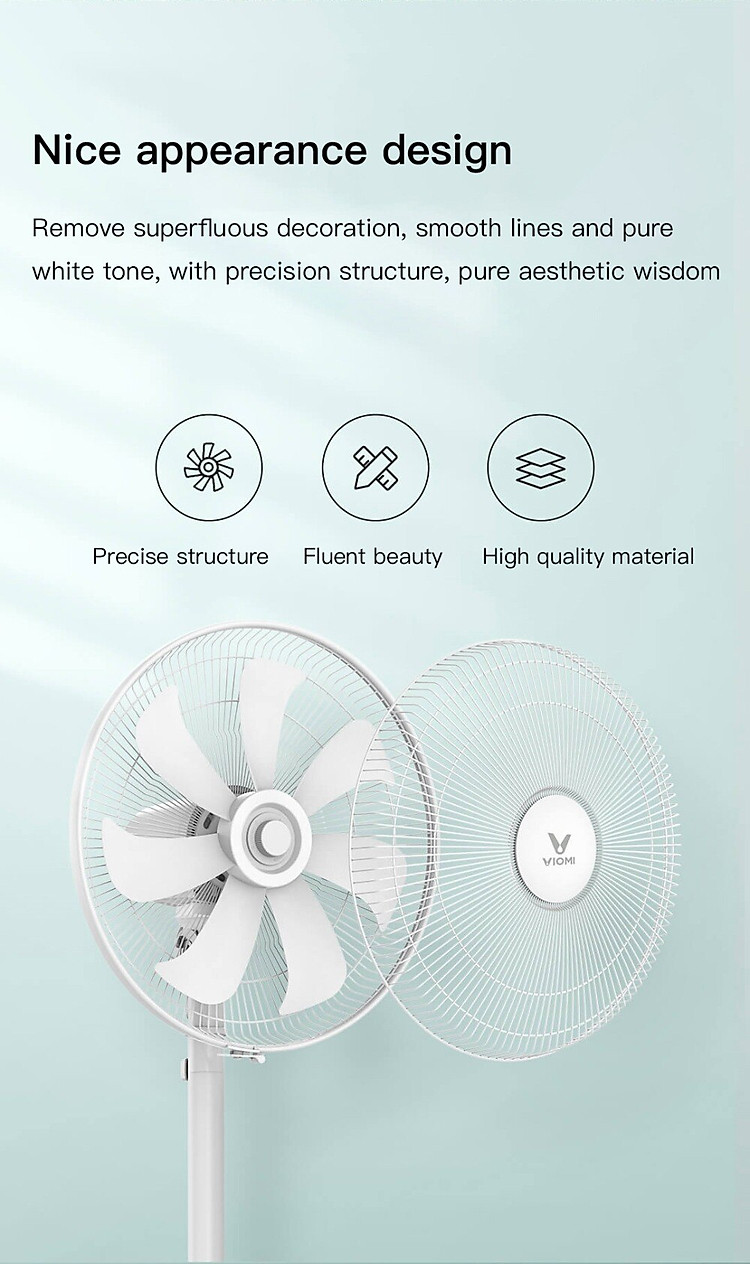 Three speed adjustable
Big wind speed, small wind speed enjoy
Wind speed three adjustable, from the breeze to the strong wind, a button to switch at will. Can blow away the hot air, can cool and relax sleep all night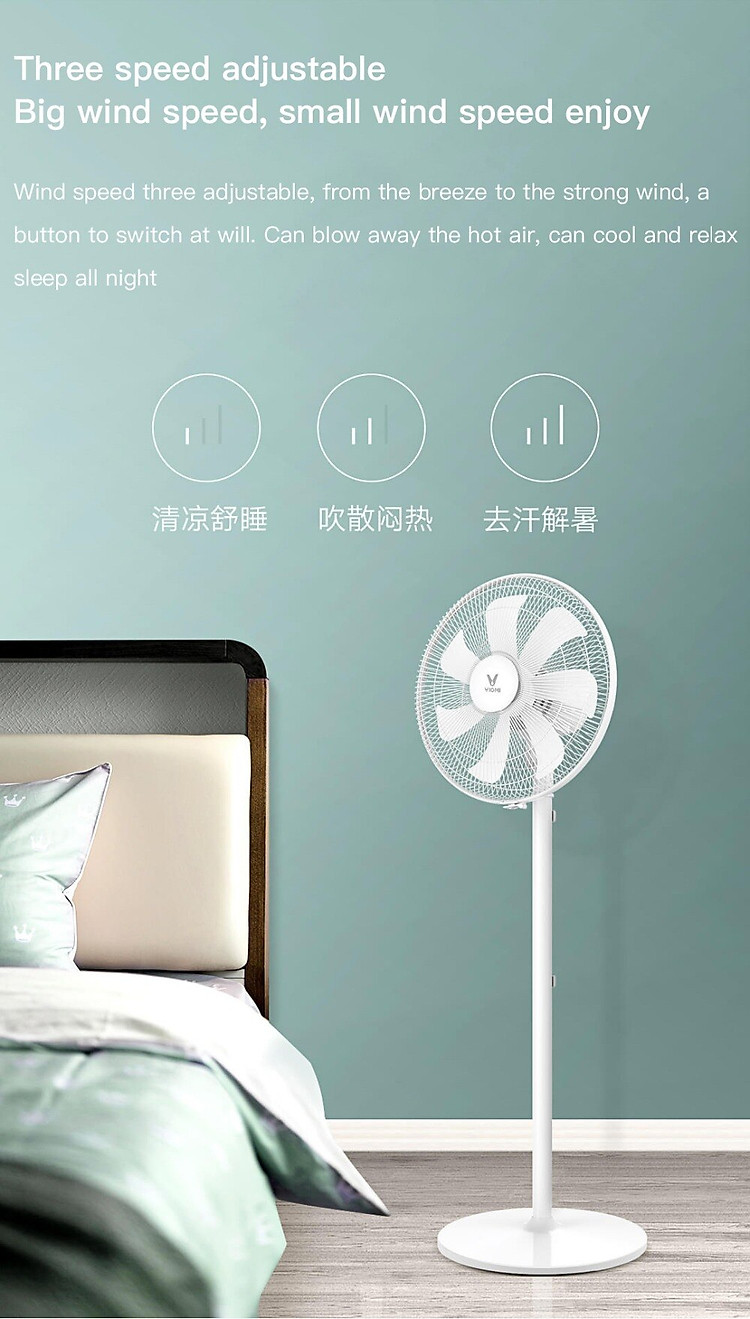 14 inch blade
The performance improves the temperature of the whole house
The new 14-inch fan blade design can evenly cut the airflow, greatly increasing the distance of concentrated air supply, and realizing the cooling of the whole house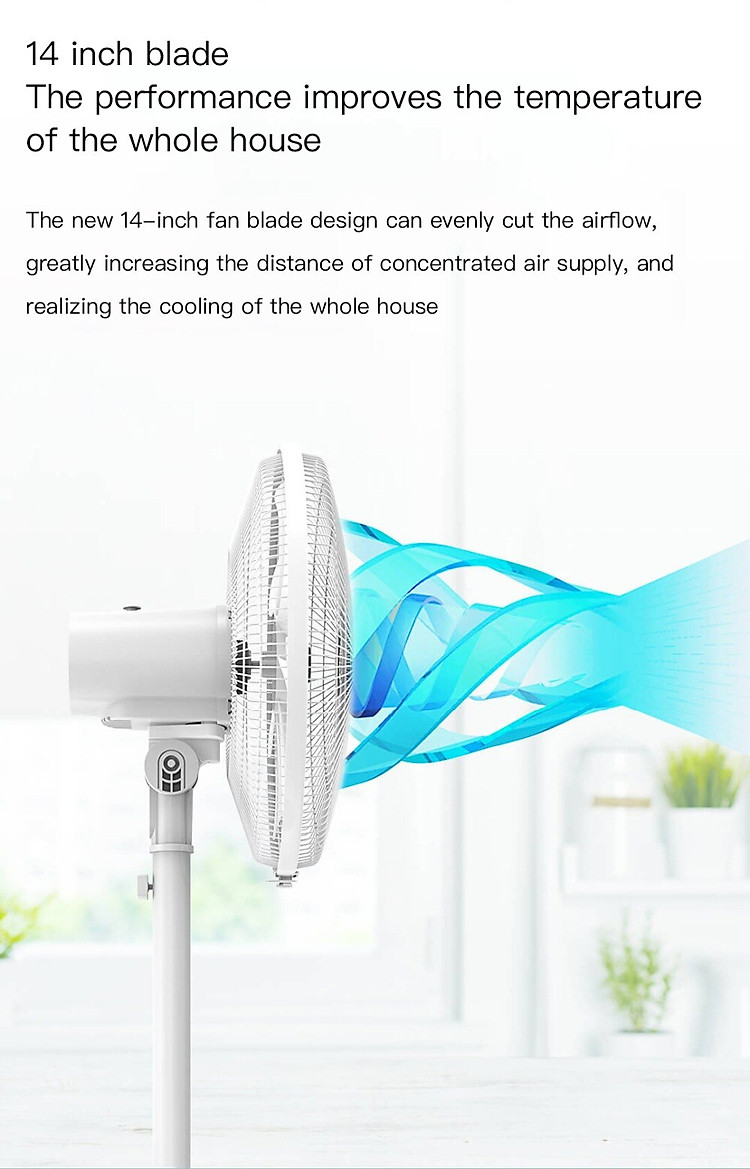 7 feather fan blade
Experienced over ten thousand times of fan blade wind experiments to create a natural wind. 7 feather fan leaves can reduce air resistance and make the wind feel soft and comfortable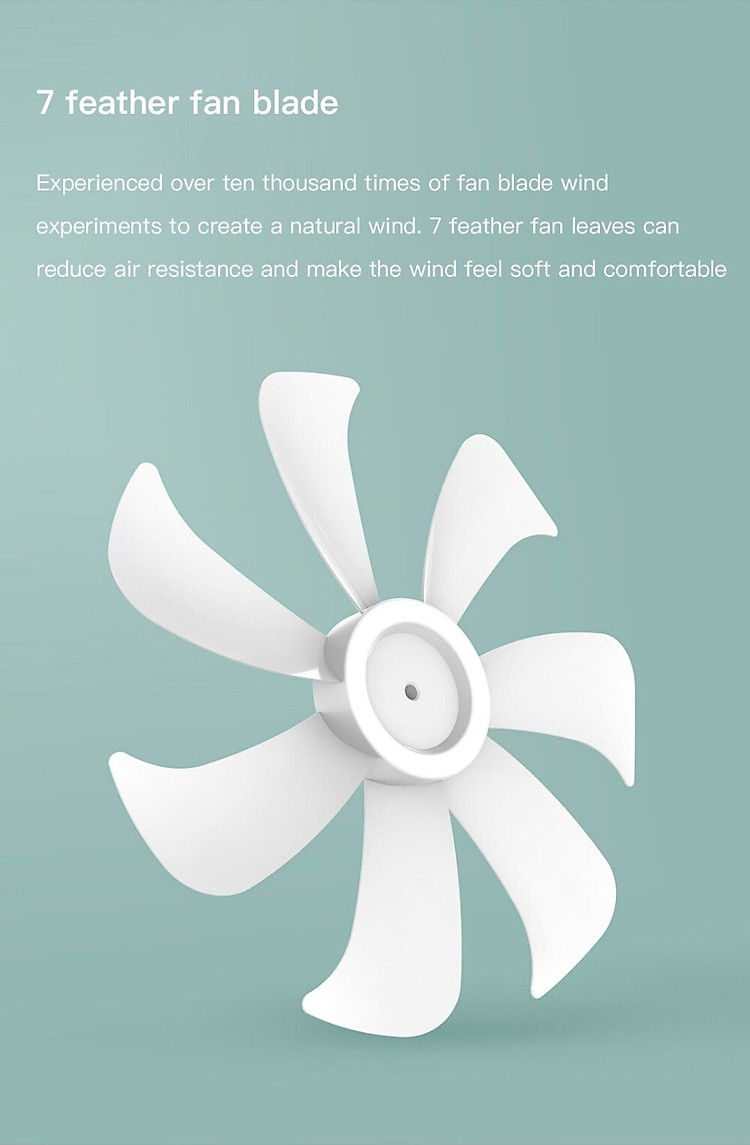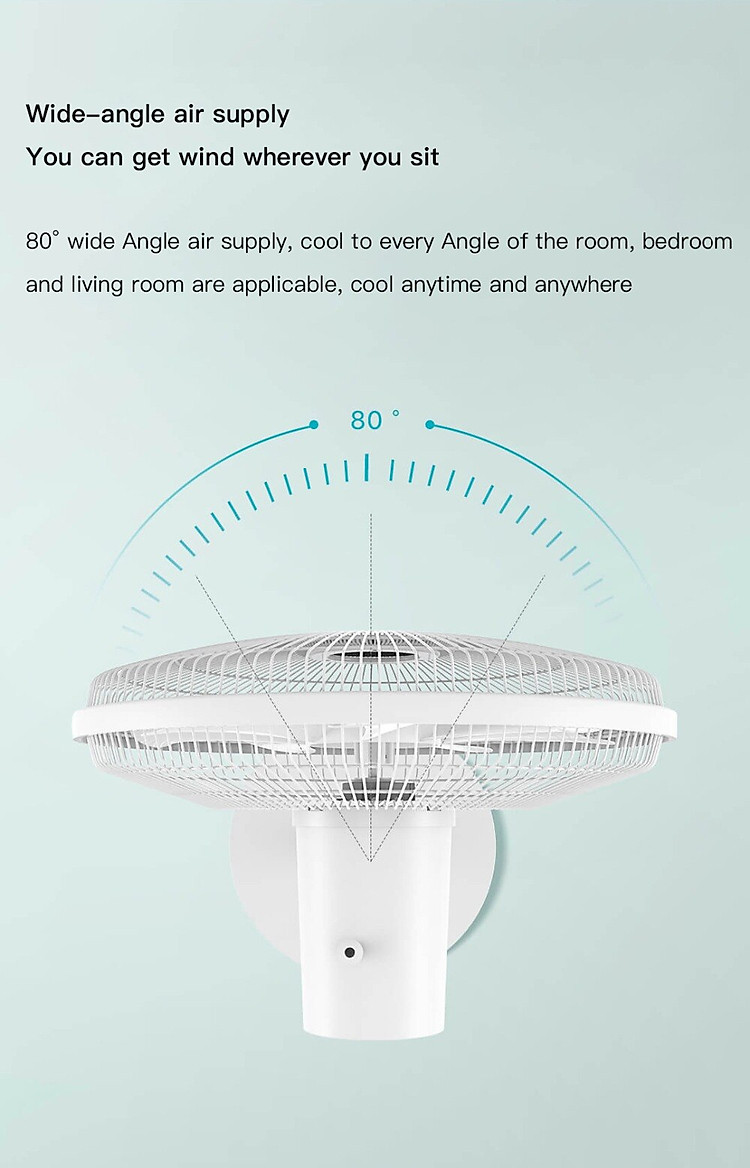 Desktop and vertical function
The air blowing position is not restricted
Exquisite dual-use design, detachable middle bar, desktop/vertical switch, desktop, ground can be placed according to your needs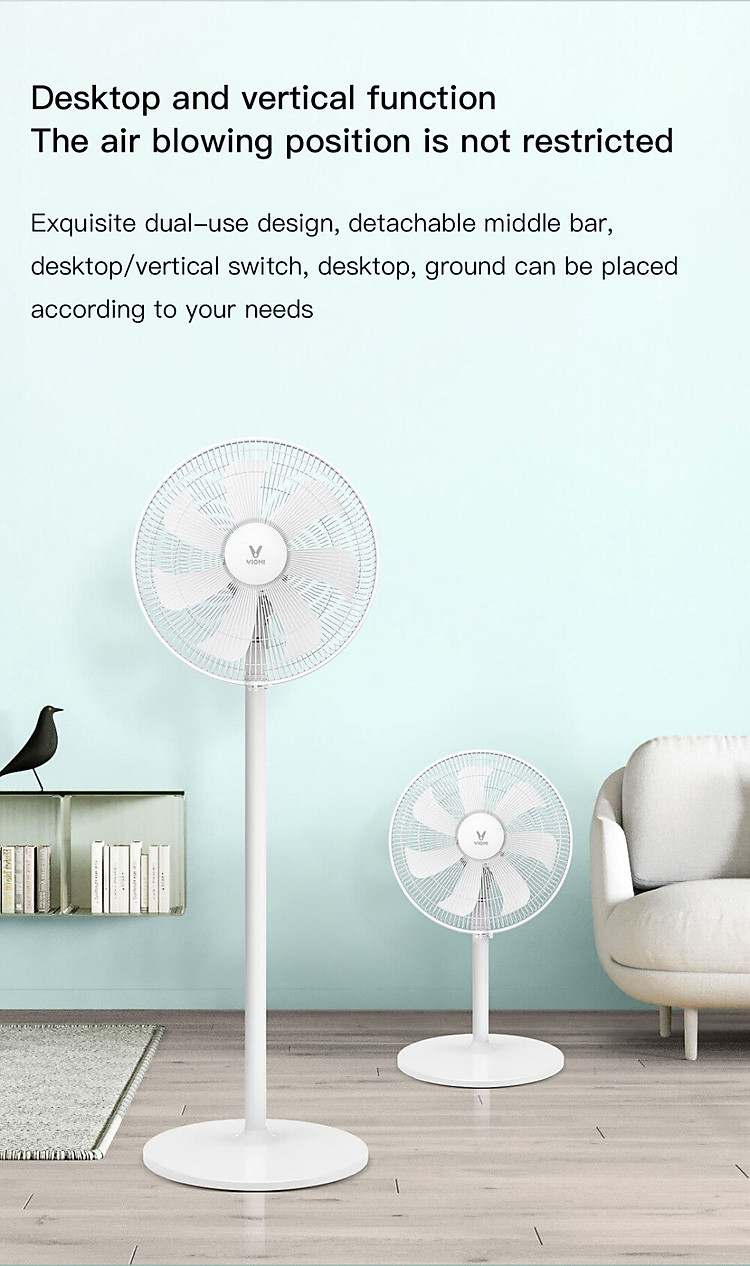 Easy to operate
Enjoy cooling with one key operation
One - button simple button, easy to reach, without cumbersome operation, gently pressed immediately experience cool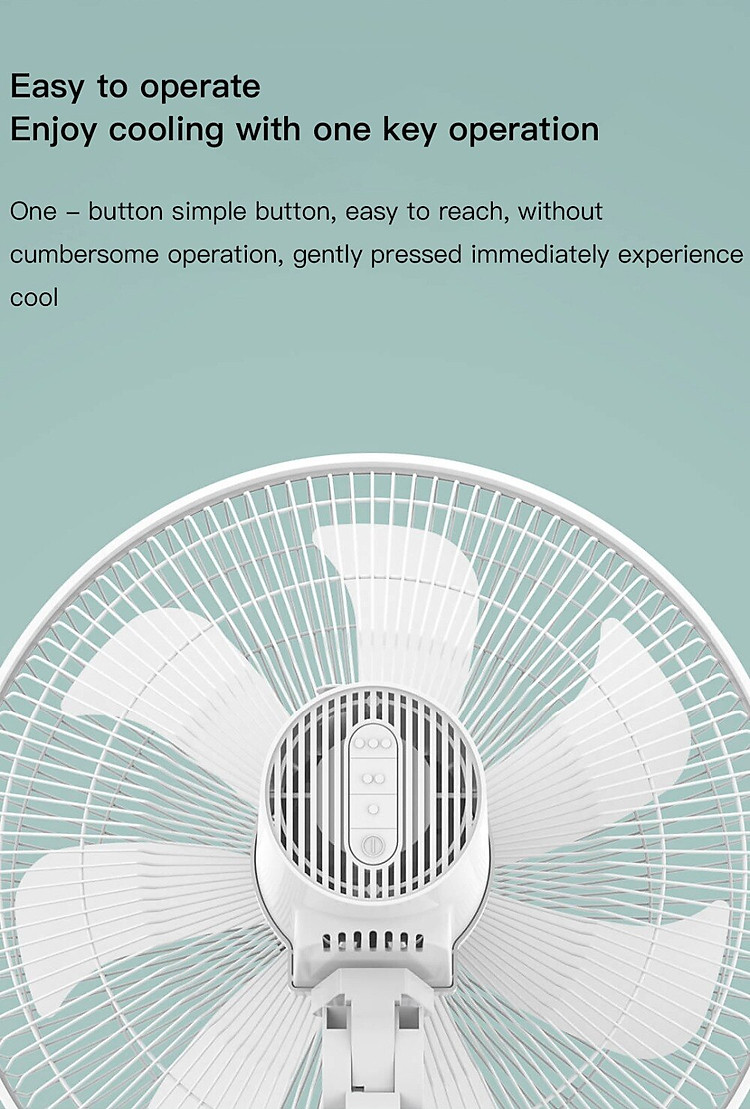 The wind is loud but the noise is low
Sensitive babies can also sleep peacefully
High quality precision motor, smooth operation, the wind is loud and quiet, such as the natural soft wind, sleep all night without being disturbed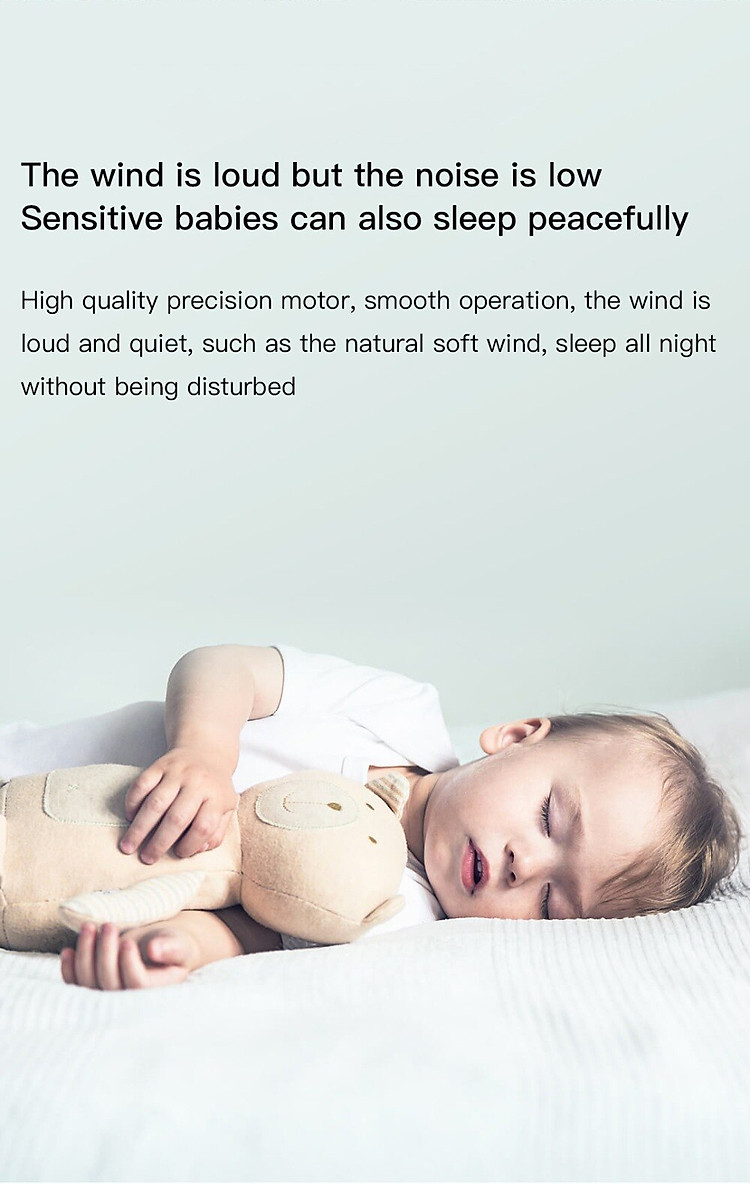 For you to enjoy the coolness in the hot summer
On a summer afternoon, the natural wind in the mountains is cool and pleasant, making people linger on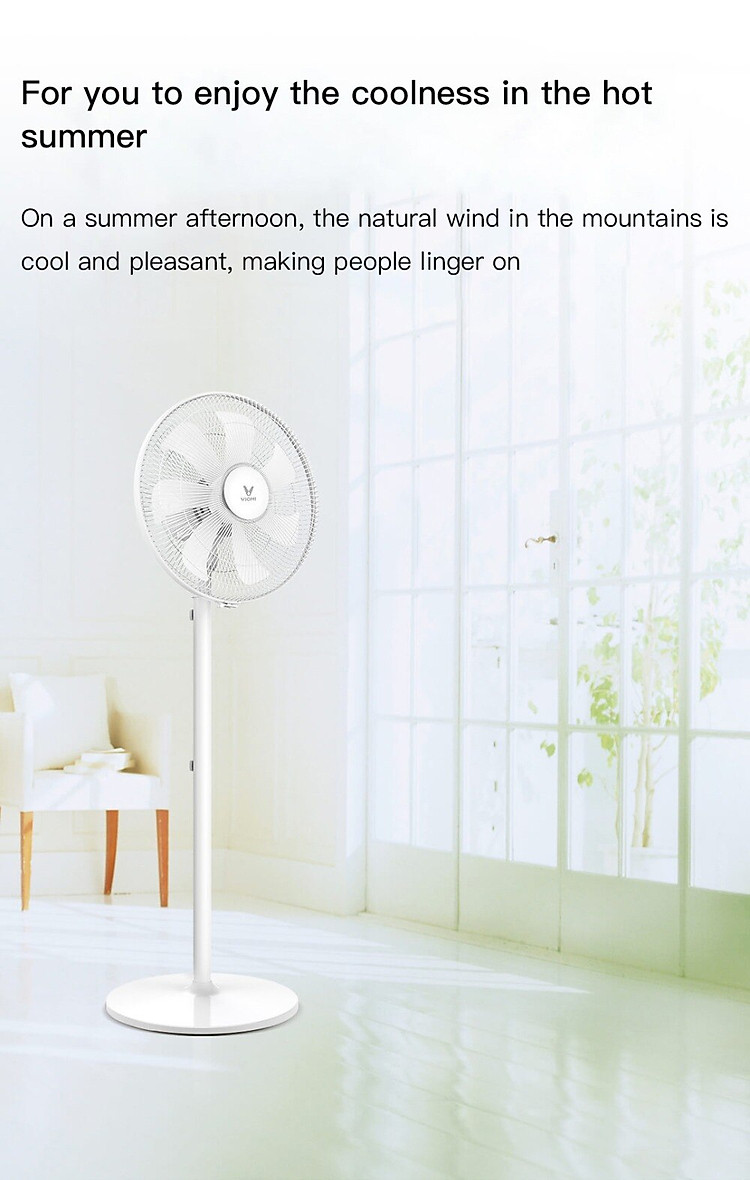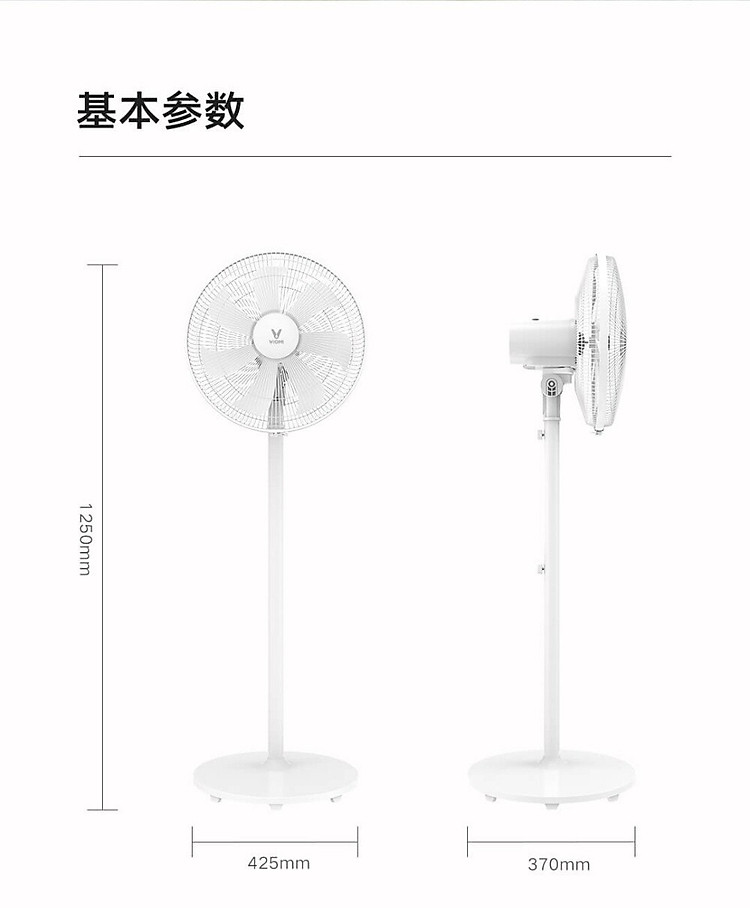 Giá sản phẩm trên Tiki đã bao gồm thuế theo luật hiện hành. Tuy nhiên tuỳ vào từng loại sản phẩm hoặc phương thức, địa chỉ giao hàng mà có thể phát sinh thêm chi phí khác như phí vận chuyển, phụ phí hàng cồng kềnh, ...