Canadian well-known brand skin care products
European and American hot influencers unanimously recommend
Improve skin hydration
Strengthen hyaluronic acid moisturizing ability
Vitamin B5 softens the skin
Long-lasting moisturizing glycerin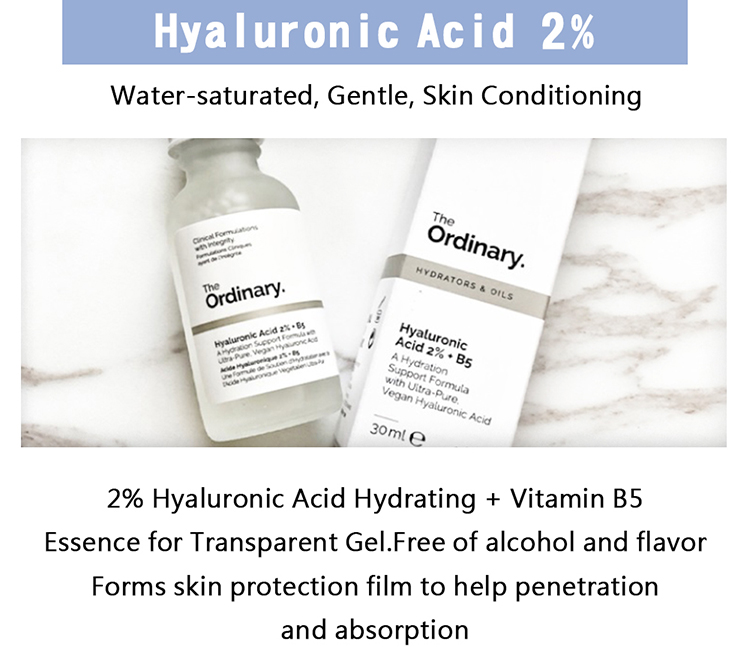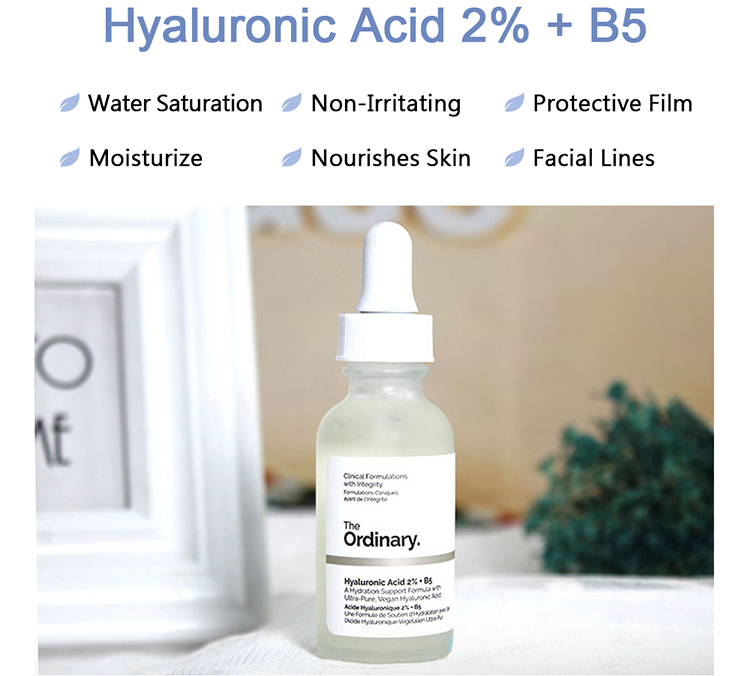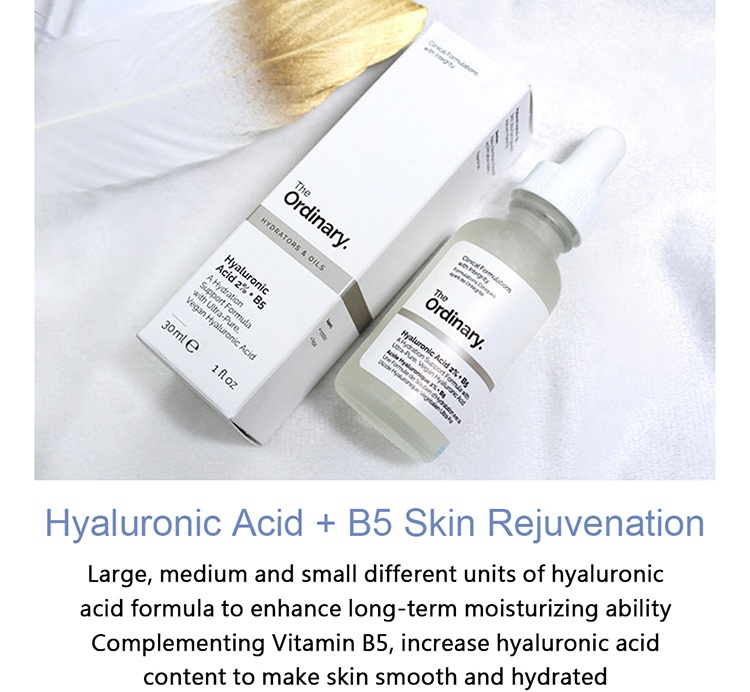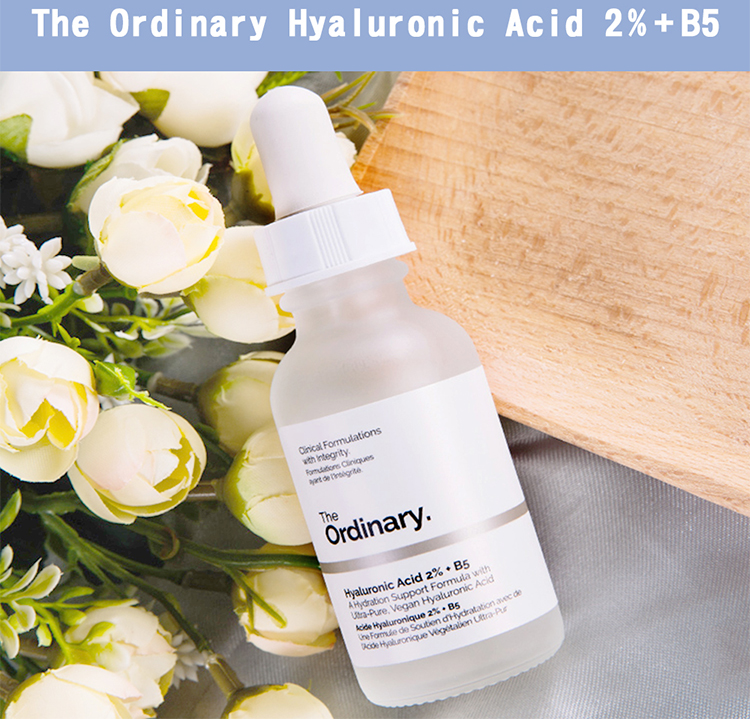 Product efficacy
Moisturizing, hydrating, smoothing fine lines, soothing
Applicable ethnic group
Fine lines, dry muscle, combination skin
Product details
1. Hyaluronic acid moisturizing essence repairs skin and moisturizes, a mild and non-irritating formula suitable for any skin type, hydrates the skin and reduces the formation of lines.
2. Large, medium and small units of hyaluronic acid formula strengthen the moisturizing ability for a long time, so that the surface skin does not lose moisture. Complementing Vitamin B5, it increases hyaluronic acid content and leaves skin smooth and hydrated.
3. Hyaluronic acid essence enhances the skin's ability to moisturize and hydrate, macromolecular acids form a skin protective film, enhance penetration and absorption, and make the skin moist and elastic.
Product Precautions
1. Morning and evening skin care time. After cleansing and toning, apply a small amount on the face before lotion cream.
2. This product does not contain alcohol and flavor ingredients, and is a high concentration essence. It is recommended to use it after skin tolerance test.
3. Hyaluronic acid is a macrom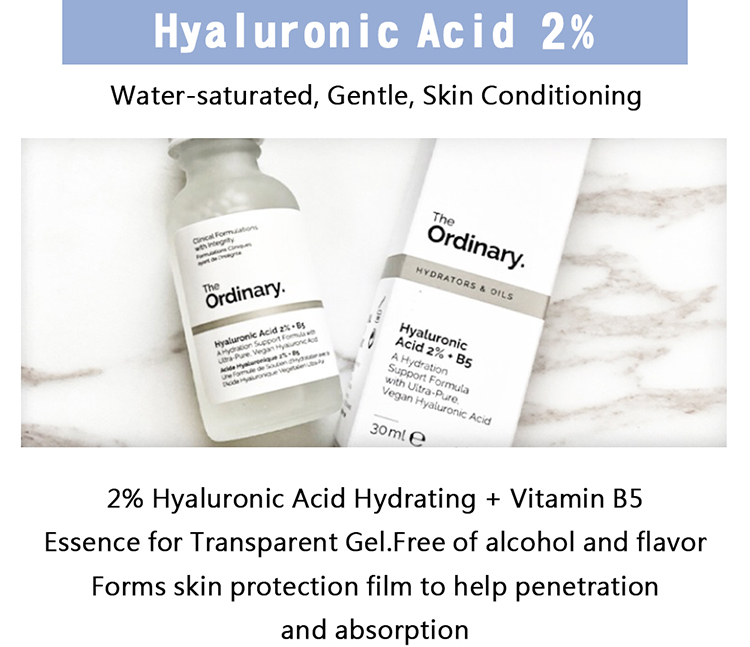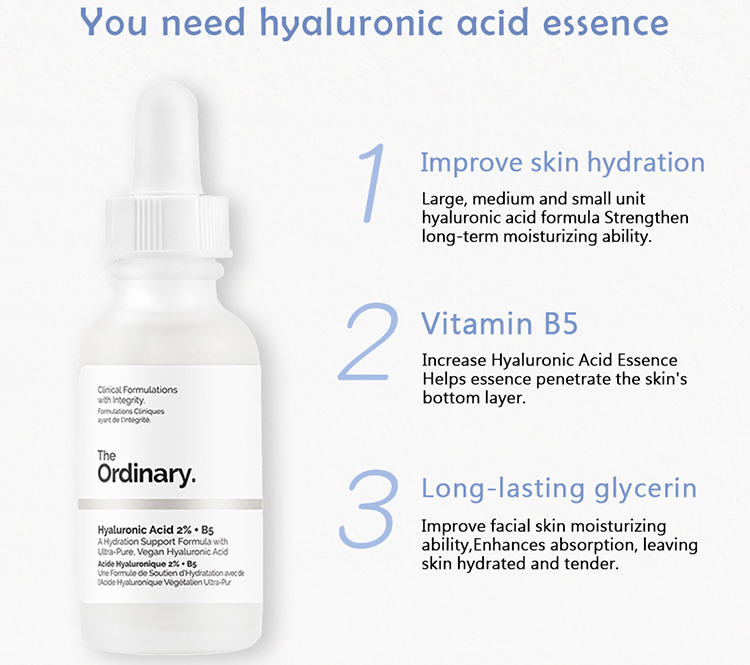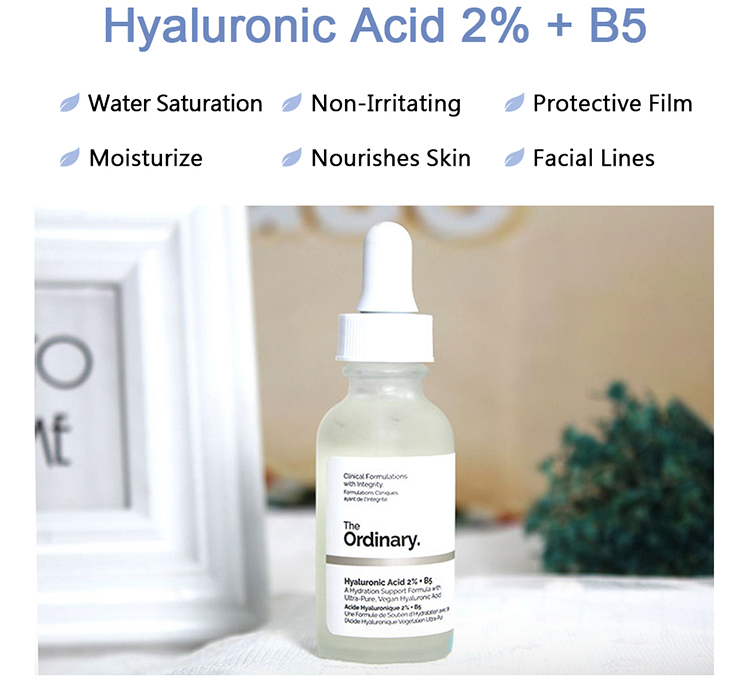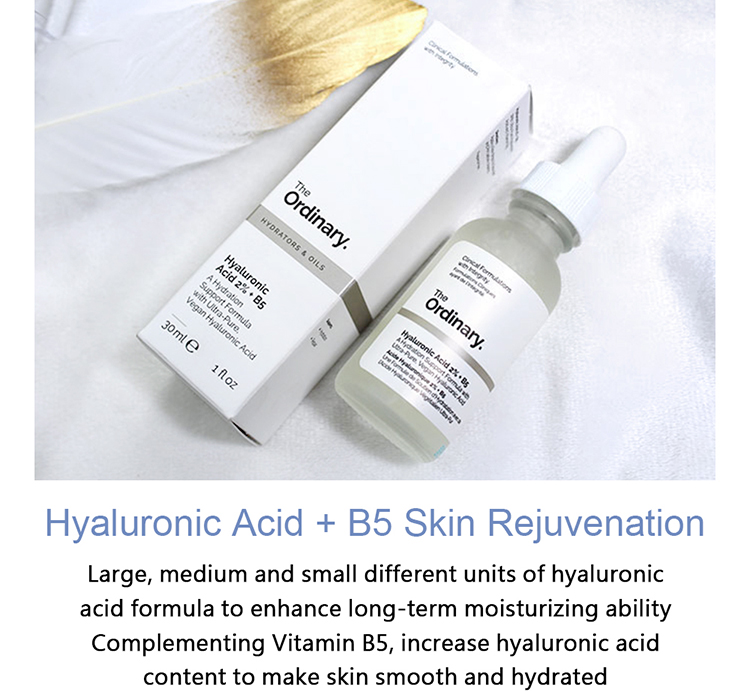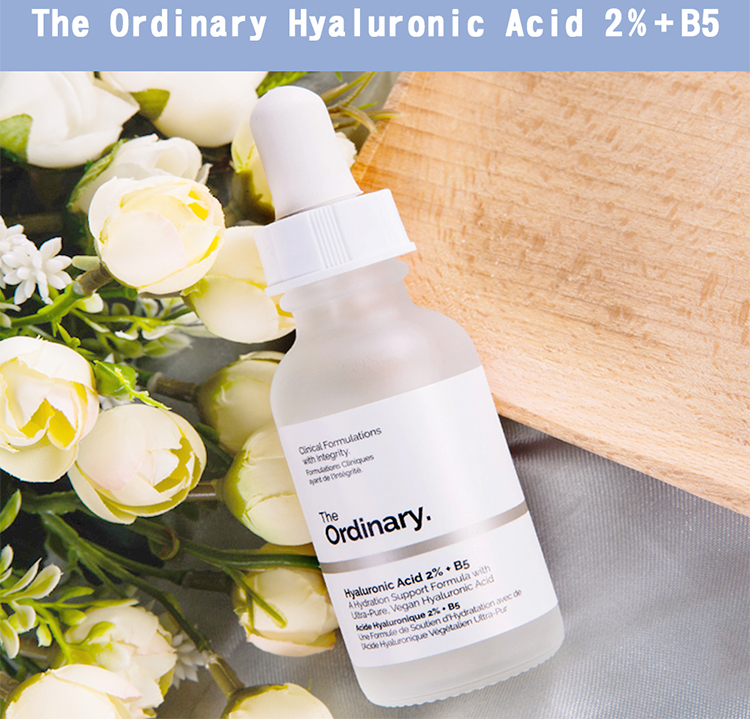 olecular substance. It is easy to rub mud when it encounters particles. Please use it after cleaning and drying your face.
Product Specifications
Origin: Canada
Capacity: 30ml
Shelf life: 3 years
Giá sản phẩm trên Tiki đã bao gồm thuế theo luật hiện hành. Tuy nhiên tuỳ vào từng loại sản phẩm hoặc phương thức, địa chỉ giao hàng mà có thể phát sinh thêm chi phí khác như phí vận chuyển, phụ phí hàng cồng kềnh, ...