Nusign Electric Stationery Set Mini 3 In 1 Desktop Cleaner Electric Pencil Sharpener Electric Eraser Kit For Student School Classroom Office
Please note :
1.For the safe shipment, the battery is not included in the parcel, BUT you can buy the battery in your local shop.
2.Please kidnly note the electric pencil sharpener need to plug in USB cable to use,not power by battery,please note it.
Parameter:
Name: NUSIGN electric pencil sharpener
Material: stainless steel, ABS resin
Size: 82x 79x93mm
color: White
Name: Desktop Cleaner
Size: 82x82x60mm
Battery: AA battery X2 section (not
included)
color: White
Name: Electric eraser
Size: 18x18x1 75mm
Battery: 7th battery X2 section (not included)
color: White
Nusign Electric Stationery Set
IF Design Awards | Spiral Hobs | Automatic Cores | Smooth Vacuum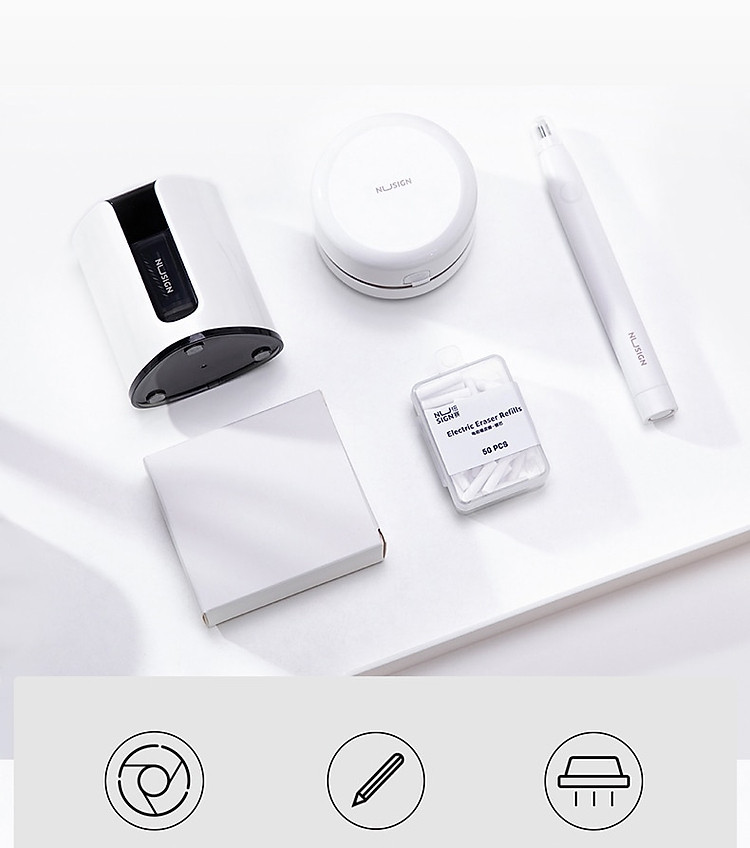 Automatic Pencil Sharpener, won the 2016 IF Design Award
The design award, which is known as the "Oscar of Product Design Industry", announced the 2016 winners. The New Jersey automatic pencil sharpener won the award with its innovative design and superb technology.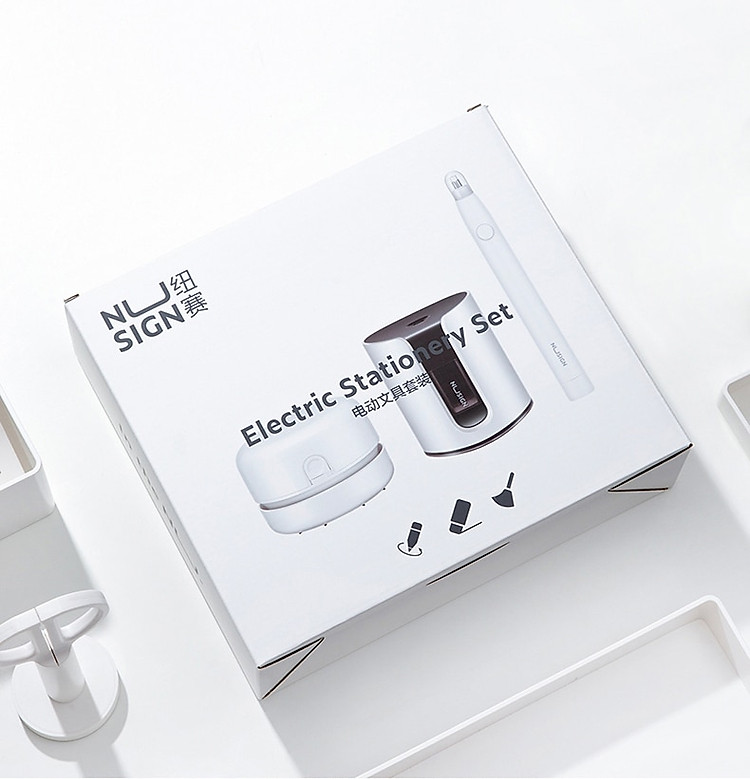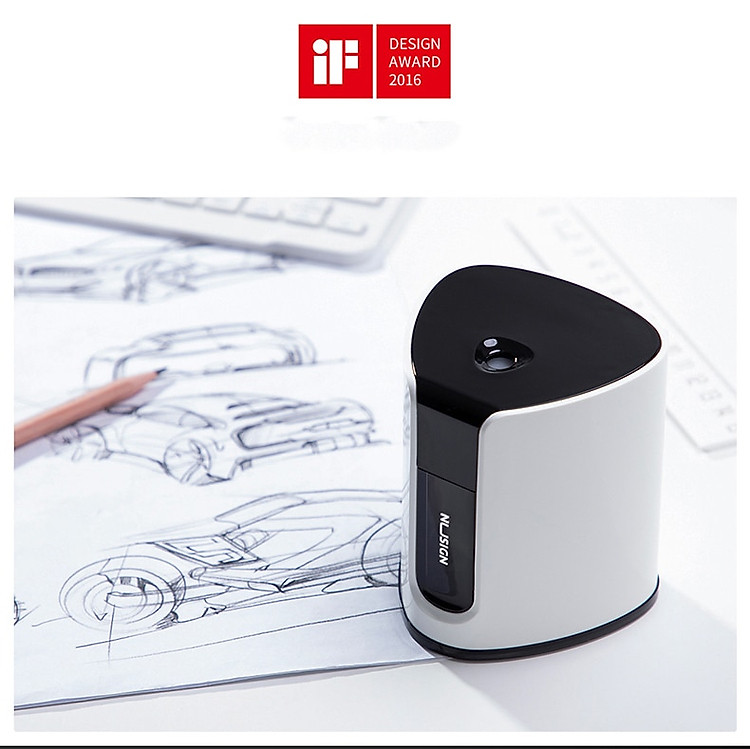 Stainless steel spiral hob, easy to insert and wear
Insert the pencil into the hole to start working. The sharp stainless steel spiral boring tool will cut the tip smoothly. When the pen is finished, the pencil cutting machine will stop the idling and start to idling. At this time, the pencil can be taken out to stop working. The pen is as simple as that.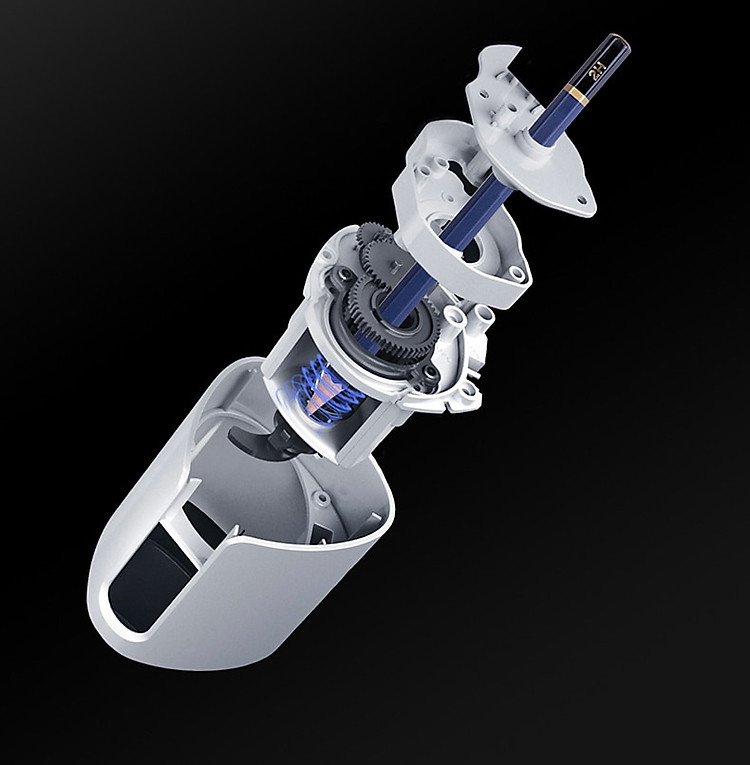 Automatically eliminate broken core, and automatically eliminate the broken core does not affect normal work
When the pencil sharpener encounters the broken core condition during the pencil sharpening process, the broken core will be automatically removed, and the broken core will not affect the normal operation of the pencil sharpener.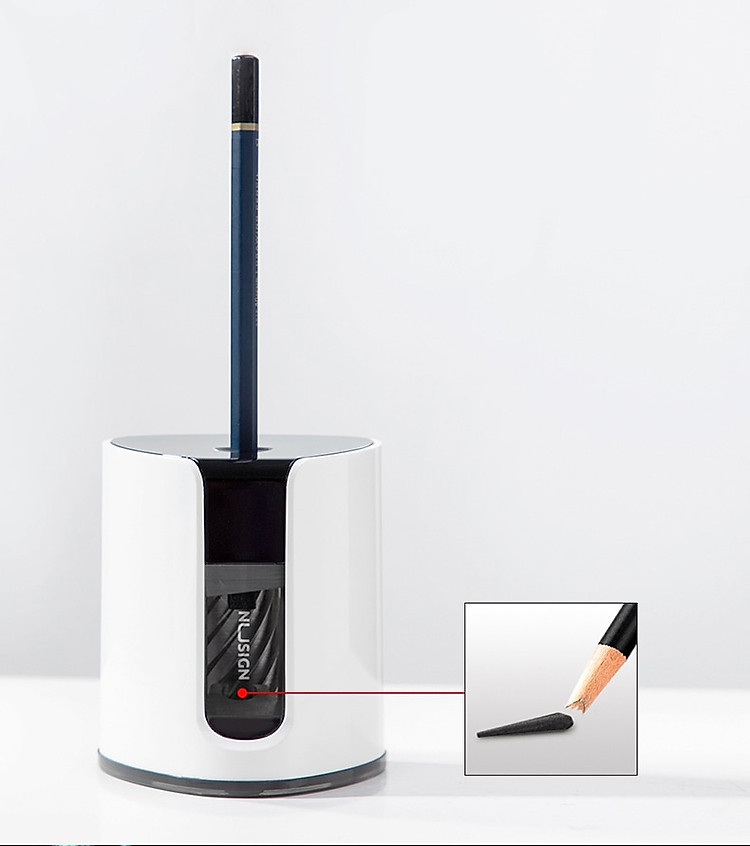 Intelligent overheat protection, motor overheat protection system extends machine life
When the motor is overloaded and the temperature reaches 70 °C or above, the overheat protection system will automatically stop the motor. When the motor temperature drops to normal temperature, the pencil sharpener automatically resumes operation.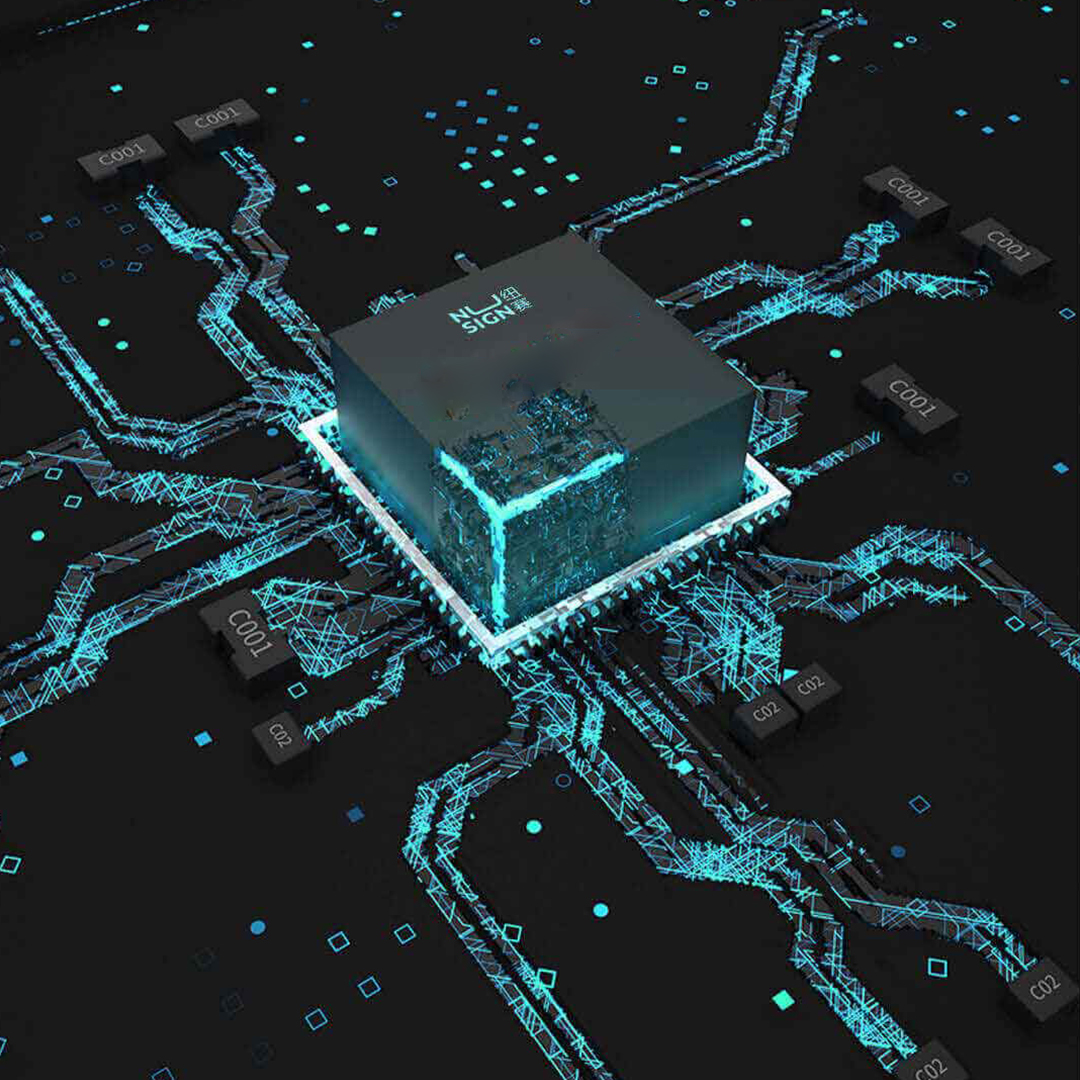 Electric eraser, double wipe in two ways
Two kinds of erasing options, manual erasing, clean and traceless, electric erasing, convenient and quick, do a good help for your study. 50 full erasers for long-term use.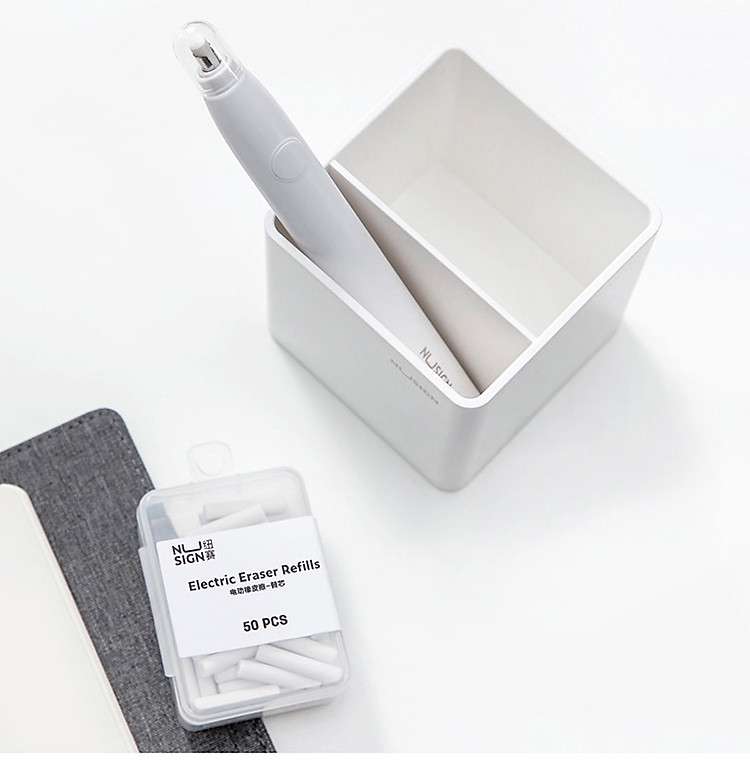 Low noise electric eraser, breaking the traditional electric eraser
Built-in electric motor, can be electrically rotated and erased, the process of wiping is low noise, avoiding the influence on learning work. The eraser is soft and evenly wiped, which is not easy to cause damage to the paper, and has a long flowing appearance and comfortable grip.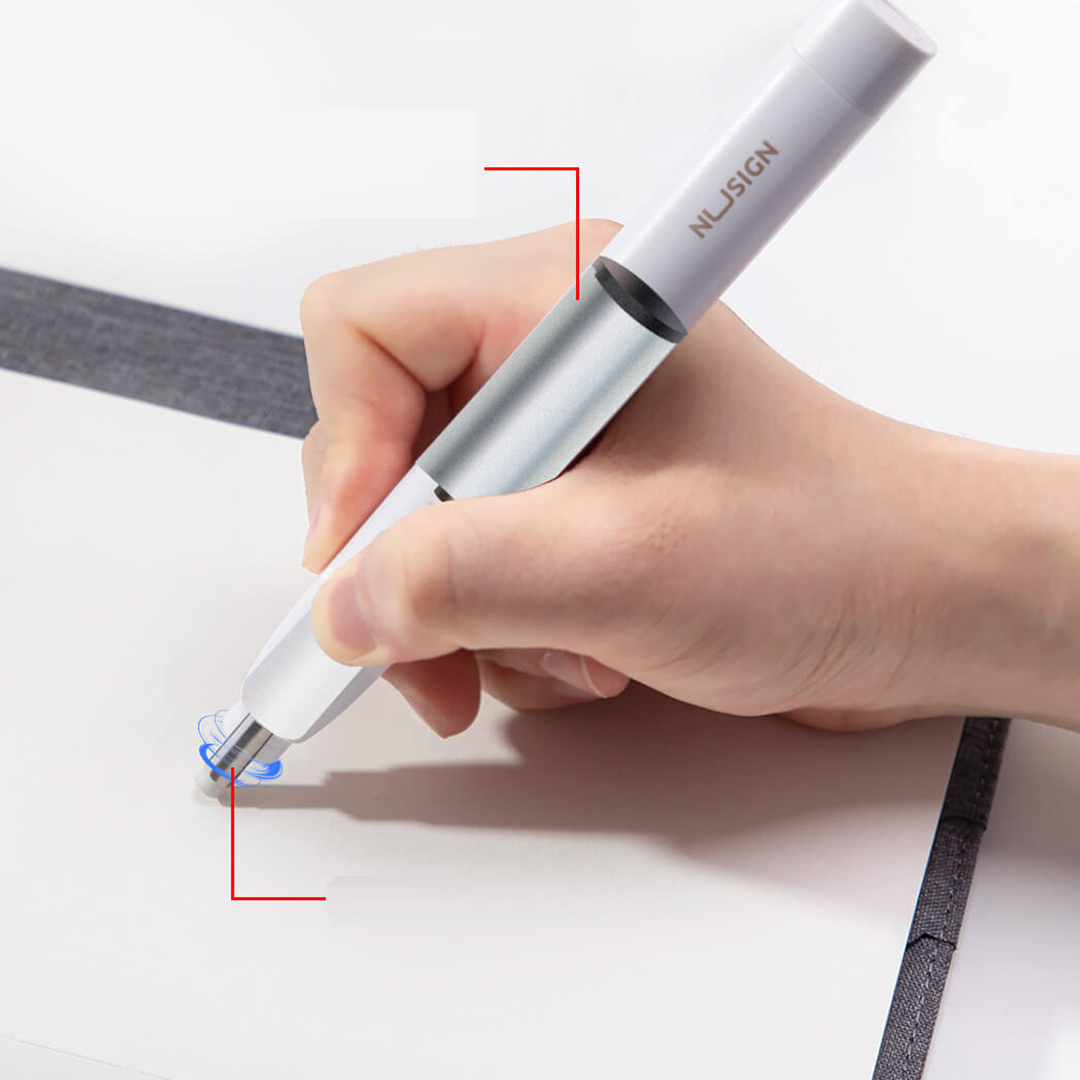 Adjustable head length, durable head clip for easy replacement of the head
The length of the head can be adjusted according to personal habits. It is equipped with a durable head clip, which is convenient and quick to replace your needs.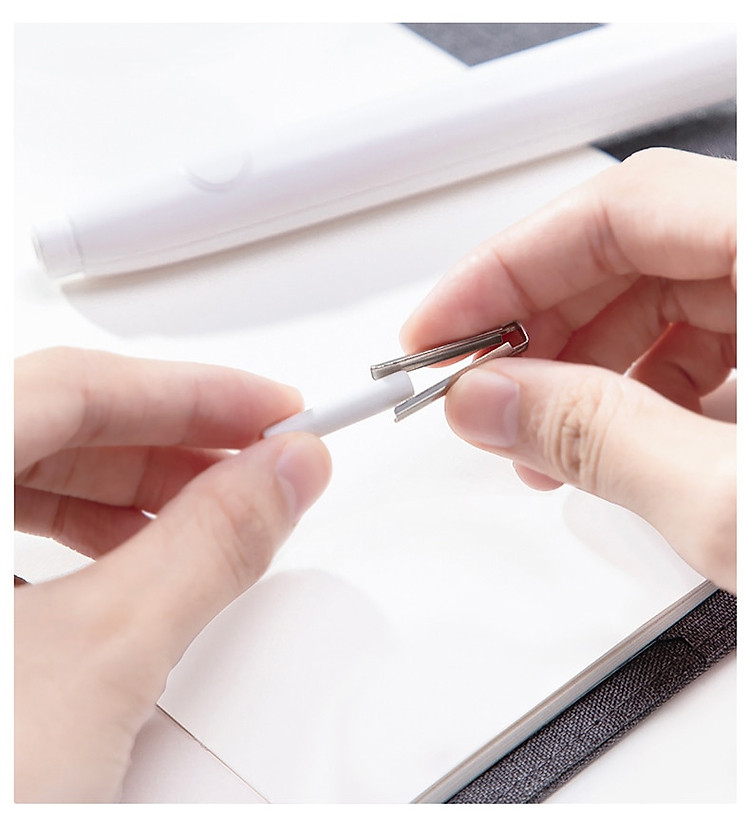 Desktop cleaner, smooth vacuum without leaving traces
Built-in spiral fan, 360° spiral wind, 360° rising wind direction, all scooping dust; nylon brush head, strong cleaning, no damage to the desktop, so that dust can be hidden everywhere, learning is easier.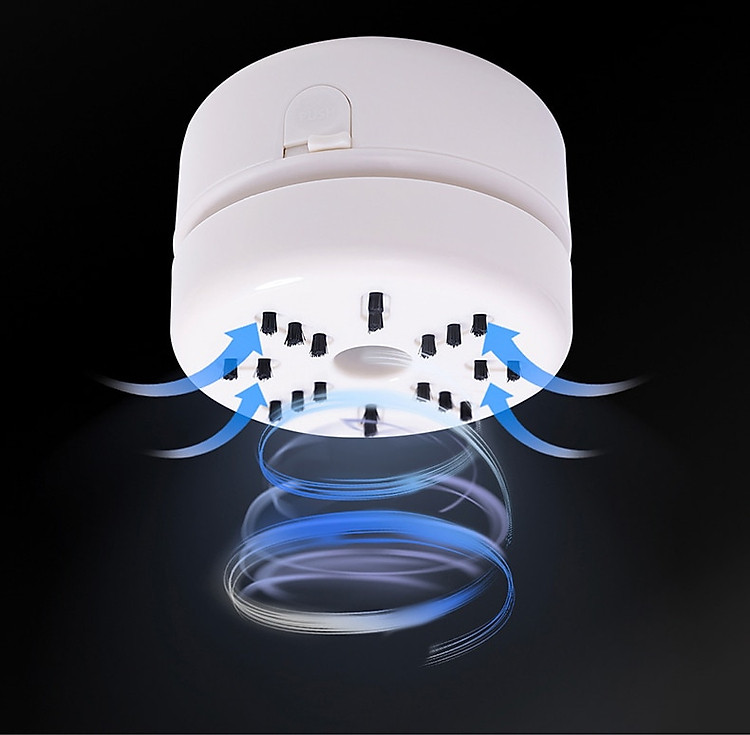 Key opening operation is simple
Get rid of the traditional wiping dust removal method, the debris and dust are no longer free of tongue, avoiding affecting the working and learning environment, and smoothing the vacuum with just one touch.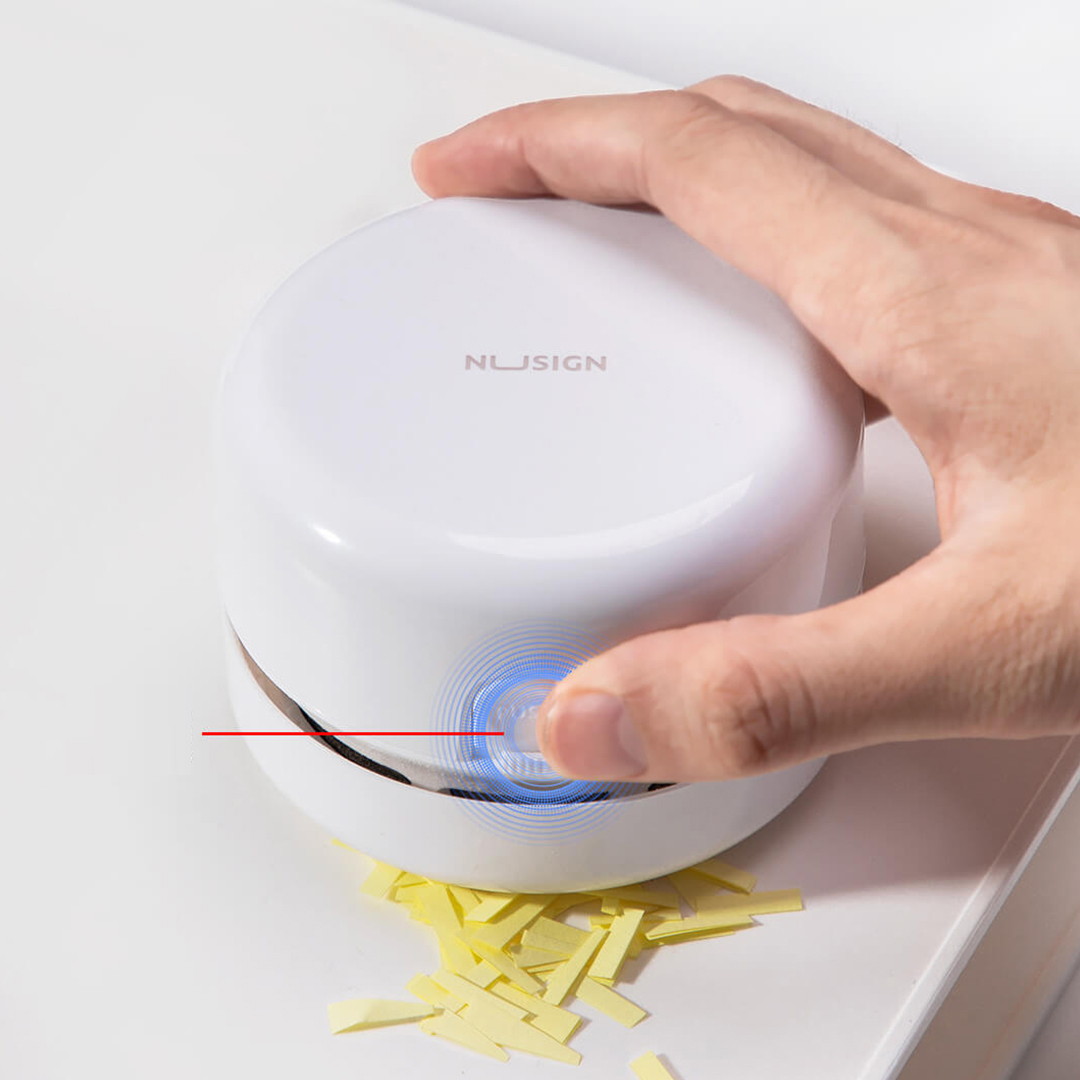 Size: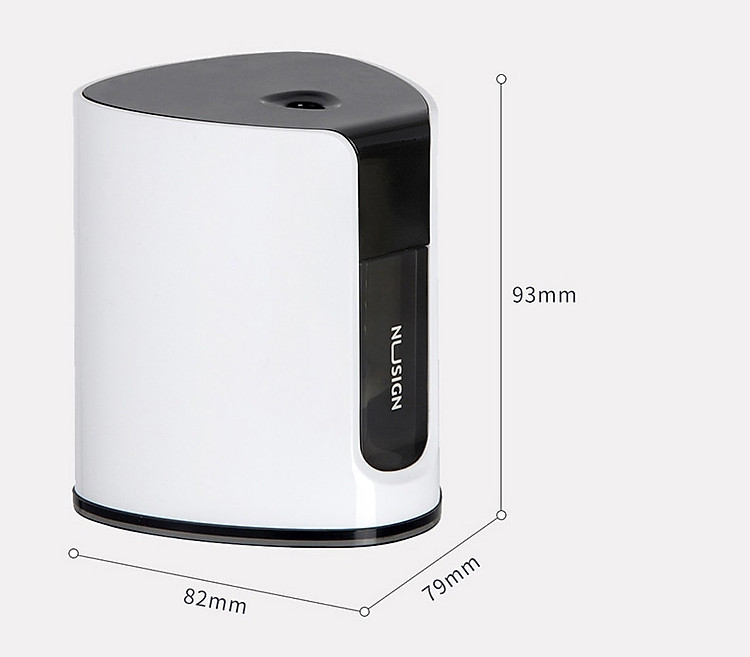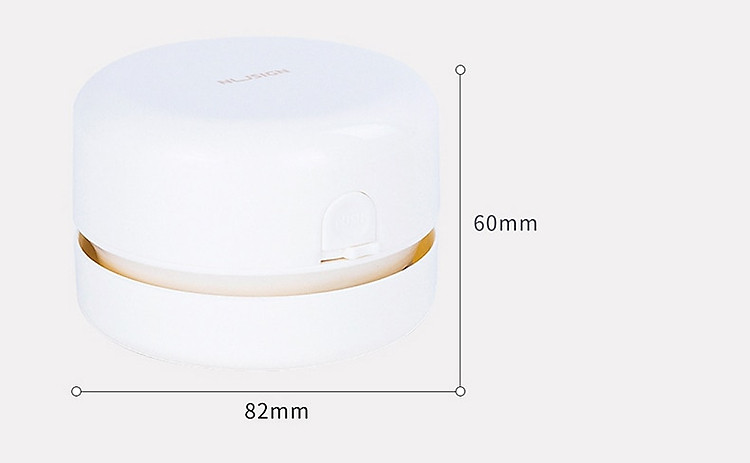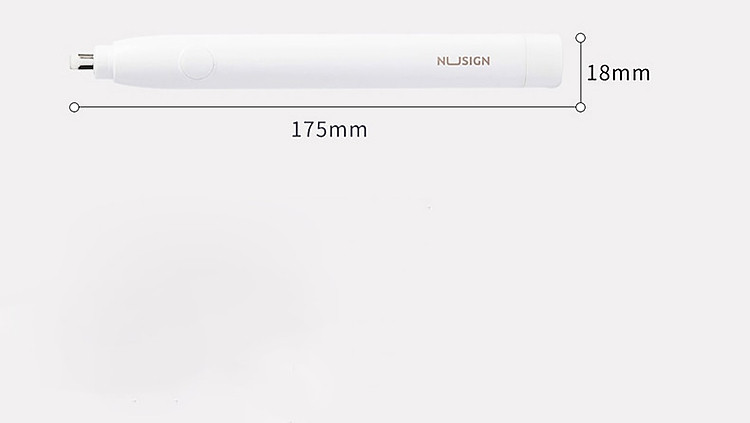 Giá sản phẩm trên Tiki đã bao gồm thuế theo luật hiện hành. Bên cạnh đó, tuỳ vào loại sản phẩm, hình thức và địa chỉ giao hàng mà có thể phát sinh thêm chi phí khác như phí vận chuyển, phụ phí hàng cồng kềnh, thuế nhập khẩu (đối với đơn hàng giao từ nước ngoài có giá trị trên 1 triệu đồng).....