KZ Headphone Copper Silver Mixed Plated Upgrade Cable Earphone Cable Hifi Earphone Wire With MMCX/2 Pin Connector For Original KZ Earphone ZST ZS10 ZS10 ES3 ES4 AS10 BA10 ZS6 ZS5 ZS4 Headphones
Specifications:
1. Professional level! Oxygen free copper + silver plated high purity core - Copper-silver braided wire not only has low-frequency energy and stable sound base of oxygen-free copper wire, but also has rich details and high resolution of silver-plated wire.
2. Copper and silver blanding upgrade wire - high frequency clear, medium frequency meticulous, low frequency full. It can significantly increase voice density and high frequency extension.
3. Quality is more persuasive than price - KZ copper silver mixed upgrade cable has undergone various strict quality tests,salt spray test, pull test, combustion test, impact
4. The sound quality is improved - the middle and high frequency is more clear, and the low frequency is more full.
Optional item:
*Type A -- Only use for KZ ZS6/ ZS5/ ZS4/ ZS3/ ZSA/ ED16 and so on earphone
*Type B -- Only use for KZ BA10/ AS10/ ZS10/ ZSR/ ZST/ ED12/ ES3/ ES4 and so onearphone
*MMCX Connector -- Use for SE846 SE535 UE900 and so on with MMCX connector and so on earphone
Packing list:
1 X Cable ( DO NOT include the earphone)
KZ copper silver mixed upgrade cable
For HIFI sound quality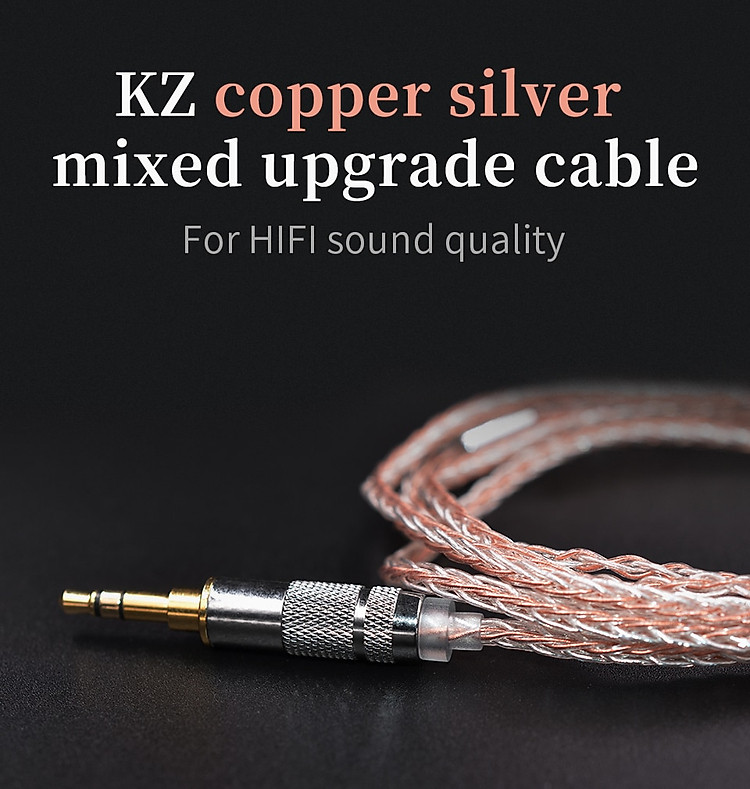 Professional level!
Oxygen free copper + silver plated high purity core
Copper- silver braided wire not only has low- frequency energy and stable sound base of oxygen-free copper wire, but also has rich details and high resolution of silver-plated wire.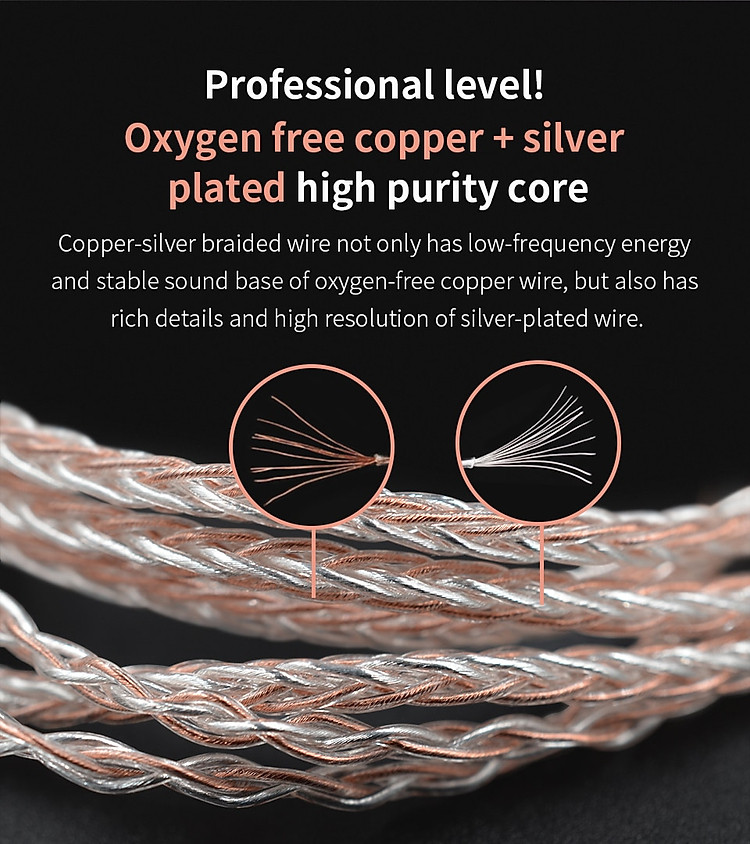 Why do you need a copper silver mixed upgrade cable?
Copper and silver blending upgrade wire: high frequency clear, medium frequency meticulous, low frequency full. It can significantly increase voice density and high frequency extension.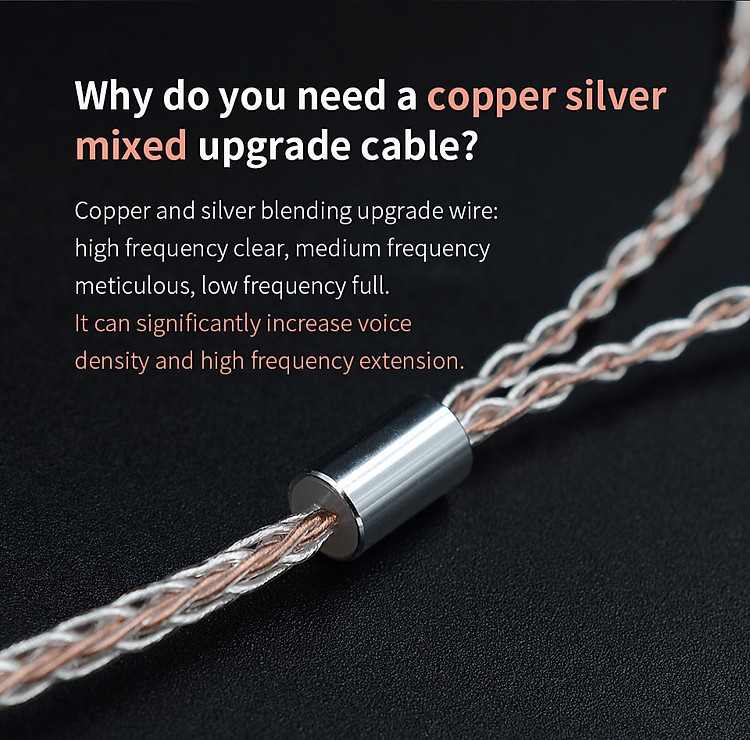 Quality is more persuasive than price
KZ copper silver mixed upgrade cable has undergone various strict quality tests、Salt spray test、Pull test、Combustion test、Impact
Regular strength workshop, process production, beat all kinds of folk workshop
After 10000 times swing test, the surface of the cable was not damaged, the electrical performance is still stable, and its function can be working well.
As shown in the figure, the product is fixed on the rocker, and a 200g weight is suspended below the fixed position. The R3 bends back and forth at 60 degrees each with the starting point as the axis, and the speed is 30+ 1 times200g per minute.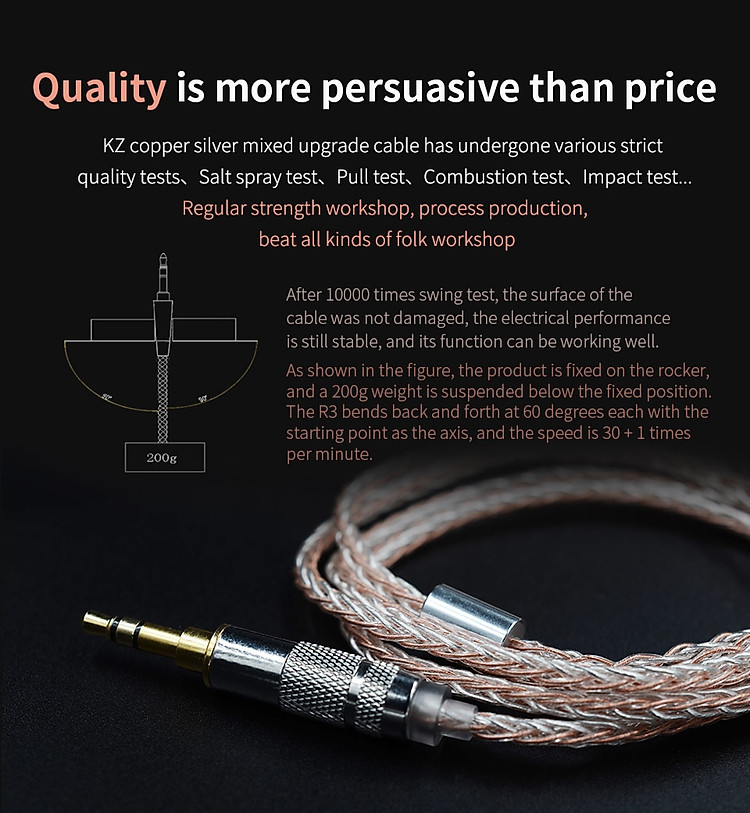 Type A pin
Suitable for KZ-ZS3/ZS4/ZS5/ZS6/ZSA
Type B pin
Suitable for KZ-ZST/ZS10/ES3/ES4/AS10/BA10/ZSR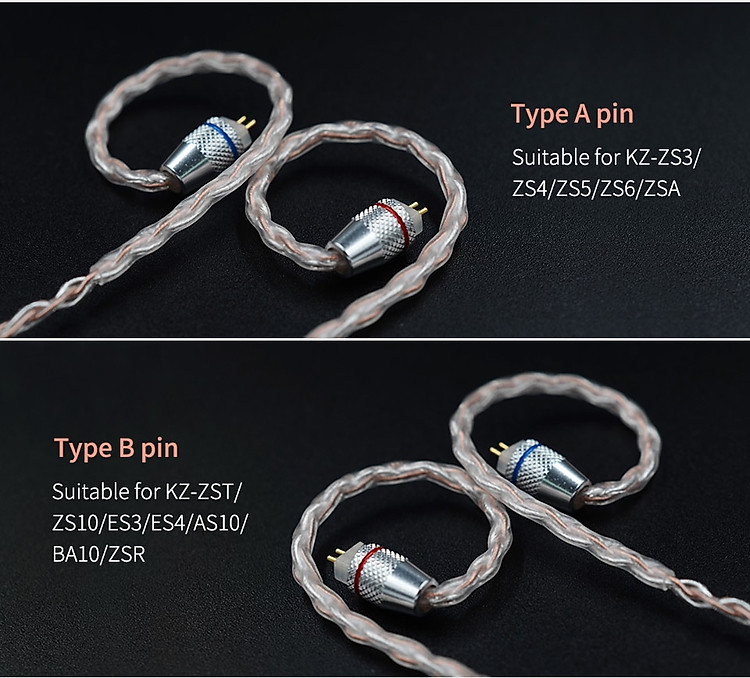 MMCX pin
Suitable for MMCX interface headphones
More display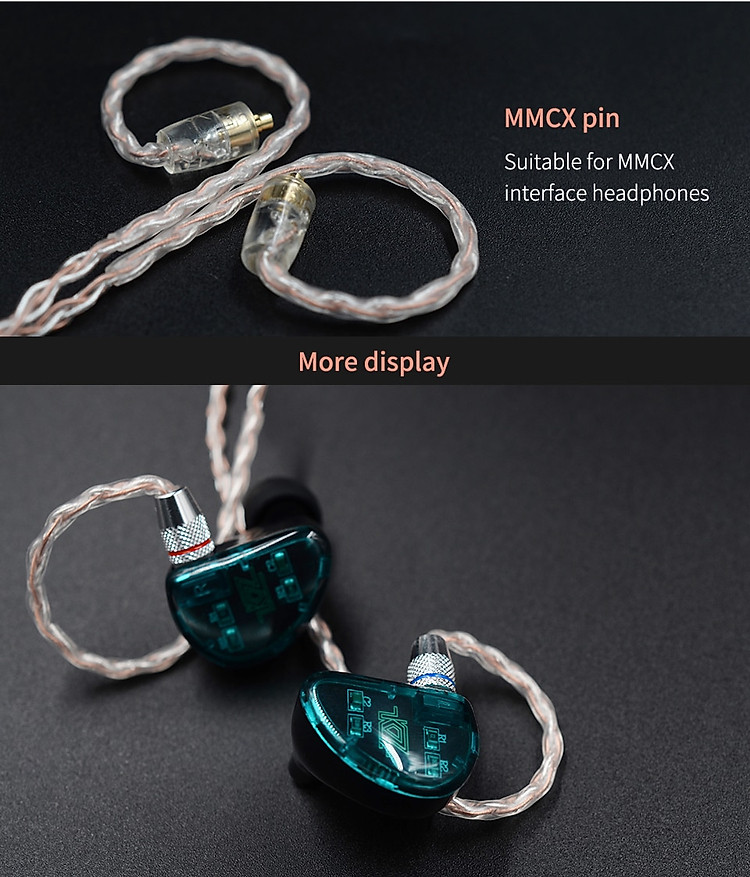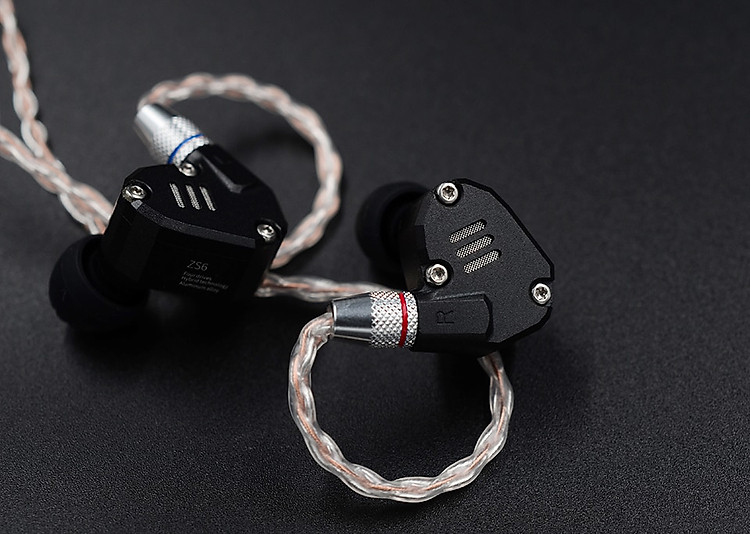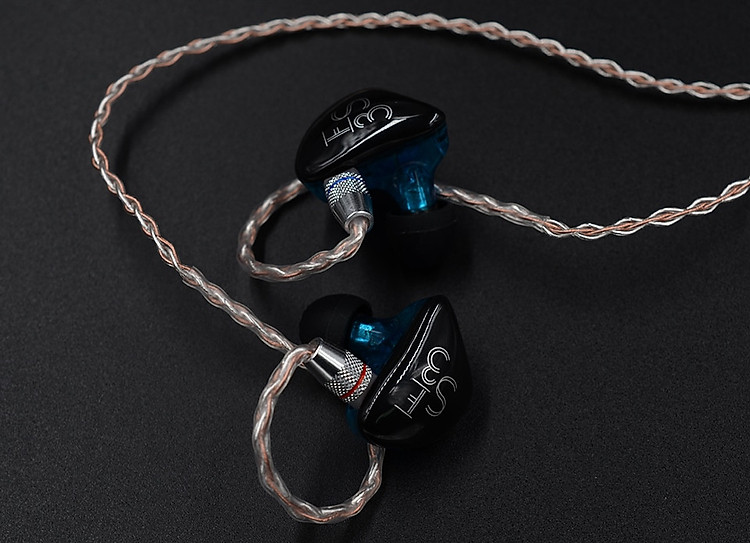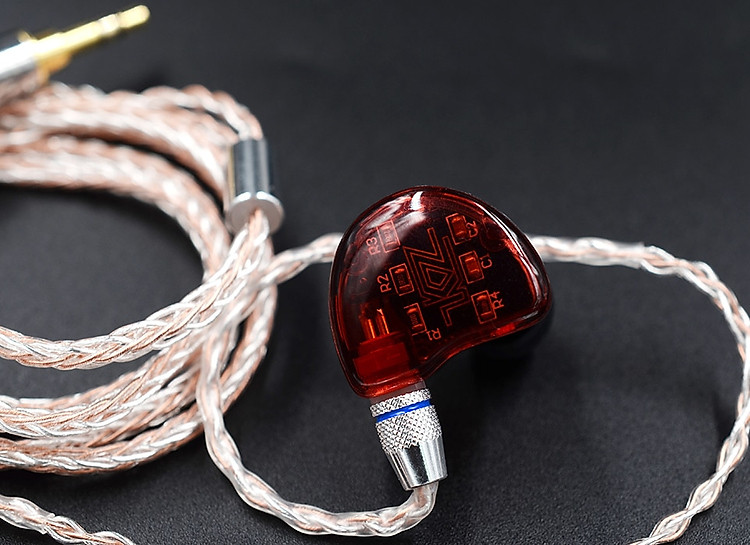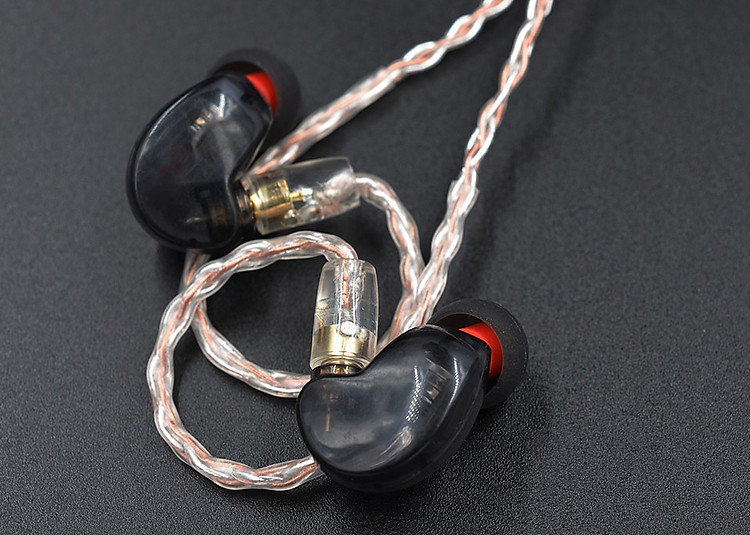 Giá sản phẩm trên Tiki đã bao gồm thuế theo luật hiện hành. Tuy nhiên tuỳ vào từng loại sản phẩm hoặc phương thức, địa chỉ giao hàng mà có thể phát sinh thêm chi phí khác như phí vận chuyển, phụ phí hàng cồng kềnh, .....