Olive nylon slip thru strap Full Arabic numerals & 24 hour military time Polished silver tone 38 millimeter case Indiglo Light Up Watch Dial. Indiglo night light Water resistant to 30 meter (100feet): in general, withstands splashes or brief immersion in water, but not suitable for swimming or bathing
| | |
| --- | --- |
| | |
| Model Year | 2017,2011,2013,2015 |
| Item Shape | Round |
| Display Type | Analog |
| Case material | Brass,Stainless steel,Silver-Tone Brass |
| Case diameter | 38 millimeters |
| Band Material | Nylon,Fabric,Leather |
| Band length | Men's Standard,8 inches,9.25 inches,8.5 inches,Womens standard,9.75 inches,Unisex,standard Men's size,10.25 inches |
| Band width | 20 millimeters,38 millimeters |
| Band Color | Gray,Brown,Blue,Black,Green,Red,Two Tone,Maroon,Blue Grey |
| Dial color | Gray,Black,Blue,Off-White,White |
| Bezel material | Brass,Fixed |
| Water resistant depth | 99 Feet,10 millimeters,100 Feet,30 Meters |
| Brand, Seller, or Collection Name | Timex |
| Model number | TW2T82600JT,T2N647,TW2P72200,T2N649PF,T2N651,T2P235,T2N894KW,TW2T82700JT,TW2P72300,T2N654,T2N649,TW2R63100,TW2P65700,TWC030800,T2P142 |
| Part Number | TW2T82600JT,T2N647KW,TW2P722009J,T2N649PF,T2N6519J,T2P235,T2N894KW,TW2T82700JT,TW2P723009J,T2N654,T2N6499J,TW2R631009J,TW2P65700,TWC0308009J,T2P1429J |
| Clasp | Buckle |
| Case Thickness | 9 millimeters,10 millimeters,8 millimeters |
| Special features | Shock resistant,24-Hour Dial, Arabic Numerals, Light,includes a seconds-hand, Water Resistant, Luminous,Indiglo,na |
| Dial window material type | Mineral |
| Bezel function | Stationary |
| Movement | Japanese quartz |
| Item weight | 101.4 Pounds,16 Ounces,1.67 Ounces,3.53 Ounces,1.69 Ounces,3.2 Ounces,2.47 Ounces,10 Grams |
| Water pressure resistance | 3 bar |
Olive nylon slip thru strap
Full Arabic numerals & 24 hour military time
Polished silver tone 38 millimeter case
Indiglo Light Up Watch Dial. Indiglo night light
Water resistant to 30 meter (100feet): in general, withstands splashes or brief immersion in water, but not suitable for swimming or bathing
Are you ready for the weekend? This is the perfect watch when you just feel like being yourself. A textured play on our classic Weekender collection gives you fun options to customize your straps depending on your outfit or mood.

The Freedom to Choose
The Weekender collection is all about versatility. Easily switch it up with interchangeable slip-thru and quick-release straps. From leather to fabric and with a wide selection of colors to choose from, you've got options.
Timex Weekender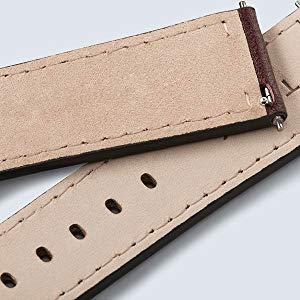 Quick Release
An alternative to the slip-thru straps, quick-release straps are versatile and easy to change.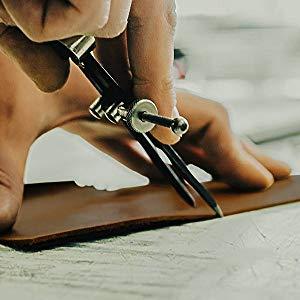 Quality Materials
Timex knows the importance of quality. The watches are created using durable materials that are made to last — such as real leather, woven fabric, scratch-resistant mineral glass and all-metal cases.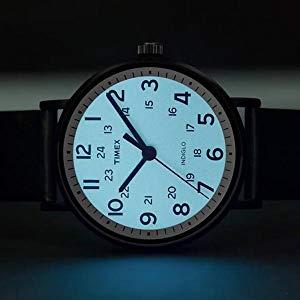 Indiglo
Our revolutionary Indiglo back-light technology changed how the world told time in the dark.


Chronographs
Chronographs are unmistakable. The Timex chronographs include a stopwatch function that can measure time up to 1/20 of a second. Each sub-dial tracks a different measurement. The extra pushers can be used to start, pause and stop the chronograph function.

Giá sản phẩm trên Tiki đã bao gồm thuế theo luật hiện hành. Tuy nhiên tuỳ vào từng loại sản phẩm hoặc phương thức, địa chỉ giao hàng mà có thể phát sinh thêm chi phí khác như phí vận chuyển, phụ phí hàng cồng kềnh, .....