Serafim R1+ is the world's first racing wheel that supports phones, game consoles, and PC. Pair it with your phone via Bluetooth connection. Let's it! It supports game consoles, Xbox One/PS4/PS3/Switch/PC Both Serafim R1 & R1+ are equipped with rumble/vibration motors and physical buttons. Enjoy multiplay with the wheel and pedals. You'll get better chance to dominate a race! Cast your gameplay onto a TV via Apple TV or Chromecast.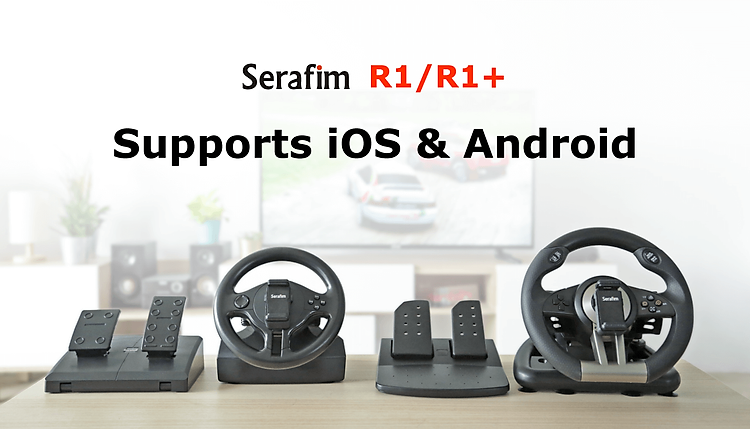 Serafim R1/R1+ is the world's first racing wheel that is designed for iOSand Android. Feel the real driving experience as if you are racing in aracetrack.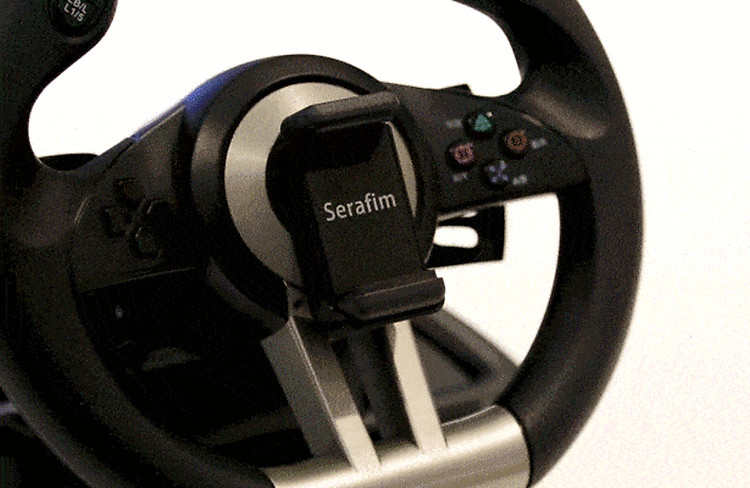 Serafim R1/R1+ is the world's first racing wheel that is compatible withboth iOS, and Android smartphones. It supports over 18 mobile racinggames. Neither cable nor pre-installation needed, connect the racingwheel with your phone via Bluetooth connection. Once you've got intothis winning gear, there is no more substitute for controller gamepad ofmobile racing. Serafim R1/R1+ provides you immersive driving experienceanytime, anywhere.

For Serafim R1+, which even supports game consoles, such as PS4,PS3, Xbox One, and Switch, is compatible with up to 7 platforms intotal. Briefly, not only smartphones but also consoles are fullysupported. Imagine you're driving in a racetrack in real life!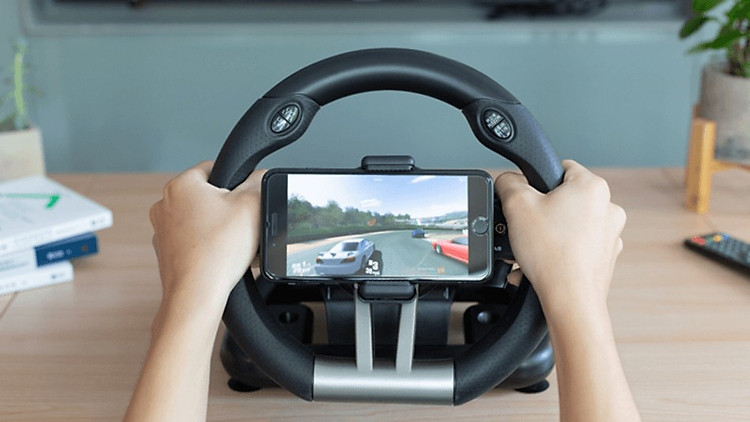 Connect to Serafim R1 with your phone wirelessly, and enjoy the mostrealisitc racing experience right away.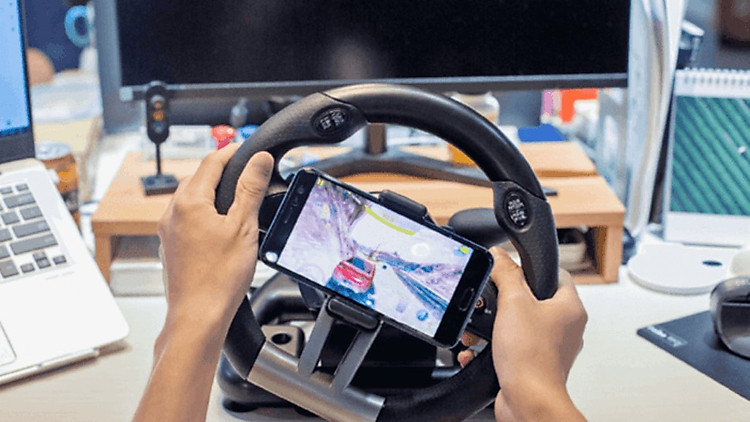 Work hard, play harder! Take a decent break with racing wheel. Makeyour lovely day by grabbing this wheel with you.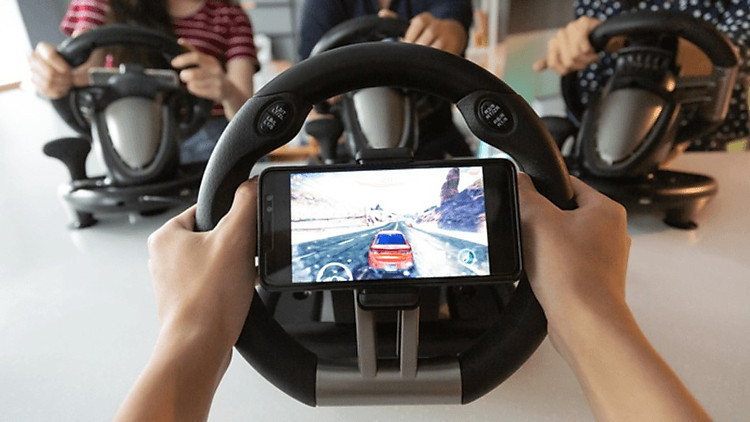 Serafim R1/R1+ also supports multi-player feature. Racing experienceturns even better with your friends during your get-together! What'smore, it supports various games on consoles (Xbox One, PS4, Switch, etc)that support multi-play.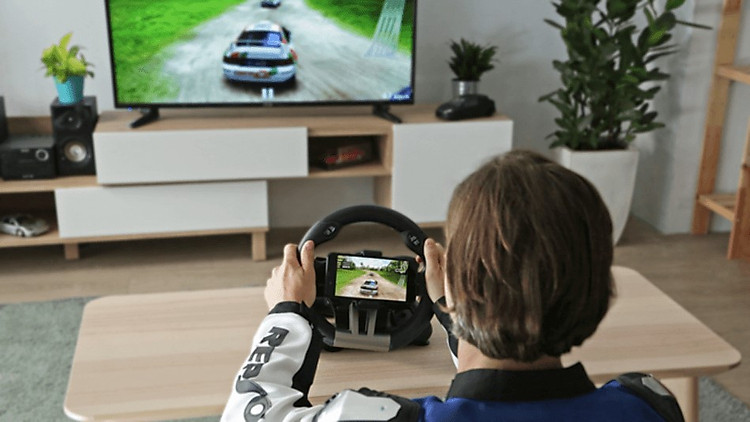 Mirror your phone screen onto TV by using Apple TV or Chromecast.It provides you more immersive driving experience by casting gameplayfootage to your television.

There are various racing wheels on the market; however, those wheelsare mostly designed for consoles or PC. Introducing the all newSerafimR1/R1+ this is the racing wheel that fully supports iOS andAndroid.

Did you ever get frustrated by horrible steering or handling in racinggame on your phone? Grab your Serafim R1/R1+, it's equipped withphysical buttons and vibration feature. Thanks to these,you could accurately handle your vehicle with wheel, and lead you to championship!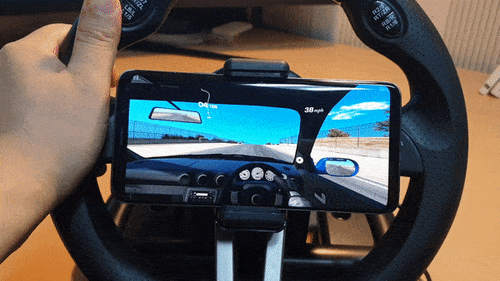 Giá sản phẩm trên Tiki đã bao gồm thuế theo luật hiện hành. Tuy nhiên tuỳ vào từng loại sản phẩm hoặc phương thức, địa chỉ giao hàng mà có thể phát sinh thêm chi phí khác như phí vận chuyển, phụ phí hàng cồng kềnh, .....