BEFORE YOU PURCHASE PLEASE NOTED: This product is a product under the Xiaomi ecological chain. The product itself does not contain the Xiaomi logo
Origin : CN(Origin)
Type : Insects
Material : ABS, PC
Name : : Xiaomi Youpin children's toy
Magnification : : 5x
Type : : Educational Products For Children
Applicable crowd : : Children, Boys, Girls Gifts
Purpose : : To observe natural animals
Notes:
- This product belongs to Xiaomi ecological chain and is sold in Youpin mall under Xiaomi. - There is no "Mi" logo on the product and outer package. - By placing an order, you acknowledge that you have agreed to the above information.
Elton multifunctional animal observation tube
Let children explore nature, learn to observe and fall in love with nature. *Suitable age: over 3 years old is recommended.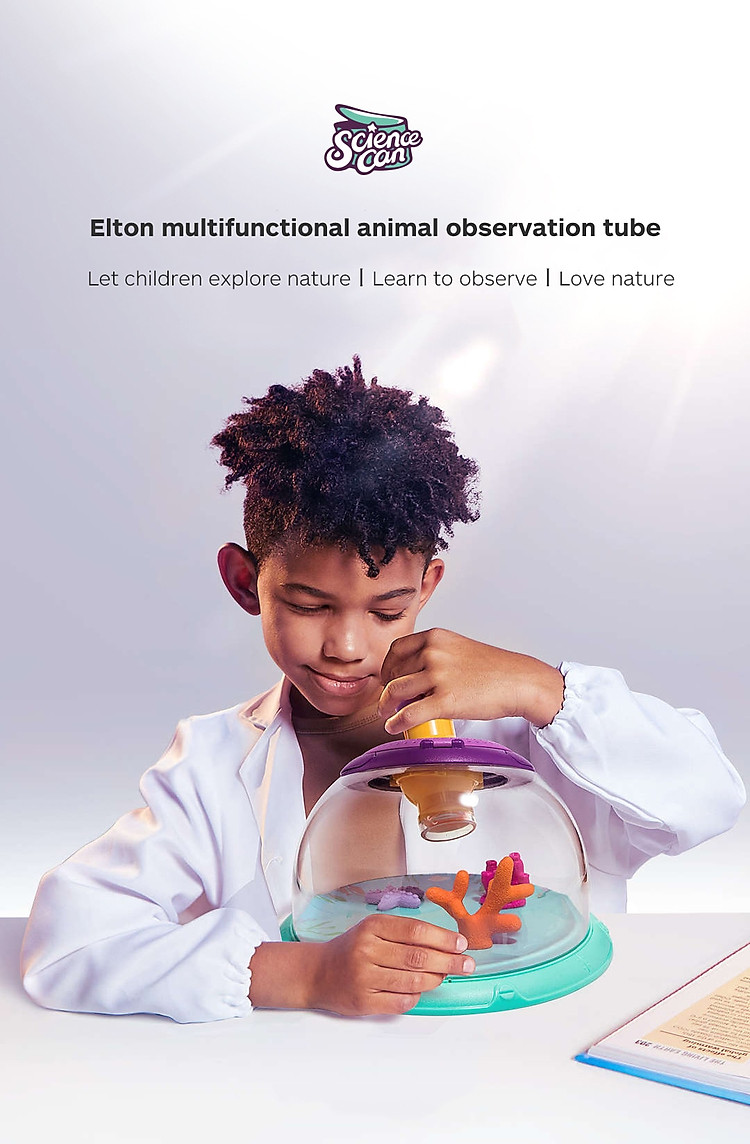 Microcosm
A large observation bucket presents a wonderful microcosm.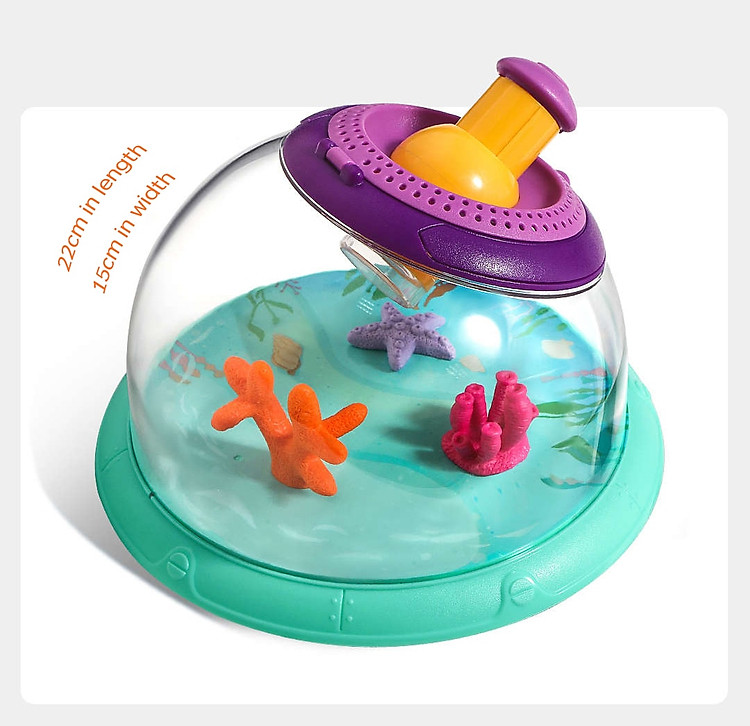 Childhood compulsory course
Unlock the magic world How does a butterfly break its cocoon? Are there really seven spots on the shell of Coccinella septempunctata? It's better for children to experience and observe in person than to teach them knowledge.
Use steps
1. Catch insects, pull and open the cover. Put the captured insects into the bucket, and the clasp is sealed to prevent the insects from escaping. 2. High definition presentation, 5 times for magnification. Just one pull to zoom in easily, let your child discover the beauty of nature. 3. 360 degrees panoramic view. The magnifying glass can be rotated 360 degrees for comprehensive observation without dead angle. 4. Multiple uses to explore nature.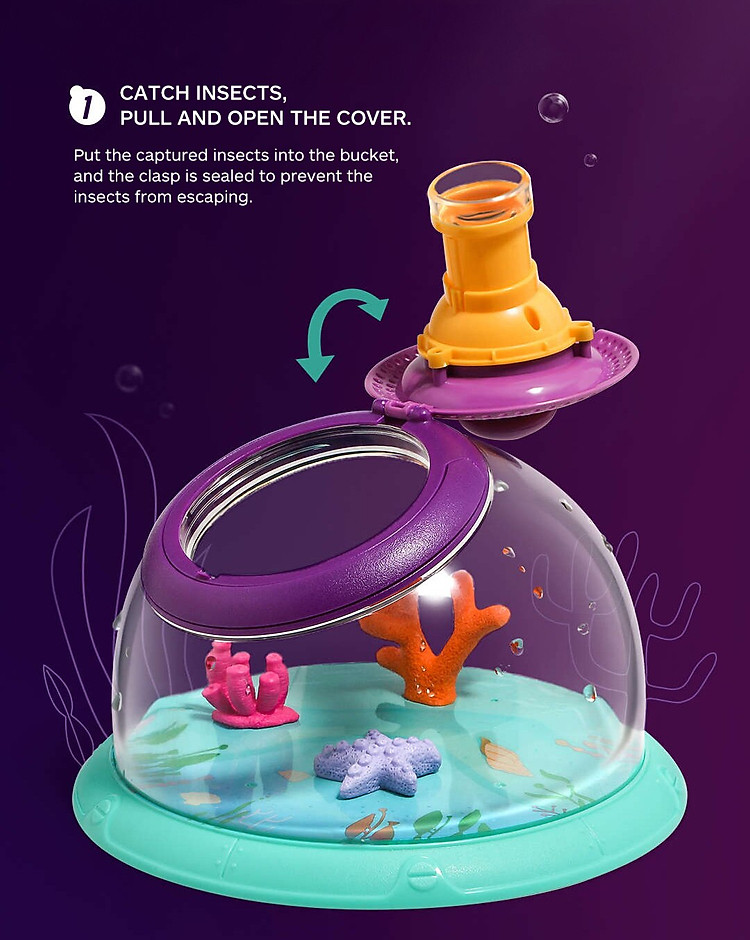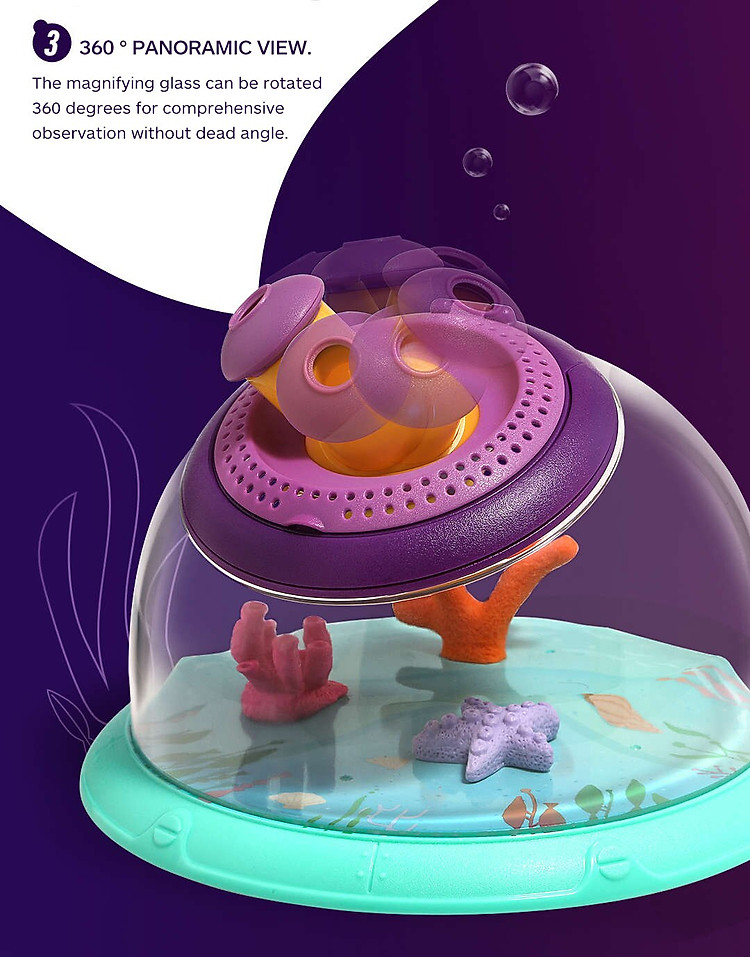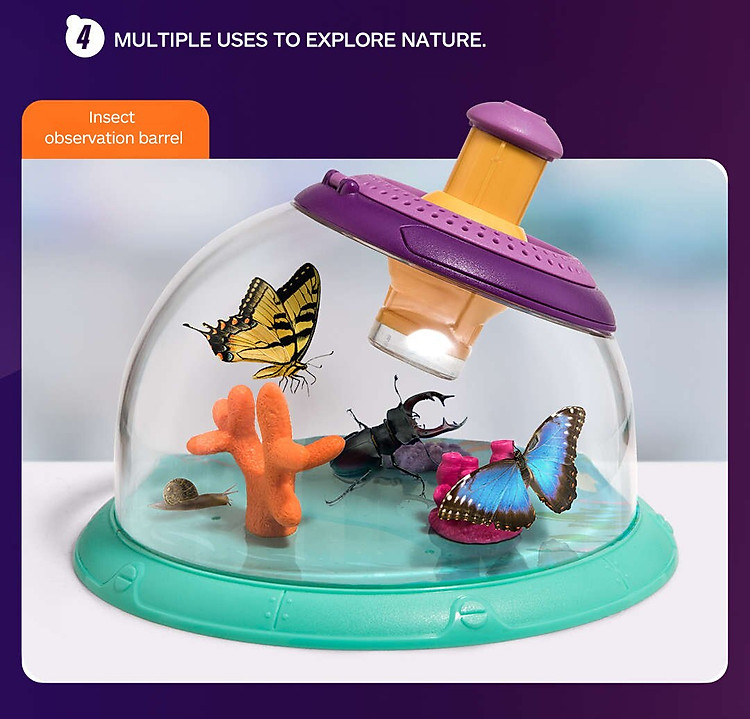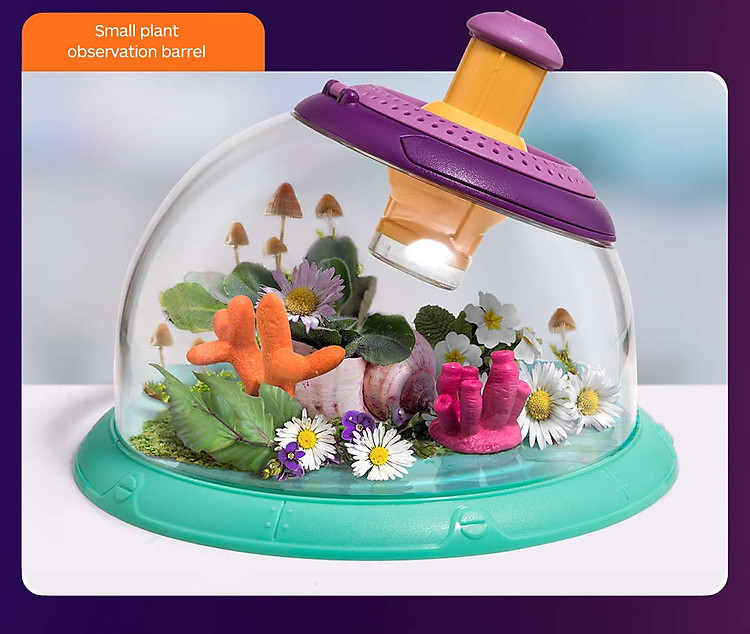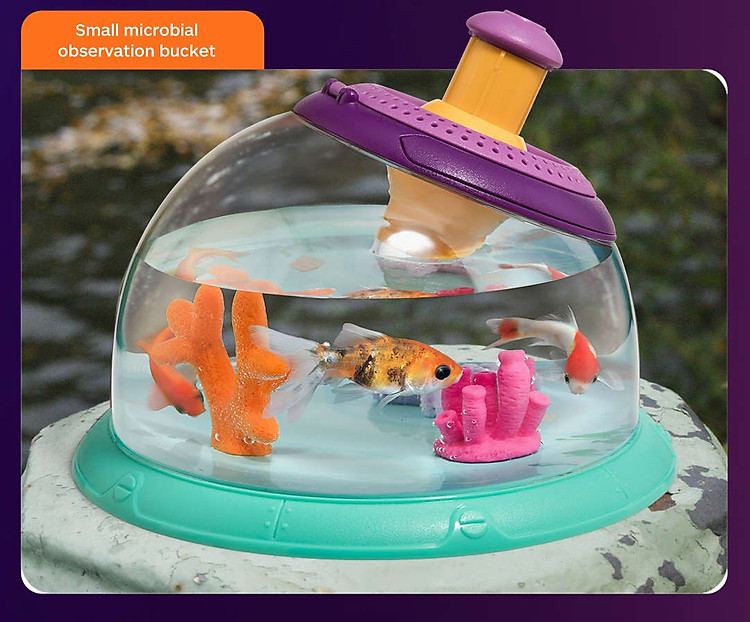 With the air hole, respect life.
There are ventilation holes on the top to ensure the fresh air in the barrel and protect the life of each small animal.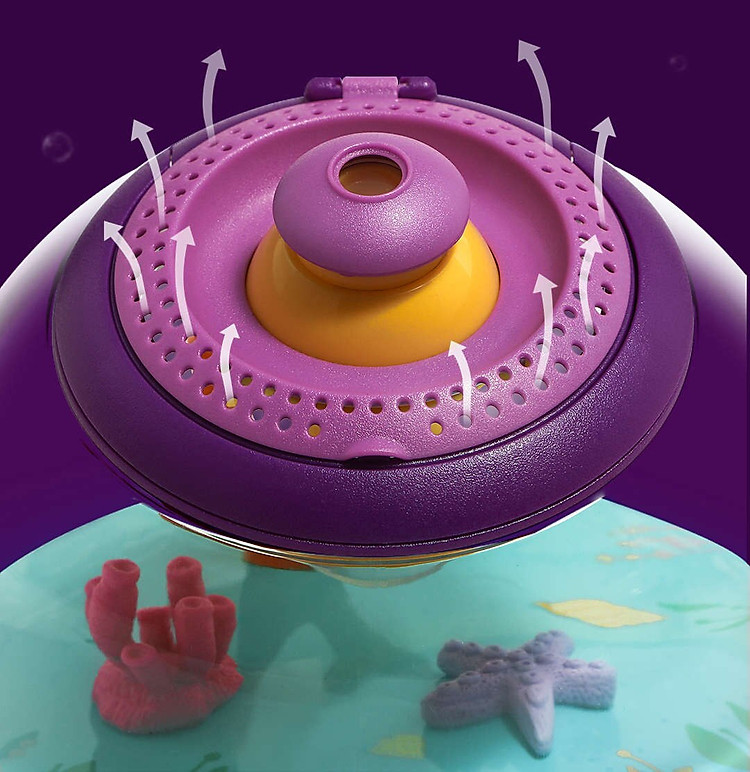 Hidden handle, easy to carry.
If you open the handle, you can change it into a small bag. You can carry it with you and start your adventure.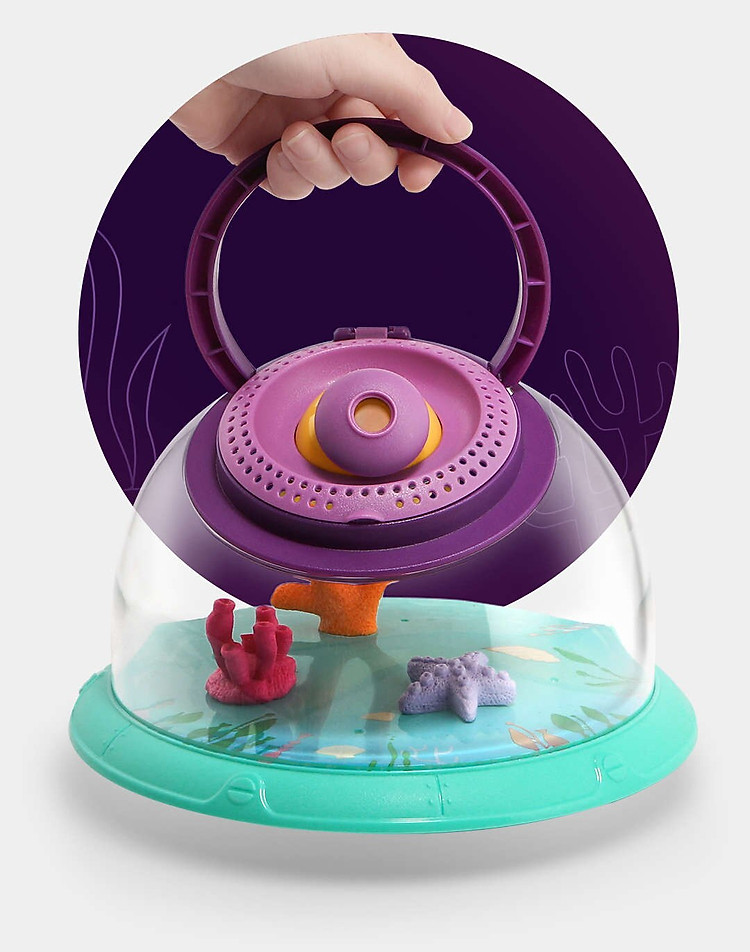 It can be unscrewed and cleaned easily.
The sight glass can be separated from the barrel body, and the barrel mouth with large diameter is convenient for cleaning with water.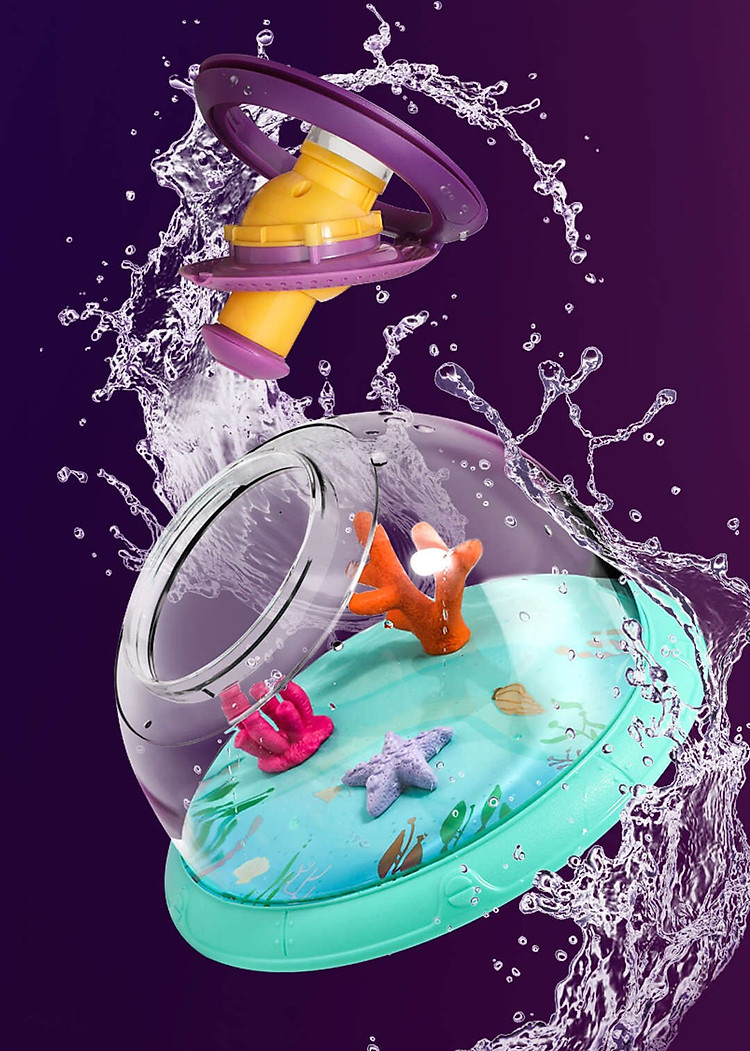 Fun outdoor exploration,
• Love nature and respect life. Grab the observation bucket and go outside. With children to experience the wonder and magic of nature, they will know how to love and respect nature.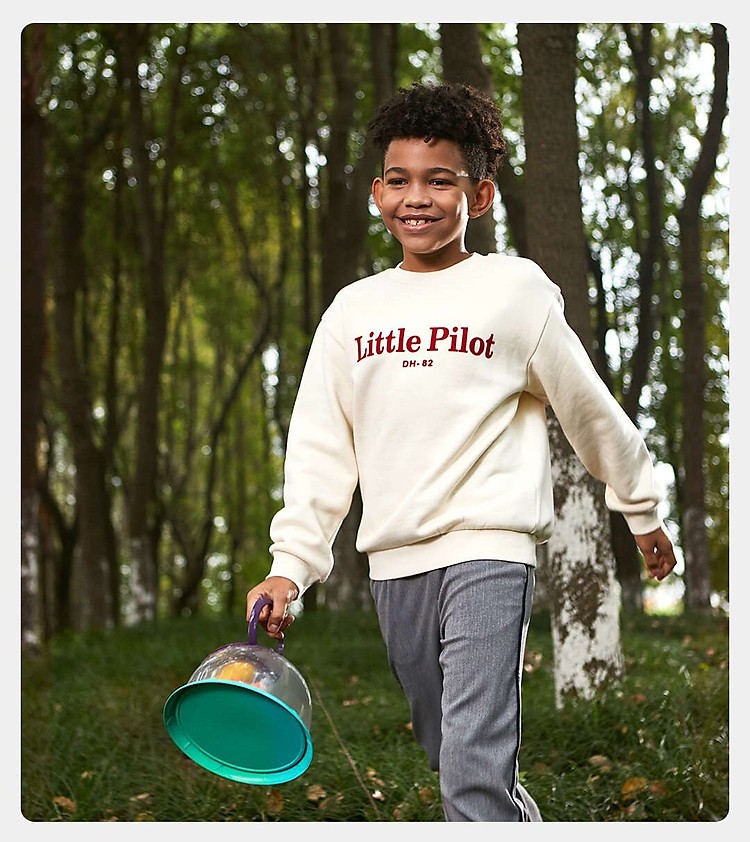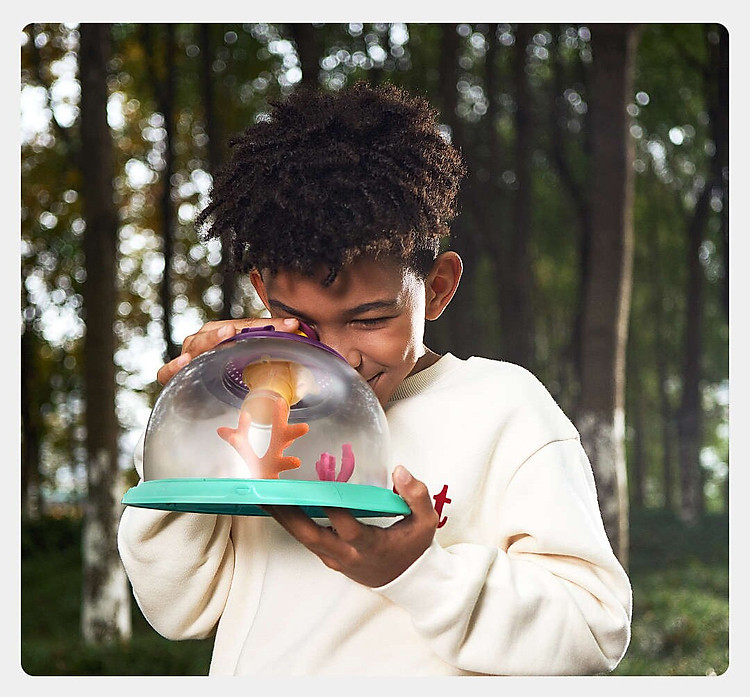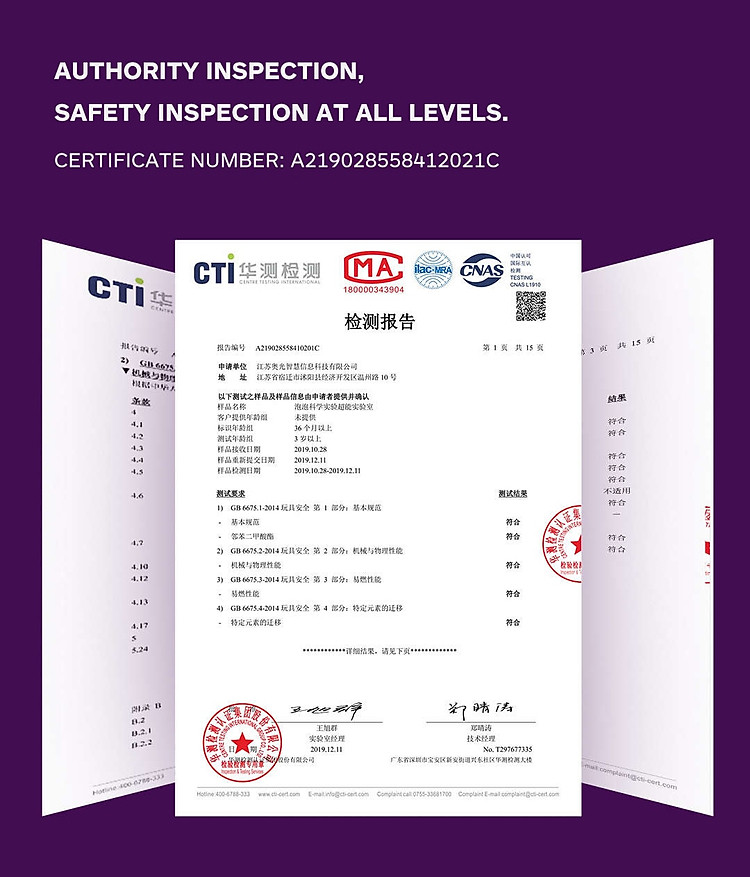 Quality details, specially designed for children.
• ABS material Environmental protection materials are resistant to falling, corrosion and durable. • Barrel body in mellow and full shape Protect children from harm.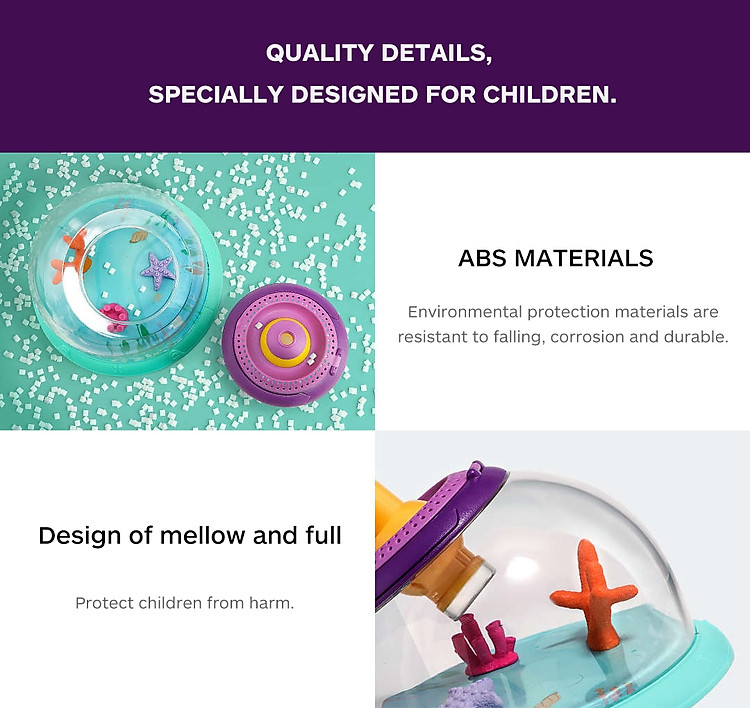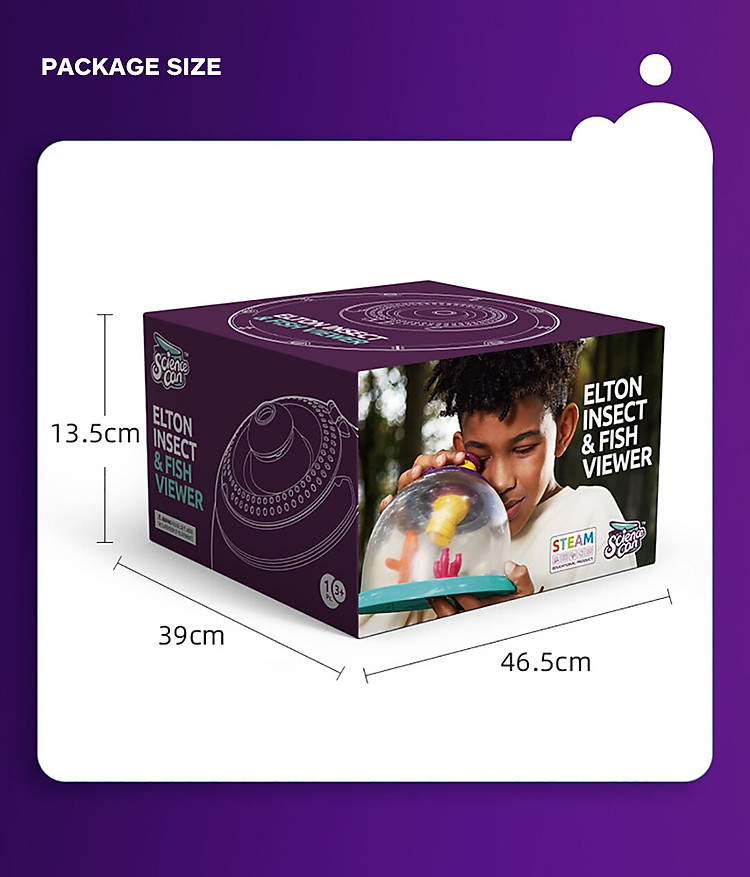 Product information
Product name: Elton Multifunctional Observation Barrel Packing size: 46.5*39*13.5cm Product weight: 0.6kg ID: 120480 Suitable for 3 years old and above Product material: ABS, PC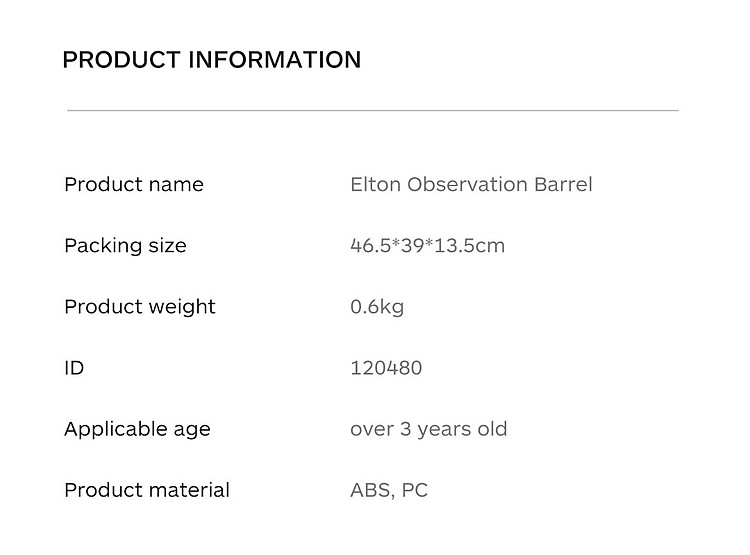 About Shopping
Do you have any doubts about the following questions? Maybe you can contact me directly through aliexpress.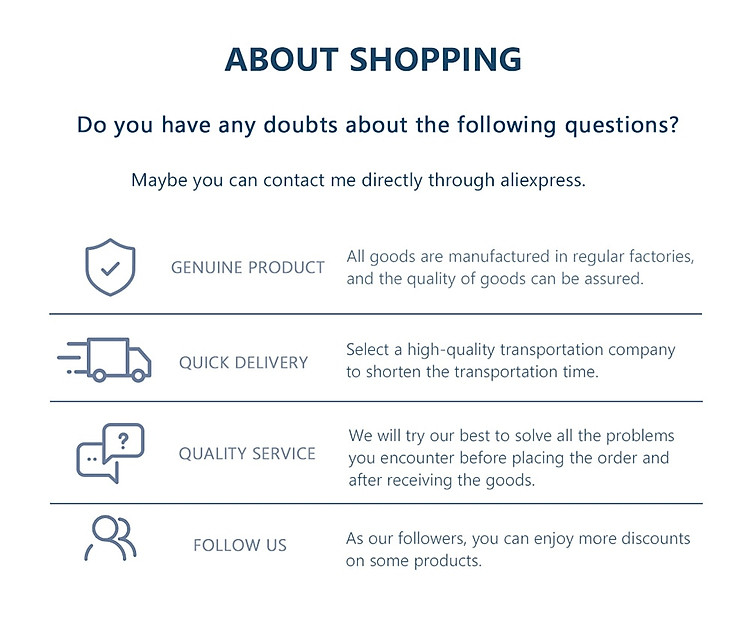 Genuine Product
All goods are manufactured in regular factories, and the quality of goods can be assured.
Quick Delivery
Select a high-quality transportation company to shorten the transportation time.
Quality Service
We will try our best to solve all the problems you encounter before placing the order and after receiving the goods.
Follow us
As our followers, you can enjoy more discounts on some products.
Estimated transit time
Asia (AS) :11-30 Day Europe (EU) :15-40 Day North America (NA) :20-40 Day South America (SA) :25-45 Day Oceania (OA): 20-35 Day *This data is the expected delivery time of the package under normal circumstances, for reference only; the specific transportation time shall be subject to the actual situation.
Giá sản phẩm trên Tiki đã bao gồm thuế theo luật hiện hành. Bên cạnh đó, tuỳ vào loại sản phẩm, hình thức và địa chỉ giao hàng mà có thể phát sinh thêm chi phí khác như phí vận chuyển, phụ phí hàng cồng kềnh, thuế nhập khẩu (đối với đơn hàng giao từ nước ngoài có giá trị trên 1 triệu đồng).....