Features:
-Lightweight & portable, small size for one hand to hold.
-Adopts SteamPlus technology, 1200W powerful steam, care of the clothes and effectively removing the wrinkle of clothes.
-Highly efficient penetration into clothing, 22g / min steam with high temperature and pressure for 7-8 minutes ironing.
-130℃ aluminum panel and ceramic coating not damage clothing surface.
-8 degree tilt angle body, professional design for ironing clothes.
-Three-Layer security protection, smart Temperature control and fuse dual-layer protection and auto-power off when heating over 140 ℃.
-Comes with 2.2m lengthen power cord, small brush, 150ml water tank, indicator and rounded panel.
-One button control, no need other complex steps, just press and start.
Parameter:
Ironing Method:Flat ironing and hanging ironing in one
Rated Frequency:50HZ
Rated Voltage:220V
Rated Power:1200W
Product Size:175*92*215mm
Notes:
This product is a product under the Xiaomi ecological chain. The product itself does not contain the Xiaomi logo
Packing:
1*Handheld Ironing Machine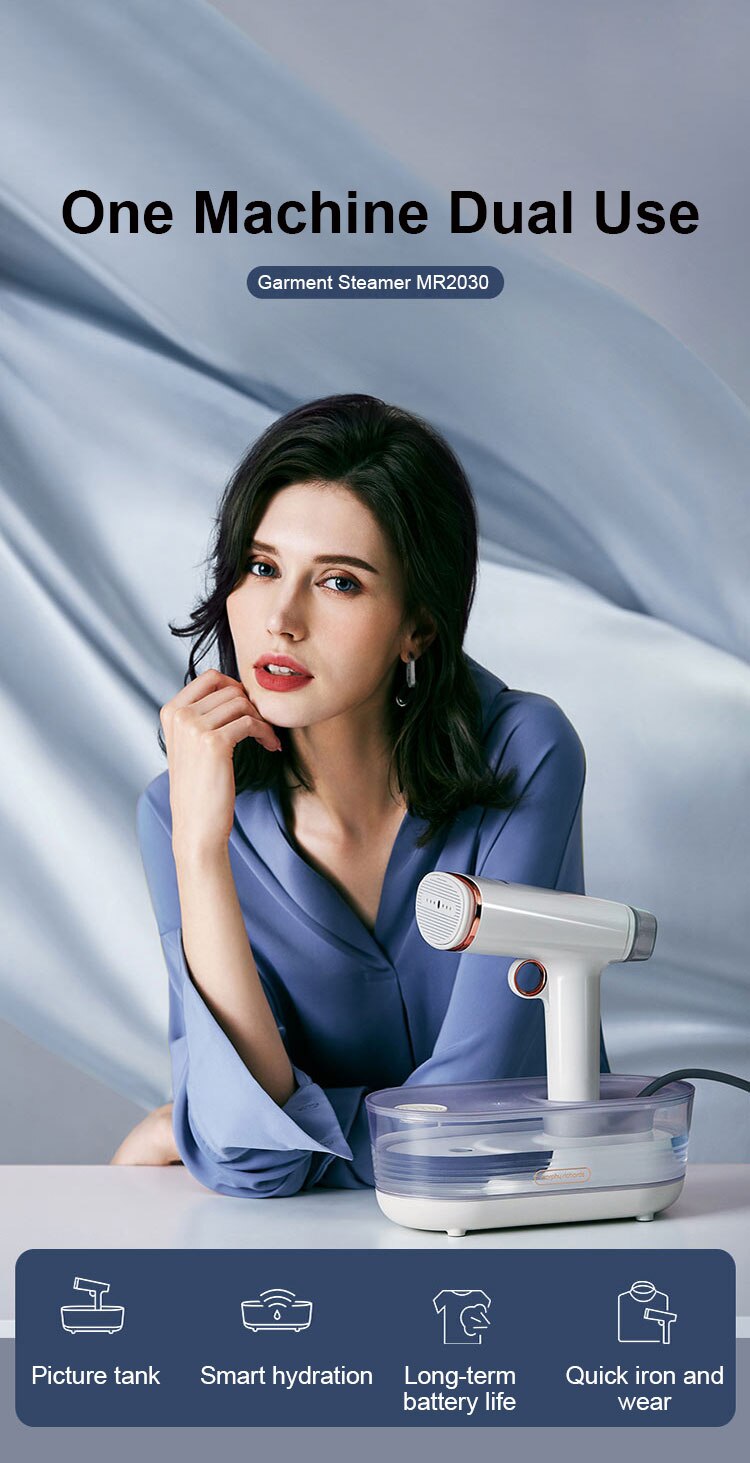 One Machine Dual Use
Garment Steamer MR2030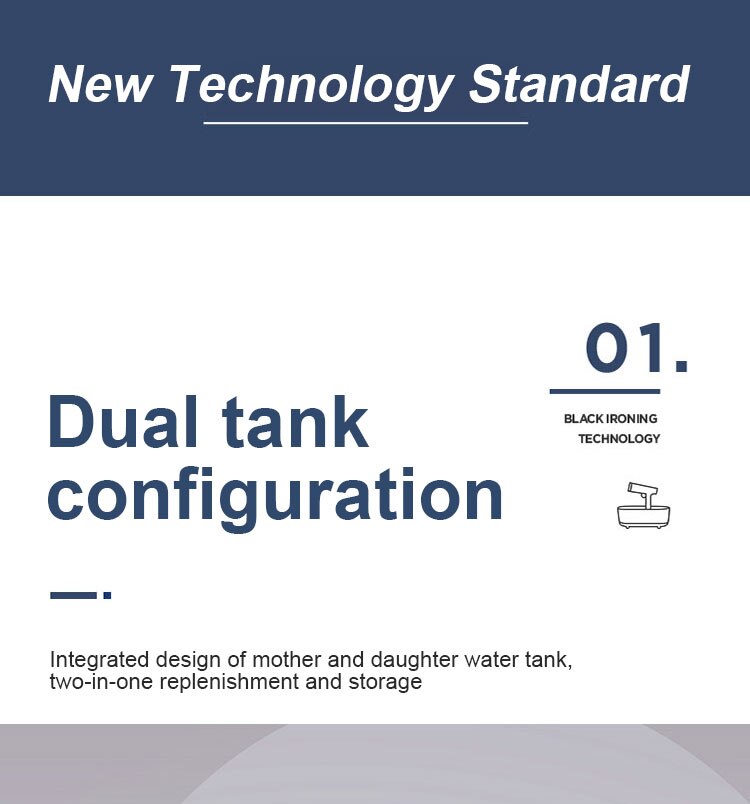 New Technology Standard
Dual tank configurationIntegrated design of mother and daughter water tank,two-in-one replenishment and storage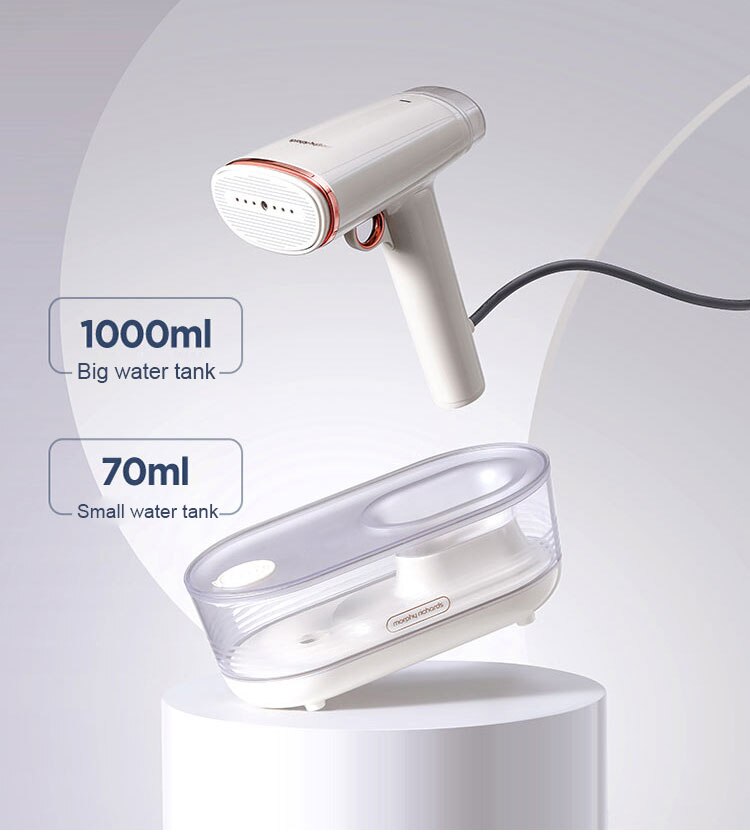 1000mlBig water tank-70mlSmall water tank-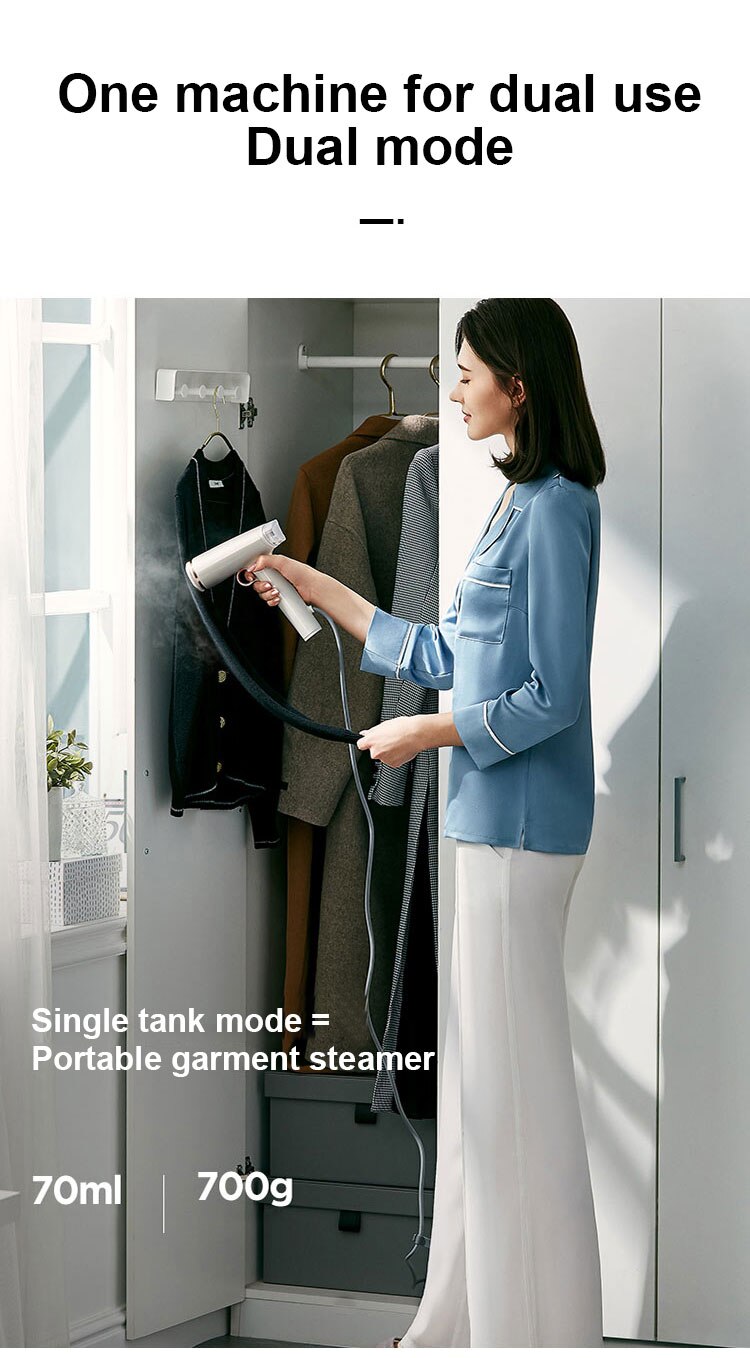 One machine for dual use Dual mode
Single tank mode =Portable garment steamer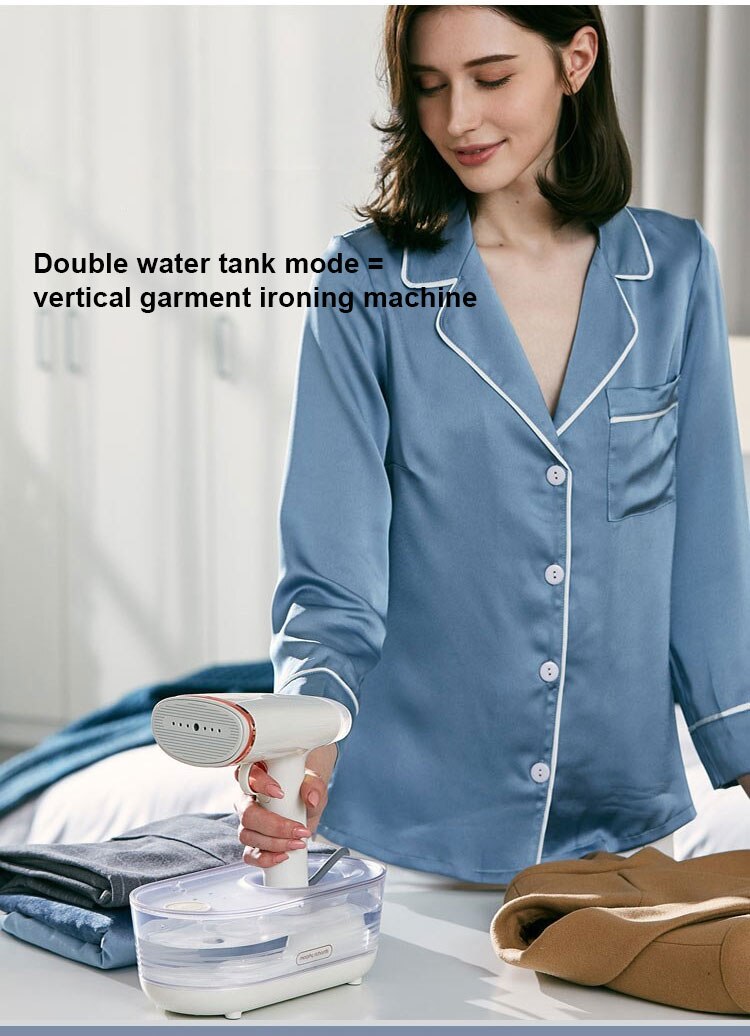 Double water tank mode =vertical garment ironingmachine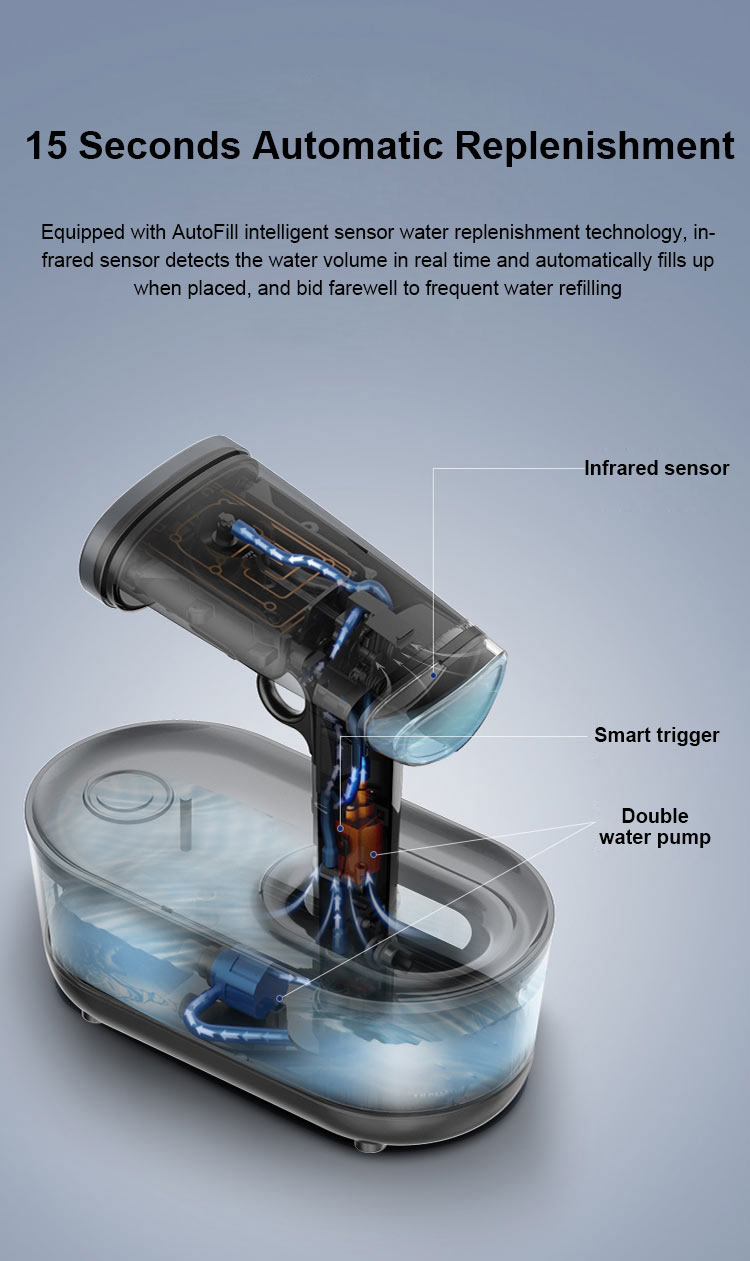 15 Seconds Automatic Replenishment
Equipped with AutoFill inelligent sensor water replenishment technology, in-frared sensar detects the water volume in real time and automatically fills up when placed, and bid farewell to frequent water refilling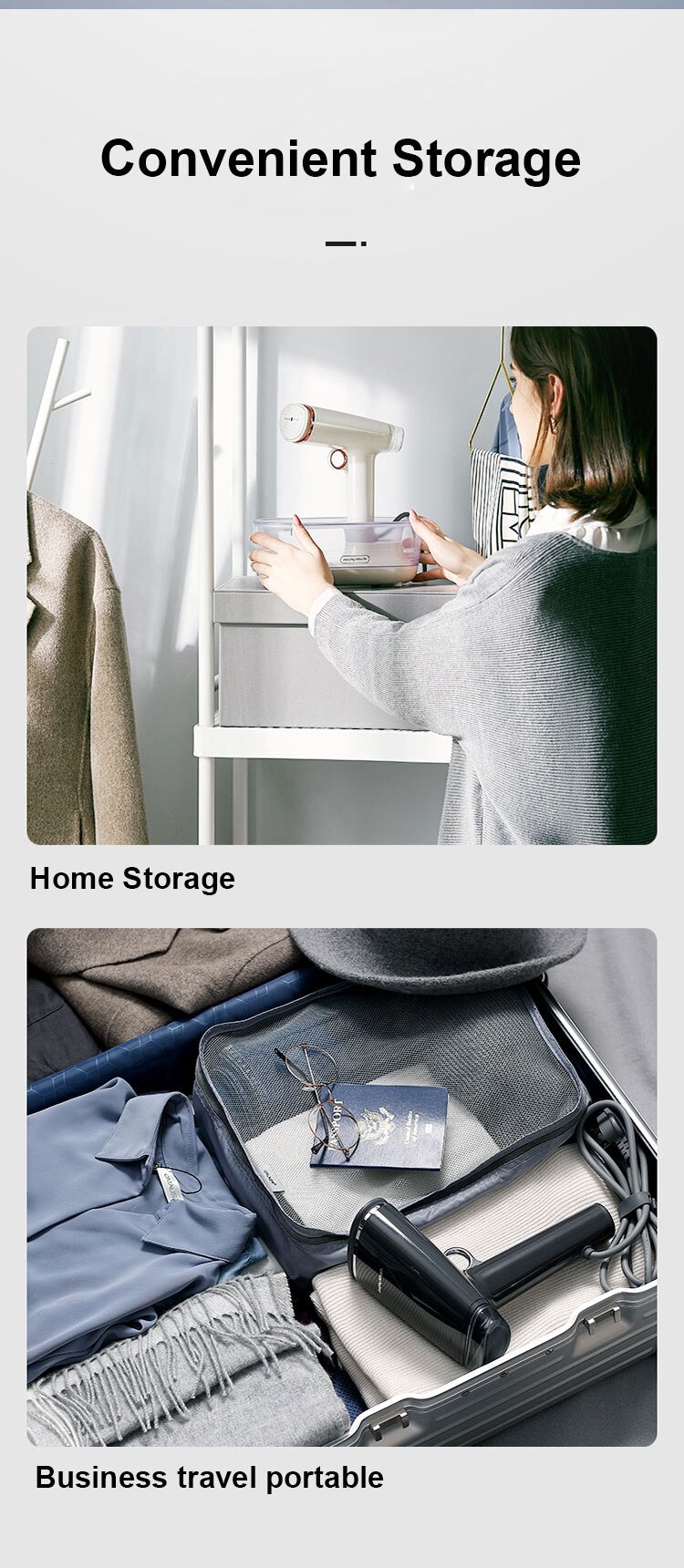 Convenient Storage
Home StorageBusiness travel portable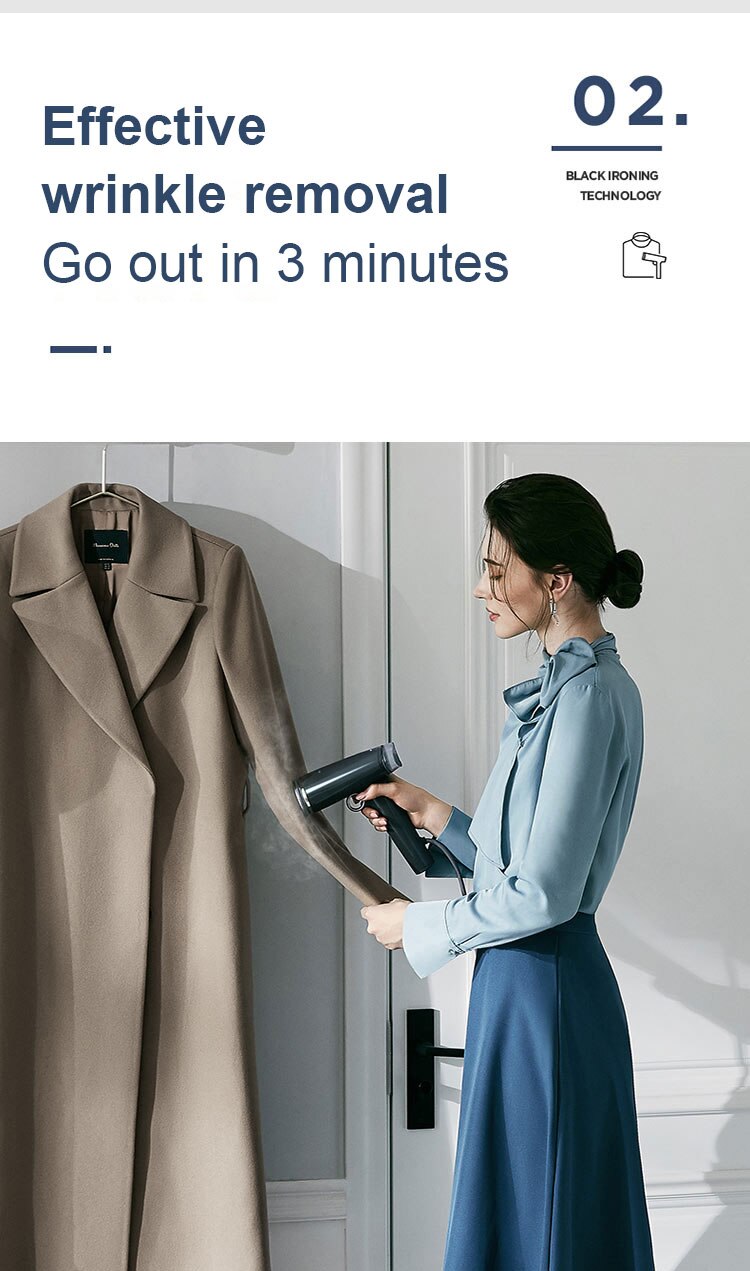 Effective wrinkle removal
Go out in 3 minutes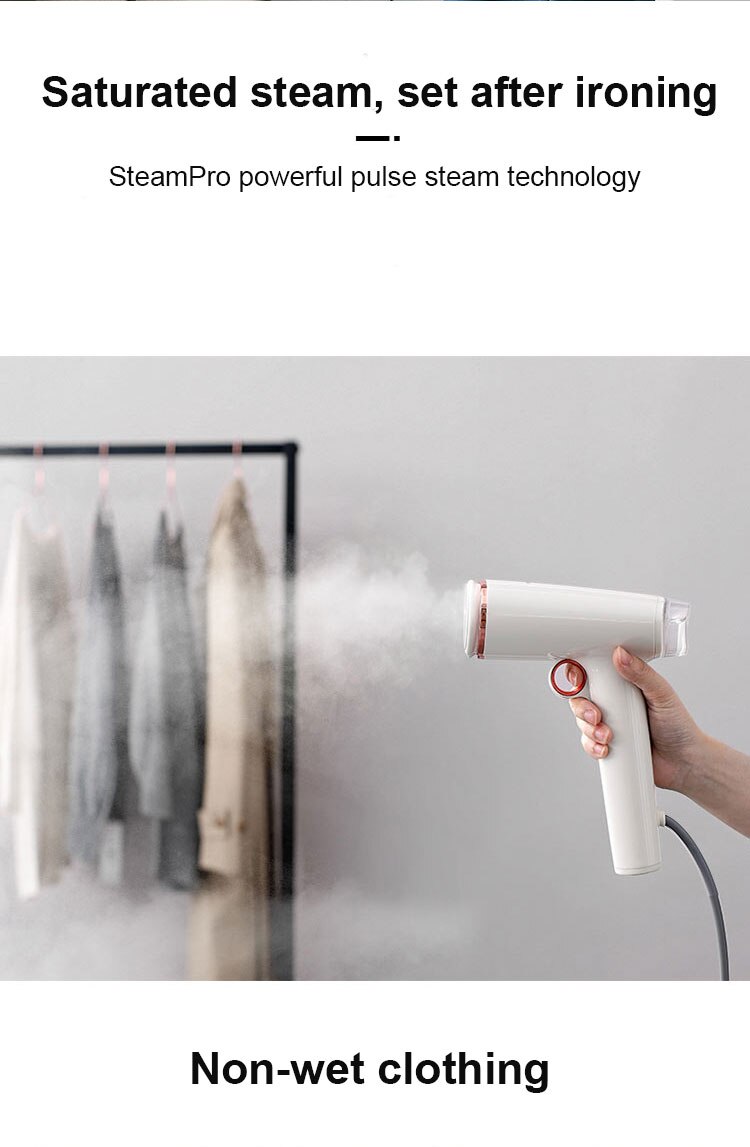 Saturated steam, set after ironing
SteamPro powerful pulse steam technology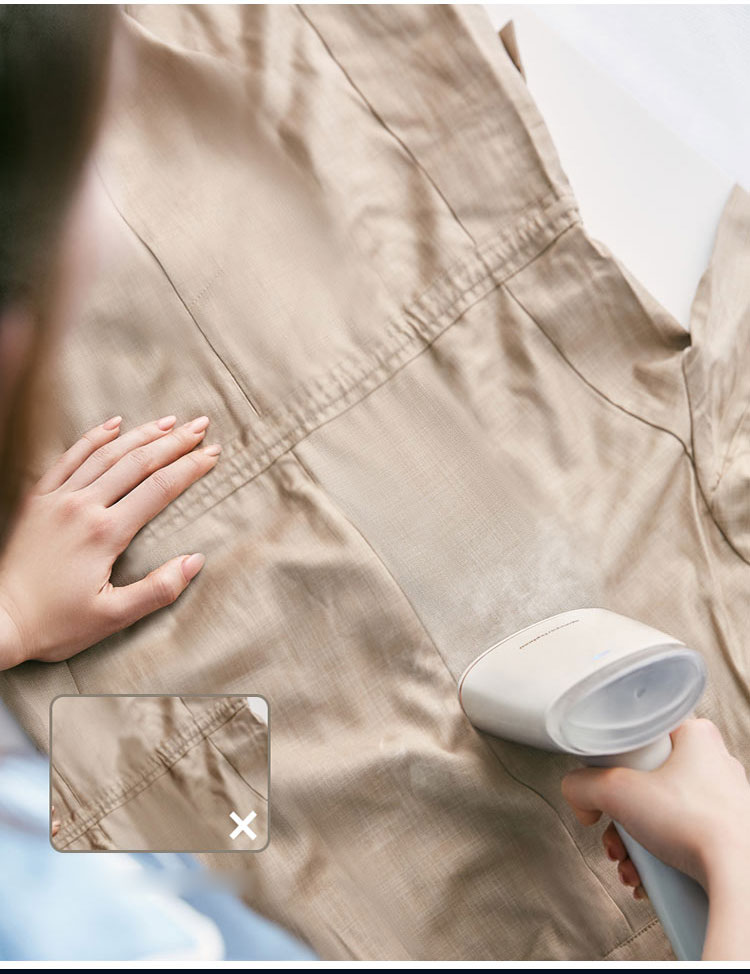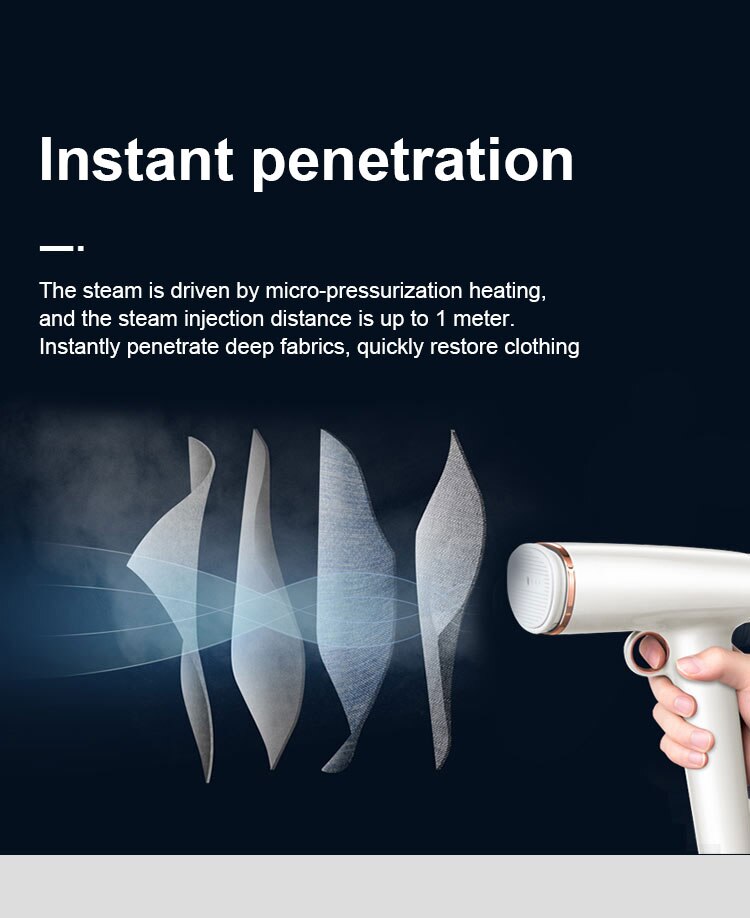 Instant penetration
The steam is driven by micro- pressurization heating,and the steam injection distance is up to 1 meter.Instantly penetrate deep fabrics, quickly restore clothing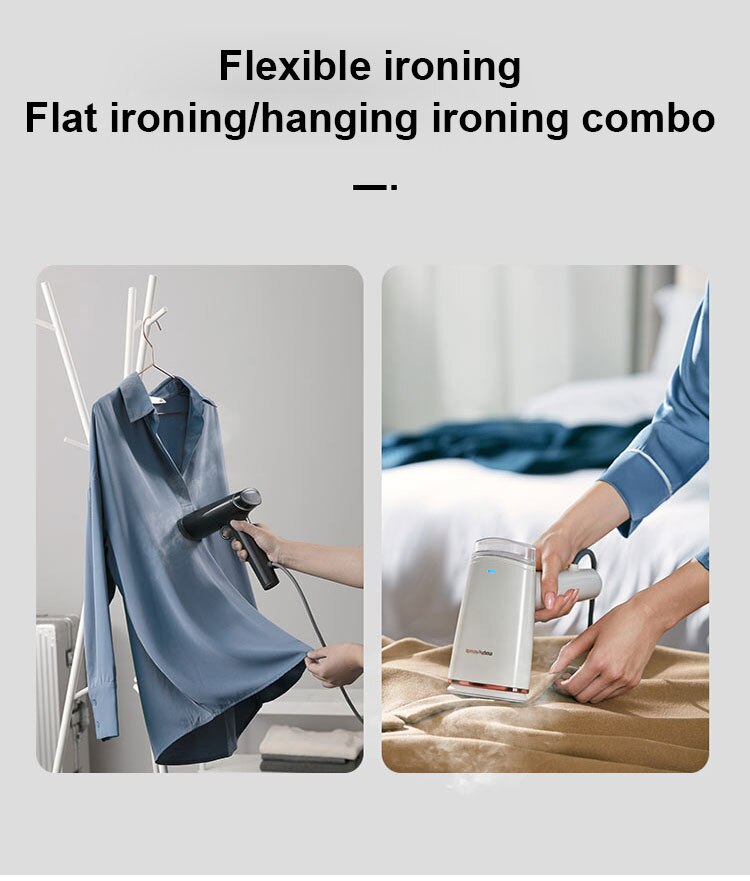 Flexible ironing Flat ironing/hanging ironing combo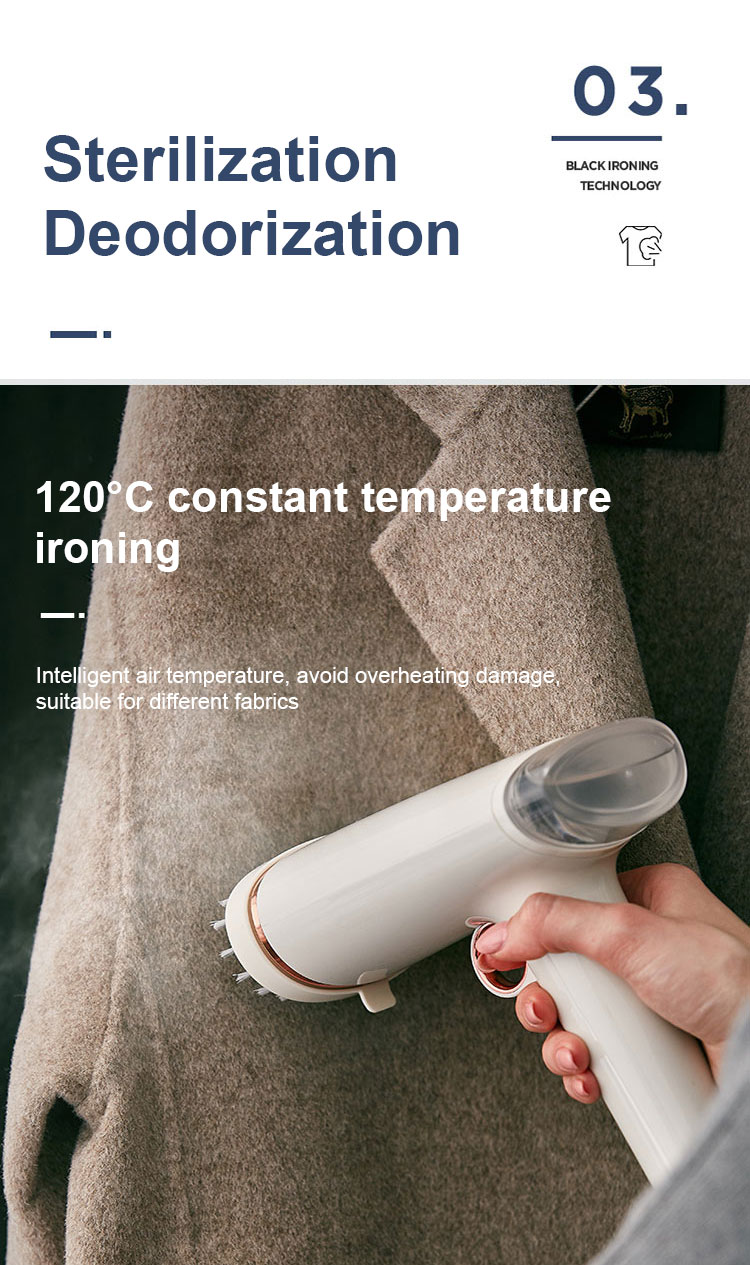 120'C constant temperature ironing
Intelligent air temperature, avoid overheating damage,suitable for different fabrics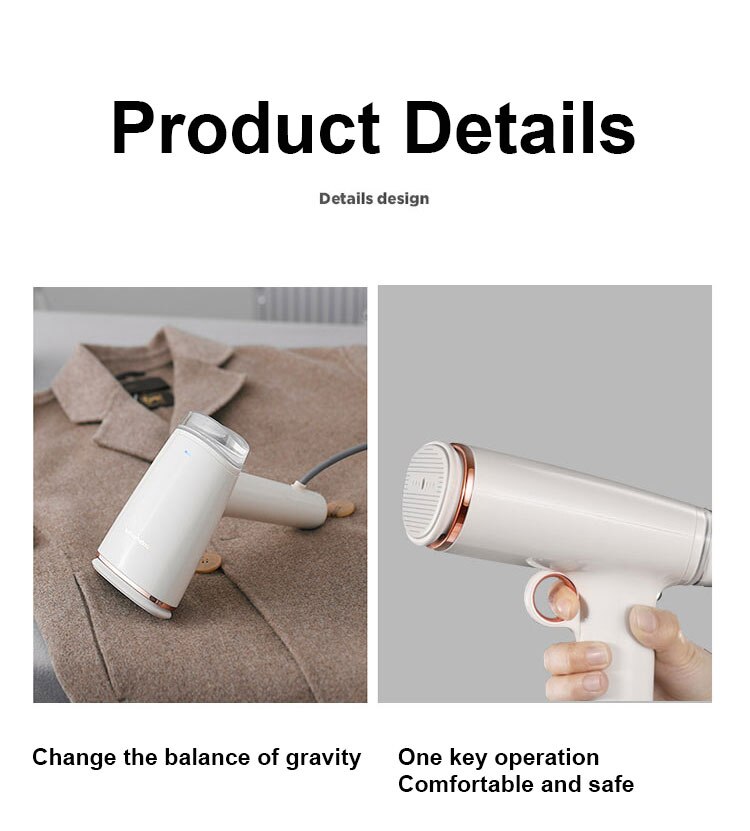 Product Details
Change the balance of gravityOne key operationComfortable and safe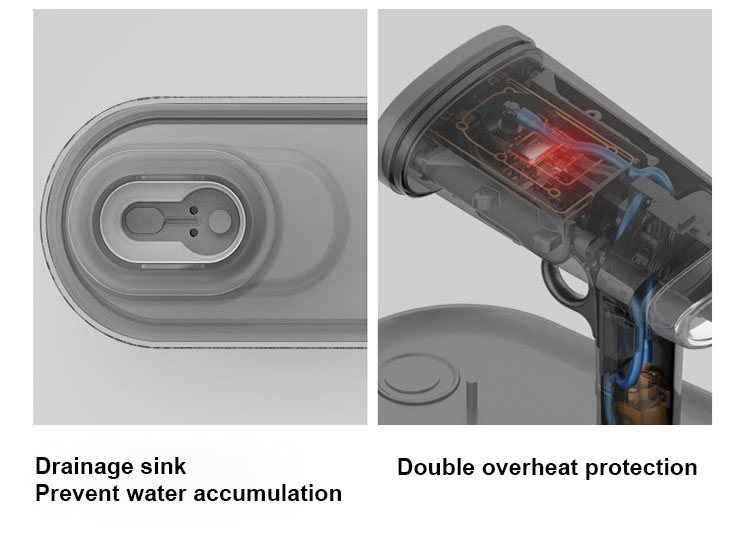 Drainage sinkPrevent water accumulationDouble overheat protection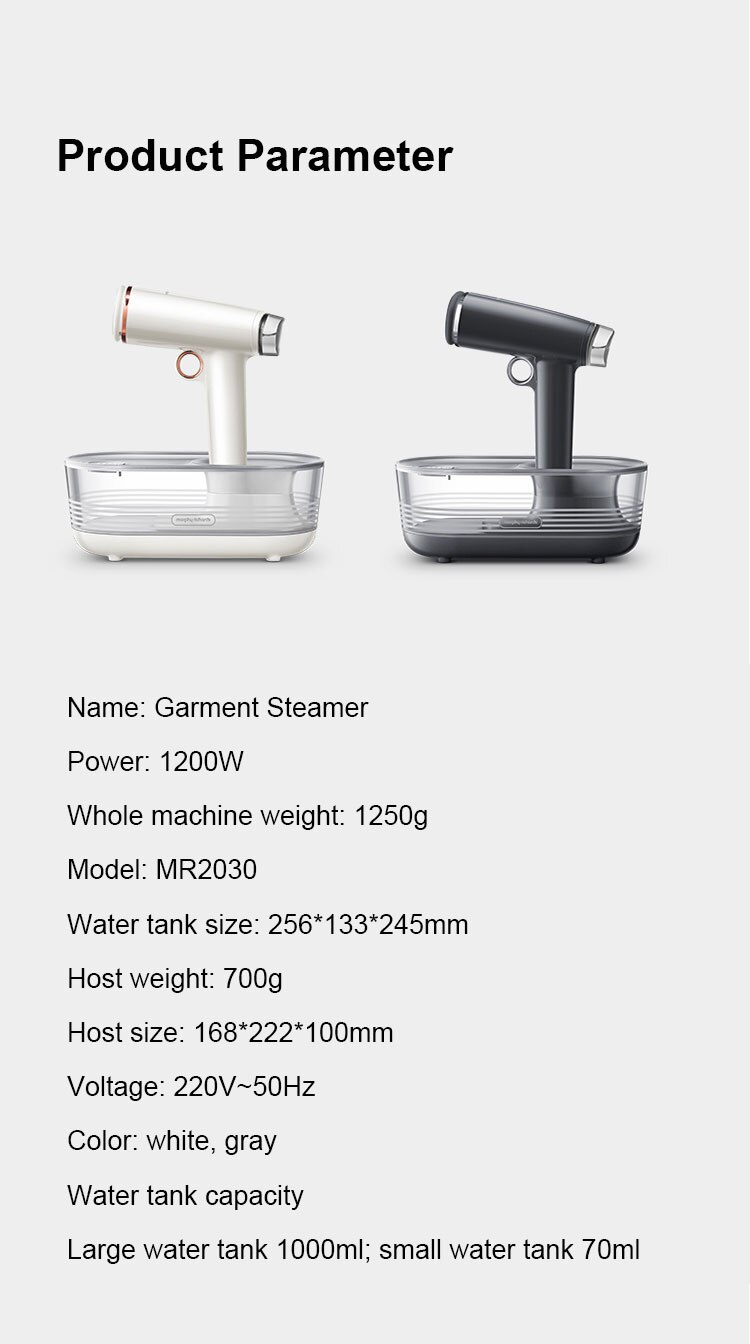 Giá sản phẩm trên Tiki đã bao gồm thuế theo luật hiện hành. Tuy nhiên tuỳ vào từng loại sản phẩm hoặc phương thức, địa chỉ giao hàng mà có thể phát sinh thêm chi phí khác như phí vận chuyển, phụ phí hàng cồng kềnh, .....