FRANCIS baking techniques infuse fundamentals from both Western and Eastern parts of the world.
The exterior pineapple crust is baked until it turns golden brown, while the jam, using techniques from French Chefs that includes four rigorous procedures, fills the inside.
The pineapple jam requires a 12-hour process of simmering in low-heat to allow the fermentaion process to complete.
For that authentic sweet and fruity taste, one whole pineapple is only enough to make a single box of pineapple cakes.
By using local ingredients with French inspired methods, it breeds the uniqueness that represents FRANICS.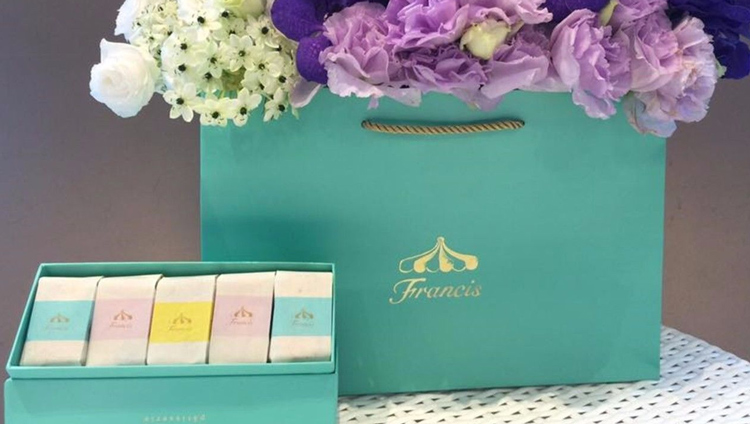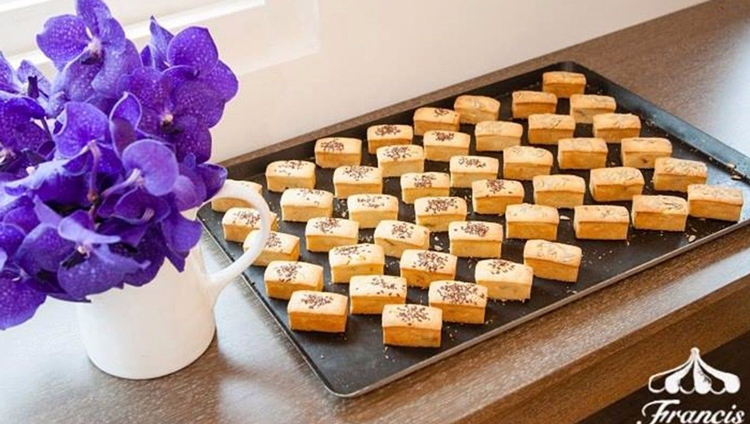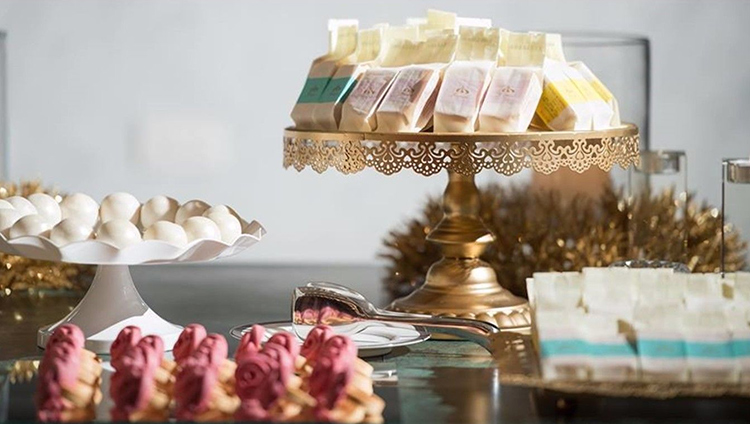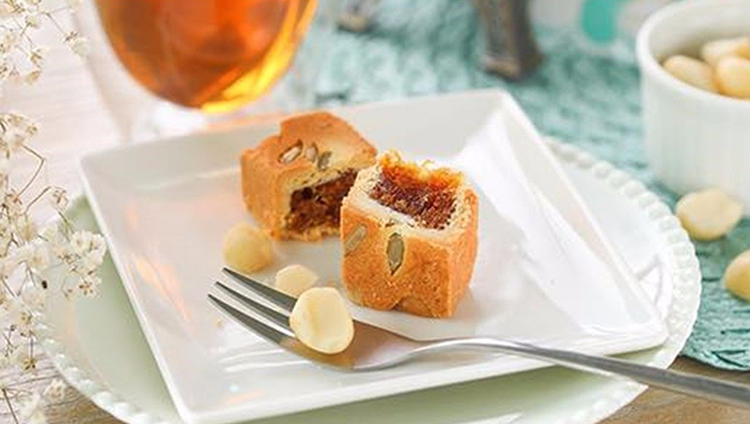 Pâtisserie Francis Pineapple Cake Assortment (20pcs) included: Pineapple cake x 20 Macadamia flavor pineapple cake covered in sunflower seeds x 8: This flavor is highlighted by the uniqueness of the crust, while the center is stuffed with dried-fruit, which makes the pineapple cake flavorful and chewy in texture.
Original flavor pineapple cake sprinkled with Flax seeds x 8: With every bite, one can taste the flax seed pineapple crust mixed with the stuffing inside, letting you enjoy the ultimate satisfaction bite after bite.
Coffee pineapple cake with Walnut x4: This flavor brings out the rich smell from the coffee and a distinctive bitter sweet taste, with the walnut attributing to the latter.
Best Before : 2 weeks from baked date Tips for best tasting pineapple cakes Room temperature: Keep in cool area with low temperature, as high temperature and humidity can affect its quality.
Refrigerated (highly recommended): A. if consuming right after removing from refrigerator, the taste tends to have sturdier exterior crust, with a more chewy internal stuffing. B. for a more flavorful experience, after removing from refrigerator, bake in oven at 180 degrees celsius for 3-5 minutes.
Giá sản phẩm trên Tiki đã bao gồm thuế theo luật hiện hành. Tuy nhiên tuỳ vào từng loại sản phẩm hoặc phương thức, địa chỉ giao hàng mà có thể phát sinh thêm chi phí khác như phí vận chuyển, phụ phí hàng cồng kềnh, ...