2 ironing methods of flatbed and brush, to meet your different needs.","High temperature steam sterilization except mite, 2.5 holes can get steam, and the effect is stronger.","You can add some perfume, so that The steam will have a scent and remove the odor of clothes.","Mini portable foldable design, great for home and travel use."]
Descriptions:
Product Category: Electric iron
Package: color box
Product size: 33*7*8cm
Rated frequency: 50HZ
Color: green, blue
Shell material: plastic
Weight: 800g
Rated power: 650-850W
Mode of power supply: alternating current
Rated voltage: 220V
Steam brush use:
1. the main functions of ironing clothing specific antiseptic effect.
2, when you use it, you can add some perfume into it, so that the steam will smell. The clothes you put in the wardrobe for a long time will have a peculiar smell, which can be removed by this way.
3. You can put some vinegar in a small amount in the process of cleaning, can effectively remove the black water.
About smell:
Any new steam brush will taste. Some friends who use it for the first time will feel the smell is heavy. This is normal. When the water is used, the water will not enter the main engine. The temperature of the host is relatively high, and the atomizing agent is volatilized.
On the leakage of water:
As long as the steam brush has the residual water in the steam chamber, it is a normal phenomenon that there will be a slight steam coming out after heating.
Package contents: 1 * steam ironing machine (electric iron + iron plate + water cup + removable brush + English Instruction)
Noted:
Before you start using the steamer, please ensure 20 seconds preheat.
Please let us know first when you have any problem,we will give you the best service and solve the problem you so much.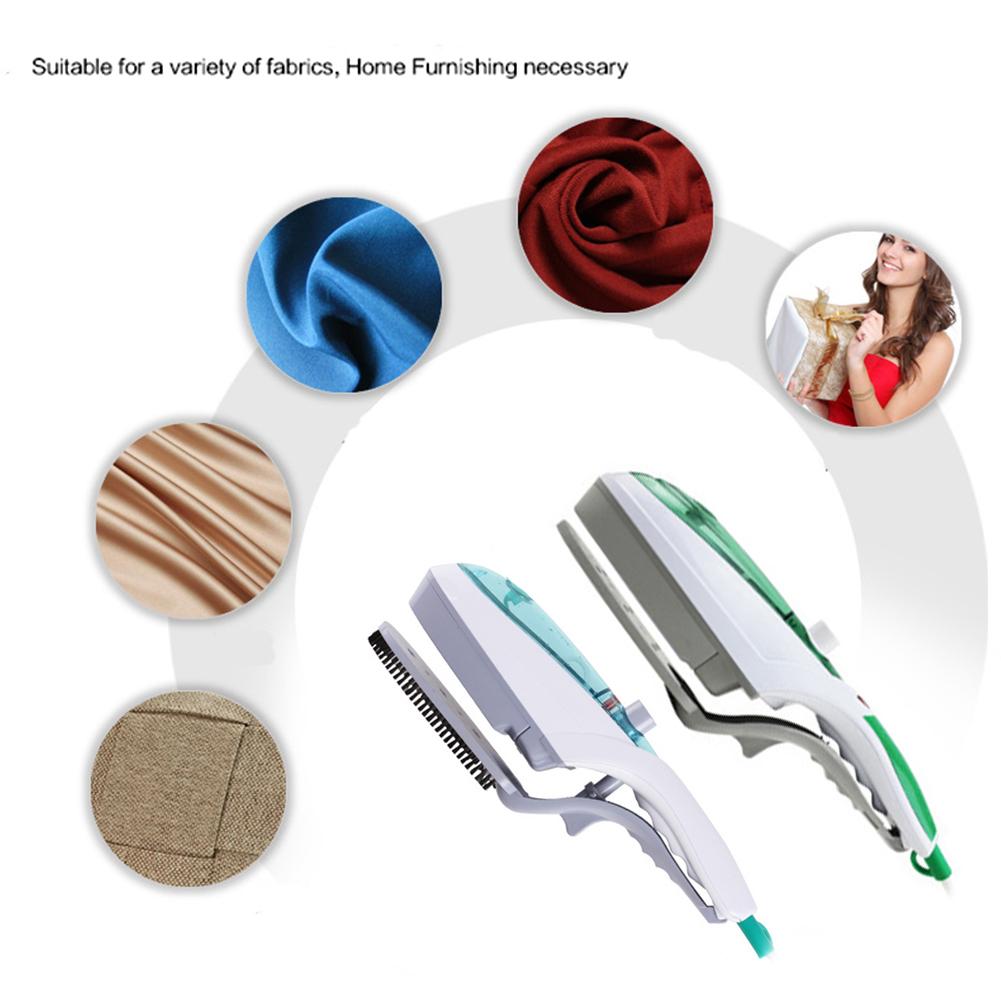 Giá sản phẩm trên Tiki đã bao gồm thuế theo luật hiện hành. Tuy nhiên tuỳ vào từng loại sản phẩm hoặc phương thức, địa chỉ giao hàng mà có thể phát sinh thêm chi phí khác như phí vận chuyển, phụ phí hàng cồng kềnh, .....